Bitcoin News
Peter Thiel, co-founder of PayPal, invests in Bitcoin BTC mining
Peter Thiel, co-founder of PayPal, invests in Bitcoin BTC mining.
The American billionaire, known to be the co-founder of PayPal, believes in Bitcoin and has invested millions of dollars in a Bitcoin BTC mining farm in Texas.
Alexander Liegl, founding CEO of Layer 1, announces in an article on Medium the investment of $200 million for his Bitcoin mining project.
Peter Thiel, Shasta Ventures and other crypto industry leaders want to boost Bitcoin mining in the United States, including Texas, where Layer1 Technologies, the BTC mining farm, is located.
Most of the Bitcoin BTC mining is done in China (60%), this American company and investors such as the co-founder of PayPal want to prove that it is possible to mine Bitcoin in the United States.
Layer1 wants to mine Bitcoin with renewable energies including wind power in West Texas by the beginning of next year.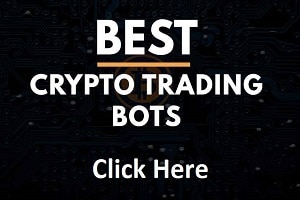 Alexander Liegl, CEO of Layer1, points out that 60% of Bitcoin's hashrate and 100% of Bitcoin mining equipment production are located in China!
Less than 5% of Bitcoin hashrate and 0% of Bitcoin mining equipment is located in the United States.
The mining of Bitcoin is clearly absent from the United States, so American entrepreneurs want to try to reverse the trend and not let everything go to China.
The United States, which has long been the land of choice for startups and technological innovation, may be missing the blockchain train and also cryptocurrency and Bitcoin mining.
just look at the problems encountered by many crypto projects in the United States and lawsuits filed by the SEC in particular.
EOS fined $24 million.
KIK also sued by the SEC and risking bankruptcy because of legal fees in millions of dollars!
And Telegram, sued by the SEC for its ICO GRAM deemed illegal whose trial is postponed until 2020.
Between these SEC trials that make crypto startups flee abroad (Poloniex has just announced its departure from the United States with Justin Sun of Tron as a buyer according to sources), and Bitcoin mining which is mainly in China, the United States seems to be losing the race against China!
There is also the cost of mining Bitcoin BTC, it will be more difficult to mine Bitcoin BTC if the energy resources used to produce electricity for BTC mining are expensive and especially in a developed country like the United States .
This is why Layer1 relies on wind energy to minimize the mining costs of Bitcoin and to use clean, environmentally friendly energy.
Layer1 relies on a competent and experienced team in Bitcoin BTC mining, including the founders of Genesis Mining, Blockbase Group and Layer1 Capital.
Their headquarters are located in San Francisco, California with additional offices in Europe and Asia.
In order to achieve this goal, Layer1 will produce and operate its own Bitcoin mining infrastructure, including proprietary ASIC chips, liquid-cooled mining containers, and the development and supply of clean electric power (wind power).
The future will tell if whether Layer1 and its investors, like the co-founder of PayPal, will succeed in bringing back part of the Bitcoin BTC mining in the United States.
TO READ ALSO: