Guides
Best crypto and Bitcoin debit cards 2020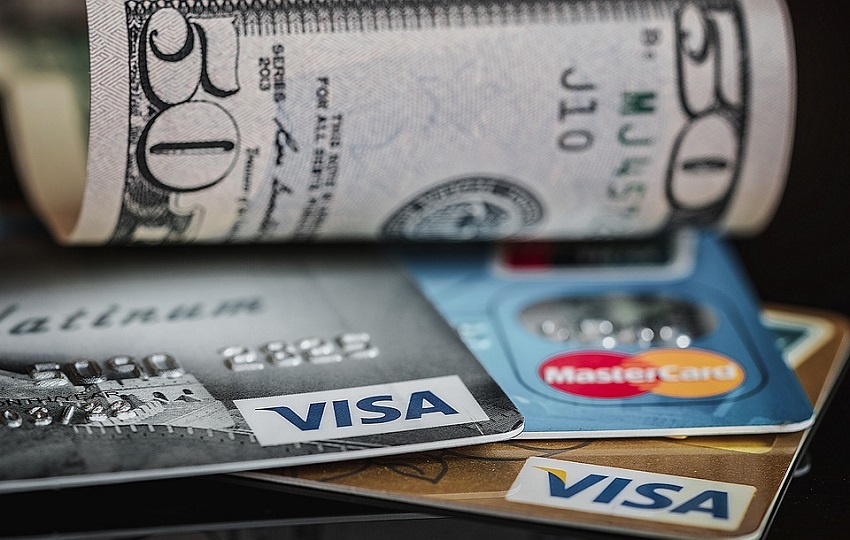 The market for crypto and Bitcoin debit cards is in full swing in 2020 with the new MCO Bitcoin debit card which offers 25 dollars welcome bonus by opening an account with our preferential code!
Check it out at platinum.crypto.com/r/xknp4xdqcy
With the increasing adoption of Bitcoin BTC and other cryptocurrencies like Ethereum, Ripple XRP, Litecoin, Dash, etc., more and more people are looking for a cryptocurrency and Bitcoin debit card, Visa or Mastercard, in order to spend their BTC in shops or on the internet.
How to spend Bitcoin and cryptocurrencies?
How to convert Bitcoin into money, Dollar or Euro?
A Bitcoin debit card can do this!
A newcomer has appeared with a very interesting Bitcoin debit card offer which will clearly overshadow the Wirex card, it is the crypto debit card from Binance, the Binance Card.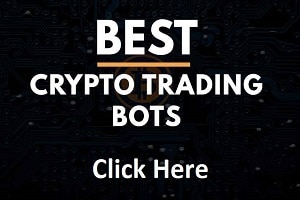 With an attractive cashback offer or bonuses like free Netflix subscription, the MCO Bitcoin debit card is clearly also worth the look.
How does a Bitcoin debit card work?
Crypto cards or Bitcoin debit cards work like reular Visa or Mastercard bank cards.
The difference is that you have to deposit Bitcoins or other cryptocurrencies like Ethereum or Ripple in your account in order to credit it and be able to spend in stores, on the internet.
It is also a way to withdraw cash from ATMs around the world and convert your Bitcoins to Euros or dollars in particular.
Once your account is open on Binance for example, you will be able to transfer your Bitcoins and crypto currencies to your card and spend them using your Bitcoin bank card as you use your other classic credit cards.
With the Wirex Bitcoin debit card, you can also deposit euros and buy Bitcoin or other cryptocurrencies on this crypto card account.
The crypto bank card converts your credits in Bitcoin or other cryptocurrencies into euros or dollars which you can then spend with your Bitcoin debit card.
In addition, generally crypto currency cards offer cash back on your purchases, i.e. the crypto card pays you back a percentage of the money you spend with your Bitcoin card.
So let's see our selection of the best Bitcoin and crypto cards 2020.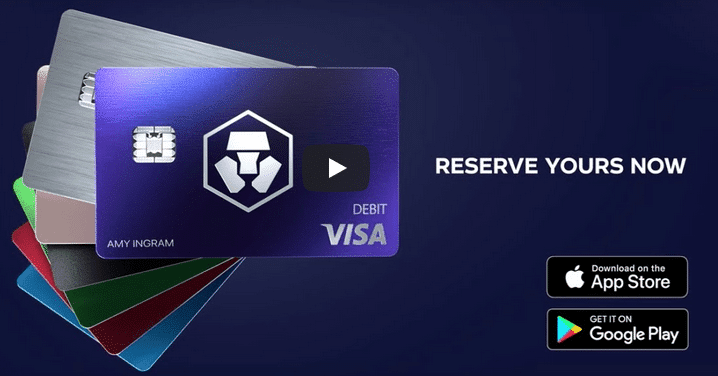 The crypto debit card by Crypto.com therefore takes the lead in ranking as the best Bitcoin card on the market.
The first Bitcoin Crypto.com bank cards have already been delivered in the United States, England, France as well as other countries around the rest of the world.
Order one of the cards and get a free bonus of 25 dollars with this welcome offer: click here.
This Bitcoin debit card offers cash back up to 5% but also offers bonuses that other cards do not have such as:
Free Netflix account.
Free Spotify subscription.
More cashback on each expense.
Cashback on Airbnb and Expedia reservations.
Friendly and intuitive application on mobile.
Fast and patient customer service.
The crypto.com card can be credited in BTC, BNB, ETH, LTC, XRP and also has its own token, the MCO token, which allows you to have more advantages if you stake a certain amount of tokens on your account. (See the site for more details)
Your cryptocurrencies and Bitcoins are converted into dollars which you can then spend in shops, on the internet or make withdrawals from ATMs worldwide.
This Bitcoin Bank card can be used wherever Visa is accepted.
Open an account with this link and get $25 free welcome bonus: click here.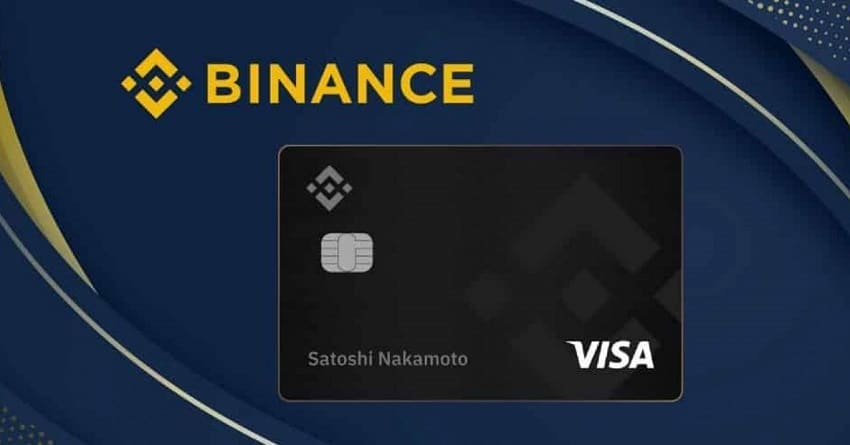 It was eagerly awaited and it finally arrives, the Bitcoin debit card from Binance, the world leader in crypto exchanges.
A visa debit card that will work with your Binance account to spend your Bitcoins and cryptocurrencies in shops, online or withdraw cash from ATMs around the world.
Binance has proven its seriousness for years with more than 15 million customers worldwide, this crypto bank card should meet great success with Binance customers.
To order the Binance Card, all you need is a free Binance account: click here to open one.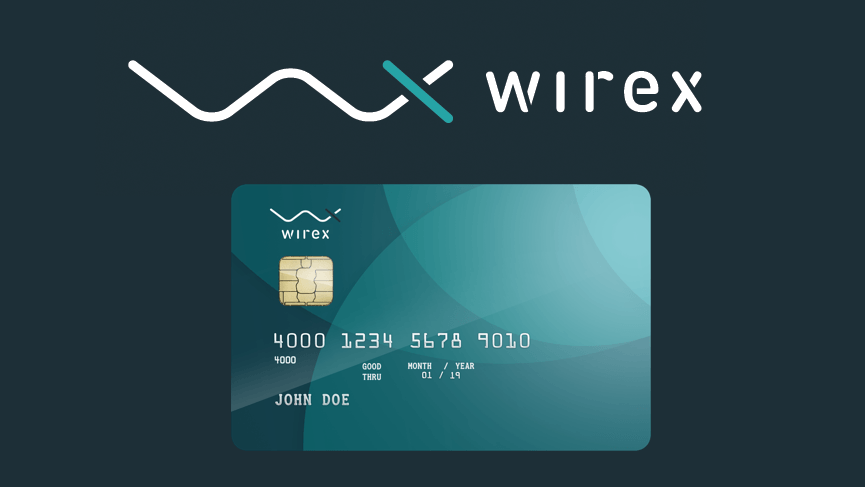 The Wirex Bitcoin debit card is one of the best Bitcoin debit cards available.
This crypto Visa card can be loaded with Bitcoin (BTC), Ethererum (ETH), Litecoin (LTC), XRP, XLM, DAI, NANO, WAVES.
The balance of the card can be converted into Dollar USD, EURO or British Pound GBP.
With the Wirex crypto card, you also get a classic bank account number where you can make transfers.
This allows you to deposit dollars or euros if you want to buy Bitcoin for example.
This crypto debit card is available for the UK and residents of the European Union, and will soon be available in North America and Asia.
Wirex also offers cash back on the money spent with this cryptocurrency card.
There is also a referral program, Wirex pays you a commission if your friends register with Wirex through you.
Open a free account and order your crypto bank card on WIREX: click here.
The Coinbase crypto card is famous for being backed by this American crypto exchange which is one of the market leaders.
The Visa Coinbase Card requires to have an account on the Coinbase crypto exchange.
The countries accepted are the United States and various countries in the EU including Spain, England, Germany, France, Italy, Ireland, Netherlands, Bulgaria, Croatia, Denmark, Hungary, Iceland, Liechtenstein, Norway, Poland, Romania and Sweden.
The Coinbase Bitcoin debit card allows you to spend Bitcoin (BTC), Ethererum (ETH), Bitcoin Cash (BCH), Litecoin (LTC), AT (Basic Attention Token), Stellar XLM, Ripple XRP, DAI, 0x ZRX and Augur REP.
There is also a Coinbase mobile app on Android and iOS that allows you to spend your cryptocurrencies from your Coinbase account.
To obtain a Bitcoin Coinbase bank card, open an account for free: click here.
For U.S. residents only, the Bitpay Bitcoin and crypto debit card is available.
There is no transaction fee for the Bitpay card.
The Bitpay crypto bank card supports Bitcoin, Bitcoin Cash and soon Ethereum ETH and XRP.
Bitpay also has a mobile app for IOS and Android to manage your crypto funds or make payments with the mobile app.
To obtain a Bitpay crypto debit card, simply open an account: click here.
In conclusion
So here you have the ranking of the best Bitcoin debit cards on the market.
Register for free on these Bitcoin debit card sites to order the crypto debit card that fits your expectations.
MCO, Binance Card and Coinbase Bitcoin debit cards are at the top of this selection of the best crypto debit cards.
These Bitcoin bank cards are very practical for converting Bitcoin into euros or dollars and withdrawing them from an ATM or simply spending them in stores or on the internet (Amazon, Apple, etc…).
TO READ ALSO: