Bitcoin News
The University of Cambridge launches Bitcoin Mining Map, a tracking tool for Bitcoin mining around the world
In order to easily view Bitcoin BTC mining around the world, the University of Cambridge has launched a website that tracks Bitcoin mining pools worldwide.
Called Bitcoin Mining Map, the tracking tool is available at cbeci.org/mining_map.
The Bitcoin Mining Map visualizes the approximate geographic distribution of the global Bitcoin hashrate, the site says.
This original tool therefore allows you to see the geographic location of the distribution of Bitcoin hash rates and the countries where it is concentrated.
The Bitcoin BTC mining tracker also provides users with an additional second map with detailed information of the Chinese provinces where BTC mining occurs.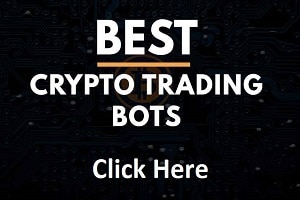 The figures on Bitcoin mining by geographic area are therefore interesting to look at with China which accounts for more than 65% of Bitcoin mining in the world.
Next come the United States with 7.24%, Russia with 6.90%, Kazakhstan with 6.17%, Malaysia with 4.33% and Iran with 3.82%.
The Bitcoin Mining Map is based on geolocation information with the IP addresses of hashes connected to the Bitcoin mining pools of BTC.com, Poolin and ViaBTC.
The Cambridge University team reports, however, that many Bitcoin miners mask their IP addresses, using VPNs or proxy services.
Part of Bitcoin mining is therefore not listed in the tracking on this website, the Bitcoin mining pools used on cbeci.org/mining_map have given their prior agreement to provide their data to help research.
The Bitcoin mining sector which will pass a new milestone on May 12, 2020, with the BTC halving which will halve the rewards of Bitcoin BTC miners.
The Bitcoin price is up sharply in recent days around 10,000 dollars!
An interesting and fun tool to follow Bitcoin mining pools around the world: cbeci.org/mining_map.
TO READ ALSO: