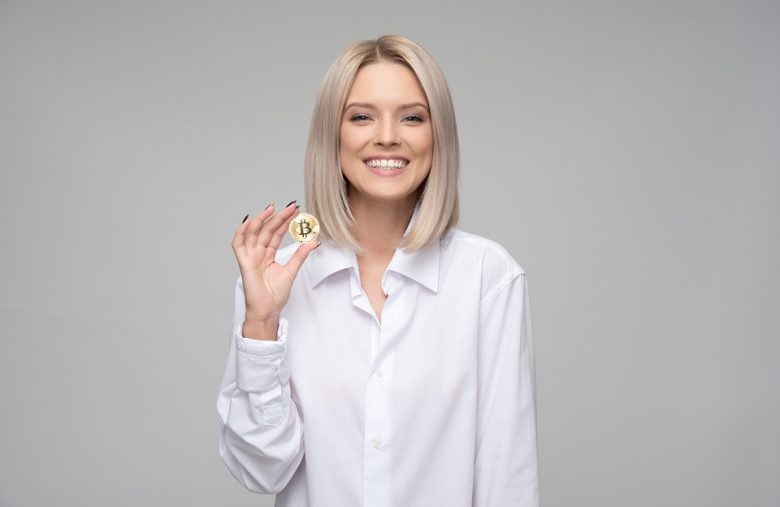 How to buy Bitcoins?
If you want some Bitcoins, you will need to buy some unless someone gives you some for free.
Trading platforms:
A crypto trading platform like Kraken or Binance allows you to buy Bitcoin and other cryptocurrencies but also to do trading.
Bitcoin ATM:
You will not find many Bitcoin ATM around but they are getting popular and we start seeing them in airports, shopping centers, etc…
So if there is a Bitcoin ATM near you, it's a way to buy your first Bitcoin then!
In this chapter, we will explain how to use a shopping platform to quickly convert your euros into bitcoins based on the market price.
To achieve your ends, you will need to register on the exchange you have selected and have your identity verified.
During this stage you will most often be asked for a piece of identification and proof of address.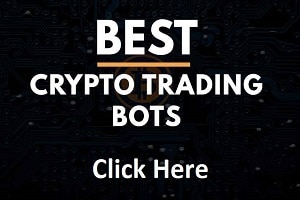 I will talk about trading platforms in the next chapter, they will allow you to buy other cryptocurrencies from the bitcoins you will have.
What are the best platforms to buy bitcoins?

The platform to start could be Etoro. It is a simple and ergonomic platform, which will be perfect for beginners.
Coinbase is not a trading platform but a platform to buy and own your bitcoins. This has advantages and disadvantages. If you want to invest yourself personally and learn more about cryptocurrencies, this is the ideal platform. You can then learn to store your bitcoins, secure them, transfer them to other platforms to buy other cryptocurrencies, etc…
You can buy bitcoin with credit card or wire transfer on Binance, Gemini, Bittrex, Coinbase, Bitstamp, Kraken.
To know more about the subject and to know the various possibilities which are offered to you, I invite you to continue reading this chapter.
There is no better shopping platform than the others but I will explain how to choose among all existing ones. Here are the essential criteria to make your choice:
Reputation of the platform (check user reviews on specialized sites or forums like BitcoinTalk and Reddit)
By what means of payment can you buy bitcoins? (credit card, bank transfer, cash)
What is the price of bitcoin on this platform? (there may be significant variations from one exchange to another)
What are the fees?
Is the platform secure?
Is the customer service responsive? (In case of problem)
Is identity verification fast?
When buying by bank transfer the fees are low but it will take 24 to 36 hours on average for funds to be transferred.
The purchase by credit card is almost instantaneous but the costs will be higher.
Be careful, to make a bank transfer to a platform like Coinbase or Kraken it will in most cases take a step with your bank to register this new creditor.
For my part, I called my banker and in less than 24 hours I could make a transfer.
Here is a list of popular exchanges on which you can convert your dollars or euros into Bitcoin:
Binance, Gemini, Bittrex, Coinbase, Bitstamp, Kraken.
Always be careful when looking for an exchange website link, there are a lot of fake websites, phishing websites imitating the real ones.
When you have the link of an exchange website, add it to your Favorites in your navigator so you don't risk to click on a phishing website link next time you will need to go on the exchange.
We have put the good links in the exchange names in this article, just click on them to go to the exchanges websites and put them in your favorites.
We have listed a small part of the platforms offering the purchase of bitcoin.
Some like Etoro even allows you to buy Bitcoin with PayPal !
Our advice for beginners.
A very good crypto trading platform for beginners is EToro.
Finally, if you are a geek at heart and want to benefit from the lowest fees on the market (at the expense of your time) then Kraken seems the ideal platform for you.
Of course, these tips are only for us, you must make your choice in your soul and conscience.
All the content and information on this website are our own opinion and only for information and educational purpose only, not financial advice in any case, do your own research before investing any money.
Bitcoin and cryptocurrencies are a very volatile and speculative market.
What to do with your bitcoins?
You can store your bitcoins (hold) by banking on the fact that they will continue to gain value over time.
If you opt for this solution, it is best to store them on a private wallet rather than leaving them online on a trading platform that could be the target of computer attacks.
After all, Bitcoin is entirely designed to do without trusted third parties so why leave them on an exchange?
How to stock and secure your Bitcoins and cryptocurrencies.
One of the most popular electronic wallets is the Ledger Nano X.

Ledger is the World Leader in Hardware Wallets for Bitcoin.
Ledger wallets include a backup in case you lose your wallet to restore it.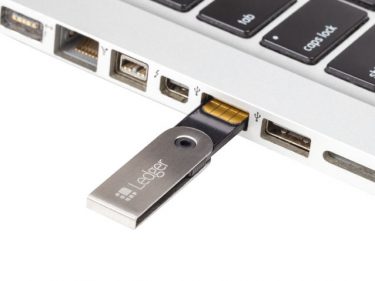 There are other wallets for bitcoin, mobile wallets, pc wallets or for Apple computers.
Here is a list of bitcoin wallets: Electrum, Coinbase, Exodus, MyCelium , Ethos or blockchain.info.
You can also exchange your bitcoins for other cryptocurrencies: altcoins.
Finally, you can use your bitcoins to pay for goods and services on the internet or to donate to associations. A chapter is being prepared to draw up an inventory of the different platforms for spending your bitcoins!
Conclusion
As you may have noticed in this article, buying bitcoins is certainly more complicated than buying a magazine at the local kiosk, but it's far from insurmountable! It's quite simple if you know where to go!
Of course, investing in Bitcoin is probably not the classic portfolio of a good father who wants to make profits while minimizing risk. By investing in cryptocurrencies, you decide to place money on a bubbling niche market.
You can win a lot but you can also lose big.
High risk, high reward!
Anyway, the year 2017 has been a crazy year for those who have invested in cryptocurrencies. For example, we saw the Bitcoin go from $750 to $5,000 between January and September 2017 when many people agreed that it would never exceed $1,000! In the same vein, Ethereum has grown from $10 to $350 in the space of 6 months…
With Bitcoin finally reaching like $20,000 at some point and will certainly go back higher in the future.
Even if these increases are impressive and even if the price of Bitcoin never seems to stop climbing over time, it must be kept in mind that there was and that there will still be many corrections causing the price to fall dramatically. Bitcoin has had very long empty periods in the past. It is easy for a novice investor to sell everything at a loss in the general panic of a crash to try to minimize the damage.
We remain convinced that Bitcoin is a real revolution in the world of money and finance in general.
Nobody knows what the price of Bitcoin will be in 10 years, or even if it will still be the main cryptocurrency.
However, it is certain that everyone can participate in this new market and know the trader's fever or the patience of the holder.
As always, do your own research before investing any money, all the content on this website is not financial advice, you are responsible for your money and decisions.
You can continue your reading with this article and learn how to store bitcoin and cryptocurrency: https://bitcoincryptoadvice.com/how-to-store-cryptocurrency/
TO READ ALSO: