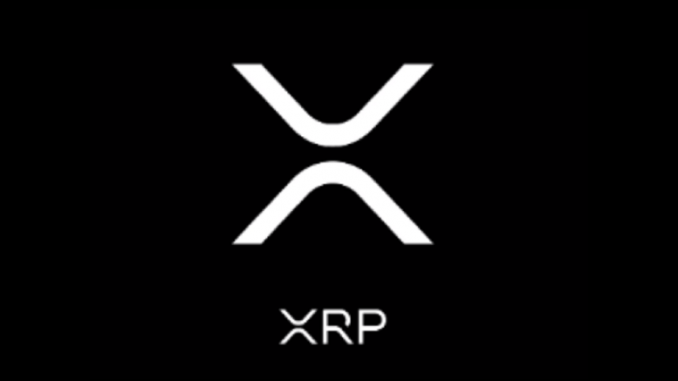 Is Ripple XRP the token of the banks?
What is Ripple XRP?
Ripple and XRP, both terms can create confusion because they are two different things even if associated.
Ripple is an American company that provides computer and cryptographic services to banks; XRP is the token issued by Ripple.
Ripple has tried to get the two of them right by making a distinct logo for the Ripple Company and the XRP Token as you can see below.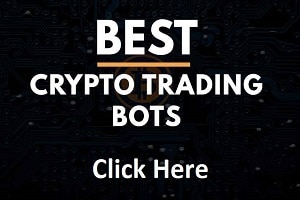 XRP is also often called the bank token because Ripple works exclusively with banks, which is the opposite of the philosophy behind the creation of Bitcoin in 2008 following the subprime crisis and the bailout of the banks!
Bitcoin's goal is to get away from banks, to let you be your own bank in fact by keeping ownership of your money and not to leave it at the disposal and control of banks.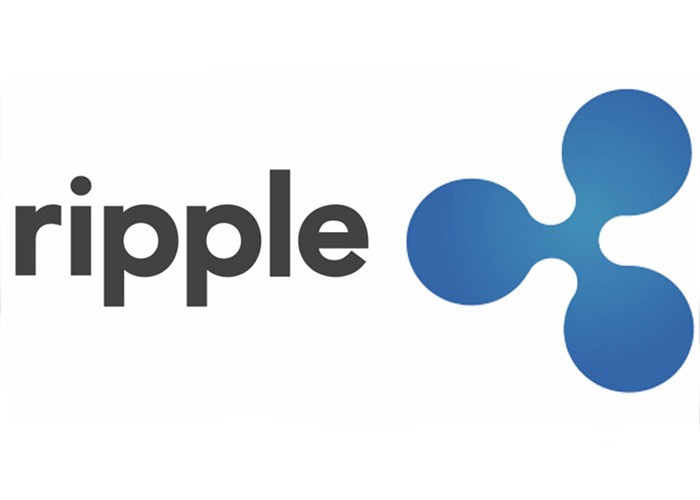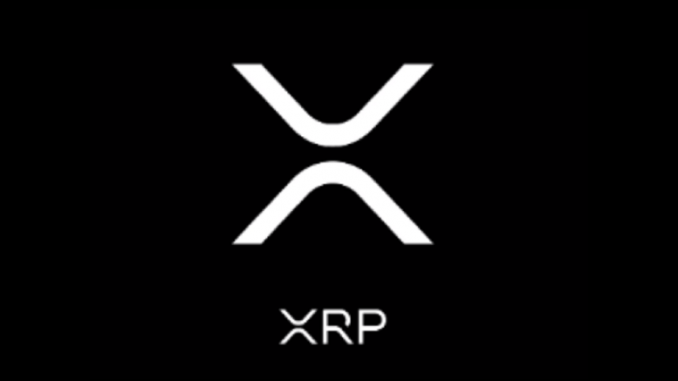 Visualizing both logos will already help you make the difference between the two because the XRP token was called Ripple in the past, so they are two very different elements.
What is Ripple, the company?
Ripple, (which was founded in 2012 in San Francisco but was first called Open coin and became Ripple Labs in 2013), is the originator of the Ripple payment protocol and XRP currency. Eventually, Ripple wants to replace the SWIFT protocol.
This protocol makes it possible to transfer funds securely from one country to another. The main problem of this method is that it is long (several days are necessary). With the XRP, there would be more these problems of slowness. Ripple works with more than 100 banking institutions like American Express, BBVA and Crédit Agricole.
2004, THE FIRST WAVE
But what is this virtual currency that everyone is talking about now?
The Ripple – meaning "wave", or "waving" – takes its name from the company behind it: in 2004, developer Ryan Fuguer, who specializes in decentralized systems, seeks to develop a monetary system inspired by his previous work on a local exchange system in Vancouver, Canada.
So, Ripple started back in 2004, even before Bitcoin who appeared in 2008!
The first form taken by the Ripple is a financial service, Ripplepay. It must be used to provide secure payment transactions to members of an online community in a global network. But we must wait until 2011 to see the Ripple truly emerge as a digital money system, whose transactions are verified by a very specific process.
Unlike bitcoin block mining, the Ripple payment protocol requires that transactions be verified by consensus between network members. They are also called validators.
Ripple is not a blockchain.
Faster than Bitcoin and less energy-consuming: that's how the inventors of the Ripple – Ryan Fuguer has meanwhile been joined by Jed McCaleb and Chris Larsen – designed their version of the digital currency.
However, Ryan Fuguer left the project, handed over to the rest of the team: in 2012, they founded the company Open Coin.
Jed McCaleb is co-founder and CTO of Stellar.org. Prior to co-founding Stellar, he founded and served as Ripple's CTO until 2013.
He left Ripple in disagreement with the turn that Ripple was taking to create Stellar Lumens XLM, which is Ripple's equivalent with a more open purpose than a business like Ripple focused on banks.
Who invested in Ripple?
Date
Funding
type
Investor
Amount
(million $)
April 2013
Angel
Andreessen Horowitz, FF Angel LLC, Lightspeed Venture Partners, Pantera Capital, Vast Ventures, Bitcoin Opportunity Fund
2.5
May 2013
Angel
Google Ventures, IDG Capital Partners
3.0
November 2013
Seed
Core Innovation Capital, Venture51, Camp One Ventures, IDG Capital Partners
3.5
May 2015
Series A
IDG Capital Partners, Seagate Technology, AME Cloud Ventures, ChinaRock Capital Management, China Growth Capital, Wicklow Capital, Bitcoin Opportunity Corp, Core Innovation Capital, Route 66 Ventures, RRE Ventures, Vast Ventures, Venture 51
28
October 2015
Series A
Santander InnoVentures
4
September 2016
Series B
Standard Chartered, Accenture, SCB Digital Ventures, SBI Holdings, Santander InnoVentures, CME Group, Seagate Technology
55
A PROTOCOL OF PAYMENT
It is this company, renamed a year later Ripple Labs, which develops the RTXP payment protocol, for "Ripple Transaction Protocol" – still based on the work of Ryan Fuguer. This protocol allows for a direct transfer of money between two parties.
One of the peculiarities of Ripple is that its protocol not only supports its own currency, the ripple (or XRP): financial transactions can be done in any fiduciary currency or even another cryptocurrency. The XRP are "pre-mined", ie all the chips in circulation or that will be already exist.
Ripple transaction security relies on a network of independent servers that constantly compare their transaction records. These servers have a particularity: they can belong to anyone, even banks. The holders of these servers are the famous validators.
SERVERS CAN BELONG TO BANKS…
And that's why a transaction on the Ripple network can be blocked, just like a wire transfer…
From there, Ripple opens to the banking market and financial institutions. The first bank to use it is German: it is Fidor Bank, an online bank headquartered in Munich. The Ripple protocol is then adopted by a handful of US banks, then by the Commonwealth Bank of Australia.
What are the solutions provided by Ripple?
xCurrent:
Ripple provides a payment process called xCurrent that improves international payments. This solution supports messages in SWIFT and ISO 20022 format. It also improves the exchange of information between banks and coordinates the movement of funds between two financial institutions through the Inter Ledger Protocol (IPL).
xRapid:
This solution is for financial institutions as well as payment service providers, such as Visa or MasterCard, who want to minimize their fees. Payments in emerging countries often require local currency accounts that are pre-stocked around the world. This implies high liquidity costs and xRapid proposes to significantly reduce liquidity capital requirements. Thus, Ripple uses only a digital asset, the XRP token, to offer cash on demand. This significantly reduces costs while enabling real-time payments in emerging markets. Designed for businesses, XRP offers banks and payment service providers a highly efficient, scalable and reliable liquidity option for managing international payments.
xVia:
The solution is for businesses, payment services and financial institutions that send payments via many and varied methods. xVia is an API that requires no installation to send payments in a transparent way with a lot of information such as invoices…
Some examples of companies using the Ripple Technology:
Case 1: On the official website of Ripple some graphs allow to know the savings that banks can achieve using XRP. For example, for a bank carrying 1 million international transactions for a total of $50 million, the Ripple would reduce costs by about $3.5 million.
Case 2: SBI Remit, in collaboration with Siam Commercial Bank (SCB), uses Ripple's blockchain solution, xCurrent, to manage real-time money transfers between Japan and Thailand. This allows 47,000 Thai nationals living in Japan to send money home faster. SBI Remit customers can use ATMs to instantly send JPY money to a recipient's SCB savings account in Thailand and receive THB funds in seconds. Before offering this service, the beneficiaries had to recover money through an agent.
With Ripple it will be quite possible to send Euros to a person and make sure that it receives dollars in exchange (or any other currency).
Imagine that Paul wants to send money to Mary, Paul wants to send euros and Marie wants to receive dollars, here is how it will work:
The money will be debited in euros from Paul's account and transferred to an intermediary account 1
Intermediate Account 1 will then send the equivalent in XRP to an intermediary account 2
Then the intermediary account 2 will send dollars to Marie's account
It is therefore necessary that the intermediary account 2 has the necessary funds in dollars to credit the account of Mary. The Ripple principle is very interesting but requires the banks to pre-feed the intermediate accounts.
Among the banks using the Ripple Technology:
Accenture
Akbank
ATB Financial
Axis Bank
Banco Bilbao Vizcaya Argentaria (BBVA)
BMO Financial Group
Cambridge Global Payments
Canadian Imperial Bank of Commerce (CIBC)
CBW Bank
CGI Group
Cross River Bank
Davis + Henderson (D+H)
Deloitte
Earthport
Expertus
eZforex
Fidor Bank
Mitsubishi UFJ Financial Group (MUFG)
Mizuho Financial Group (MHFG)
National Australia Bank (NAB)
National Bank of Abu Dhabi (NBAD)
ReiseBank
Royal Bank of Canada (RBC)
Santander
SBI Holdings
SBI Remit
Shanghai Huarui Bank (SHRB)
Siam Commercial Bank (SCB)
Skandinaviska Enskilda Banken AB (SEB)
Standard Chartered
Star One
Credit Union
Tas Group
Temenos Group
UBS
UniCredit Group
Volante Technologies
Westpac Banking Corp
Yantra Financial Technologies
Yes Bank
What is the Ripple, the XRP Token?
Ripple is a cryptocurrency like Bitcoin or Ethereum. This digital currency aims to provide secure financial transactions, fast and low cost through the blockchain. The conditions are the same for everyone, whether the users are located in the same country or not and and whoever makes the exchanges: institutions, individuals, payment providers… The currency used to carry out transactions is called the XRP token, this is a token whose price fluctuates according to supply and demand and that it is possible to buy and sell in different cryptocurrency markets: the crypto exchanges (we will come back to this later) further down in this article).
Ripple supports 1,500 transactions per second, which is superior to many other crypto-currencies.
For comparison, Bitcoin supports 6 transactions per second and Ethereum supports 15. Ripple transaction times are estimated at 4 seconds, those of Bitcoin at minutes and those of Ethereum at 2 minutes. The problem is that the XRP token may lose some of its value for a few seconds of trading. This can have an impact when trading large sums.
While Bitcoin is considered inflationary, the Ripple is said to be deflationary. Indeed, every transaction made in XRP, a small part of these disappear. Like other crypto-currencies, the XRP Token is volatile. However this volatility is less than for Bitcoin or Ethereum because the company Ripple holds more than 2 thirds of the currency.
Currently over 38 billion XRP Tokens are in circulation. The maximum number of XRP is set at 100 billion. The protocol used by the Ripple is neither a consensus of PoW (Proof-of-Work), nor a consensus of PoS (Proof-of-Stake). This is an entirely different consensus called PoC (Proof-of-Correctness) Ripple Protocol Consensus Algorith (RPCA). This protocol validates transactions through a voting system.
Here is a video with Ripple CTO David Schwartz:
DECENTRALIZED… BUT NOT REALLY!
The proximity of Ripple with the banking sector has probably cringed the teeth of more than one bitcoin addict. This hybrid cryptocurrency makes it possible for banks and financial services to integrate the Ripple protocol into their own systems. In this, it is more centralized than the first of the virtual currencies.
For a Ripple transaction to take place, two parameters are required. First, a financial institution must hold the funds. Then, hedge funds or currency exchange offices are responsible for providing cash in the currency they wish to exchange.
In addition, the ambivalence of Ripple is based on its validation system. The network of this cryptocurrency is, by nature, less fragmented than that of Bitcoin. Indeed, a validator of the Ripple network agrees to follow a charter, written by the company Ripple Labs. This is what makes Alexandre Stachtchenko, president of La Chaintech interviewed by our colleagues at the Digital Factory, say that it is a "closed network. "
No wonder, then, that the Ripple is less a UFO for banking institutions than for regulars of Bitcoin. In a way, Ripple seems to make the big difference between traditional currencies and crypto-currencies – the rise of which has been closely linked to the crisis in banking institutions.
THE RIPPLE PROTOCOL DOES NOT PURSUE THE SAME GOALS AS OTHER CRYPTOCURRENCIES!
The support of internationally renowned validators, such as banks (such as UBS, Banco Santander, Unicredit) who have integrated Ripple into test programs, reinforces the reputation of Ripple. On the other hand, the presence of such members in the network feeds a criticism regularly addressed to Ripple, namely that cryptocurrency would finally serve the banks and nobody else…
Finally, the real value of Ripple XRP may not be measured so much by the prism of a comparison with Bitcoin, Ether or any other cryptocurrency; banking institutions have played (and probably continue to play) a key role in the reputation of Ripple.
If the speed of transfer with XRP is very fast, the main concern with this XRP token and the Ripple company is that they work exclusively with banks.
So, what would happen if the banks went bankrupt, that banks are gradually replaced by cryptocurrency precisely, Ripple could maybe disappear if its customers are only banks… If the banks are your customers and they disappear, your business model disappears with them.
If in the immediate future, XRP should experience a rapid growth like other cryptocurrencies, we must pay attention to the evolution of the economy and the situation of the banking system with which Ripple works essentially.
The other worrying aspect is that the company owns most of the XRP tokens in circulation or can block a transaction (like a bank…)
Ripple owns 60% of the XRP Tokens!
As always, do your own research well if you decide to invest your money, this is not financial advice, you are solely responsible for your money and your decisions.
How to buy XRP? The XRP token is available on most exchanges like Kraken, Binance, Bittrex, etc…
You can safely store XRP on a Nano Ledger: https://bitcoincryptoadvice.com/the-best-cryptocurrency-wallet
Here is Ripple Official website: https://ripple.com
Ripple Facebook page: https://www.facebook.com/ripplepay
Ripple Twitter page: https://twitter.com/Ripple
Ripple Youtube page: https://www.youtube.com/channel/UCjok1uTSBUgvRYQaASz6YWw
Ripple Github: https://github.com/ripple/rippled
Ripple White Paper: https://bitcoincryptoadvice.com/the-ripple-white-paper