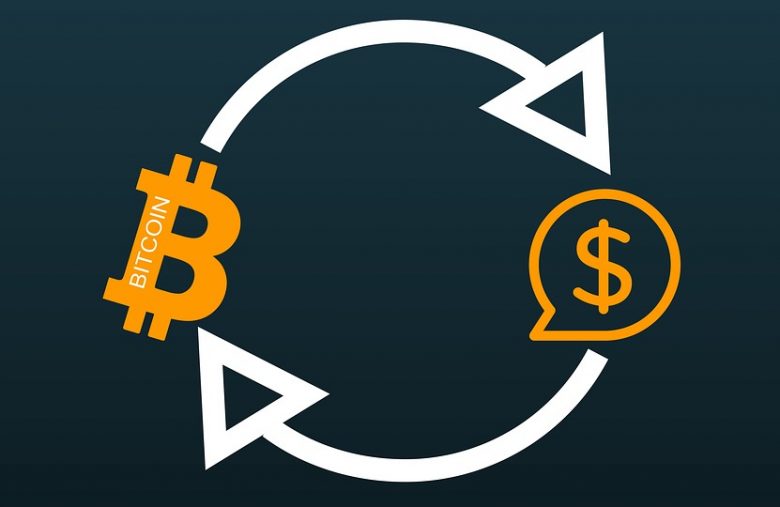 How to convert Bitcoin to Cash?
How to sell your Bitcoins?
How to convert Bitcoin to fiat (Dollar, Euro, British Pound, etc…)?
It's a question that comes up often.
How to convert Bitcoin to Euros, Dollars, Pound Sterling, etc …
If you bought Bitcoin or cryptocurrency, you may have transferred money from your bank account to a crypto exchange and you already know how the system works to convert Bitcoin into cashand send it to your bank account.
But if you have some Bitcoins or Cryptocurrency, you are therefore asking yourself how to convert Bitcoin into cash and get that money back into your bank account.
Let's see how to change Bitcoin to Cash.
Why you should transfer Bitcoin to your bank account?
One day, cryptocurrency might replace fiat money but it will take some time to achieve that.
You will be able to buy many things with Bitcoin and other cryptocurrencies, a coffee at Starbucks, a burger at Burger King, a smartphone at Walmart, etc…
Until all this is reality, Bitcoin is a volatile cryptocurrency, it can go up and down very fast as it is a new market.
So if you want to spend your Bitcoins in cash, you need to convert them first. That way, you are sure that you get in cash the actual price of your bitcoins.
But keep some Bitcoin on a secure crypto wallet, it will take value with time and you never know when it will go up a lot someday.
Markets go up and down, so if you think that the crypto market will go down, you can convert your Bitcoins and cryptocurrency to cash to make sure that you don't lose any money.
That's one of the main reasons to convert Bitcoin to cash or it can also because you want to cash out some profits from crypto trading.
So if you want to keep the value of the Bitcoins you received, it is better to convert Bitcoin into money (Euro, Dollar, Yen, British Pound, etc…).
There are several ways to convert Bitcoin to cash.
Let's see the different possible solutions.
The best tips to sell your Bitcoins!
There are many ways to sell or convert your Bitcoins to Dollars, Euros, British Pound, etc…
All these solutions are valid and will bring you the same result but be careful with some platforms that have higher fees than others.
Bitcoin is a decentralized currency, a virtual currency that does not meet any legislation, no regulation and its price can move up and down very fast.
If you have some Bitcoins and want to convert them into Dollars, here's how you should do!
Sell your Bitcoins to a friend.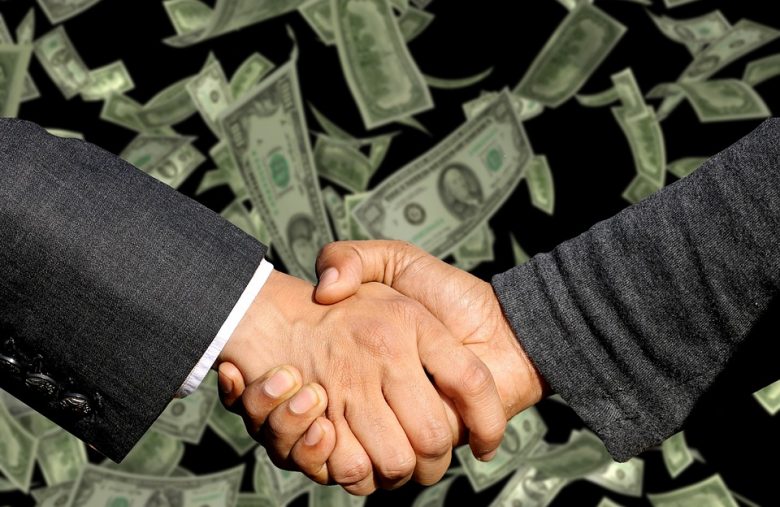 If you wish, you can sell your Bitcoins or cryptocurrencies to one of your friends or acquaintances, to someone you know who is looking to buy cryptocurrency.
It's up to you to set the terms of this transaction, all you have to do is get in touch with potential buyers who contact you and close the deal and voila, your Bitcoins are sold and you have your money!
https: //localbitcoins.com
Sell your Bitcoins to someone.
This website is a market place that also offers the sale and purchase of Bitcoins between individuals but in this case, you are put in contact with people you do not know.
Once you're on the site, sign up and run an ad to tell people how many Bitcoins you want to sell.
Do not forget to choose the payment method you want via Paypal or cash deposit.
How to transfer Bitcoin to a bank account?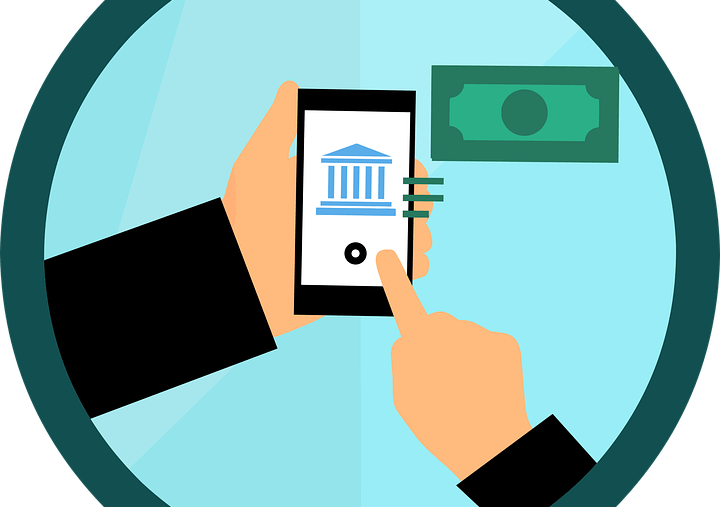 There are several ways to convert Bitcoin into cash and transfer it to a bank account:
Sell Bitcoins or another cryptocurrency (Ethereum, Ripple, Litcoin, Stellar, Dash, EOS, Ripple) on a cryptocurrency exchange such as Kraken, Coinbase, Bitstamp.
It is the easiest method if you want to sell Bitcoin and withdraw the money directly into a bank account.
These crypto exchanges are serious, located in safe countries like the US or Europe and are therefore monitored by financial authorities.
It is best to avoid crypto exchanges little known or in far less secure countries, look at the story of the Quadriga exchange where people lost their cryptos supposedly after the death of the founder who had the passwords…, you have to pay attention to the cryptos exchanges that you choose, these three are very serious!
These crypto exchanges allow you to withdraw your funds in Euros or Dollars by bank transfer.
You can also send money on these crypto exchanges to buy cryptocurrency.
On the other hand, if you have cryptocurrencies that are not well known as for example Safex, Ark, Walton, Mybit, Tron, Neo, etc…
You will first convert these cryptocurrencies into a larger cryptocurrency accepted by the crypto exchanges who have the bank transfer option.
Kraken, for example, accepts only certain cryptocurrencies to convert to Euros or Dollars, you need have cryptocurrency like Bitcoin, Ethereum, Litecoin on Kraken to convert in cash.
So you may have to first convert your little-known cryptocurrency into a big token like Bitcoin and then send it to an exchange that allow bank transfers.
Use a Bitcoin ATM.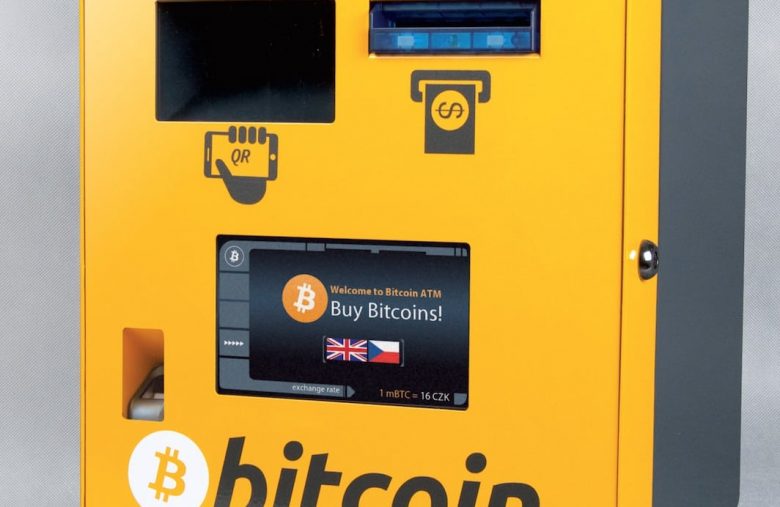 There are thousands of Bitcoin ATM in the world, find one near you and you can convert your Bitcoin to cash.
You can also buy Bitcoin or other cryptocurrency with a Bitcoin ATM using cash.
Bitcoin and cryptocurrencies are just starting their journey and their number will increase over time.
The important thing is to be able to find a Bitcoin ATM near you.
Another big advantage is that a Bitcoin ATM allows you to remain anonymous to buy Bitcoin, Sell Bitcoin and especially change your Bitcoin into money by remaining anonymous.
Indeed, there is no KYC or identity verification when you use a Bitcoin ATM.
You can buy or sell Bitcoins and stay anonymous, which is not the case if you buy or sell Bitcoins on many crypto exchanges such as kraken for example.
A Bitcoin ATM is one of the best solutions to buy or sell Bitcoin anonymously, change your money into Bitcoin or change your Bitcoin into money (Dollar, Euro, …), keeping your anonymity.
How to find a Bitcoin ATM?
Read our article on how to find a Bitcoin ATM near you or in any country in the world:
https://bitcoincryptoadvice.com/how-to-find-a-bitcoin-atm
Use a Bitcoin Debit Card.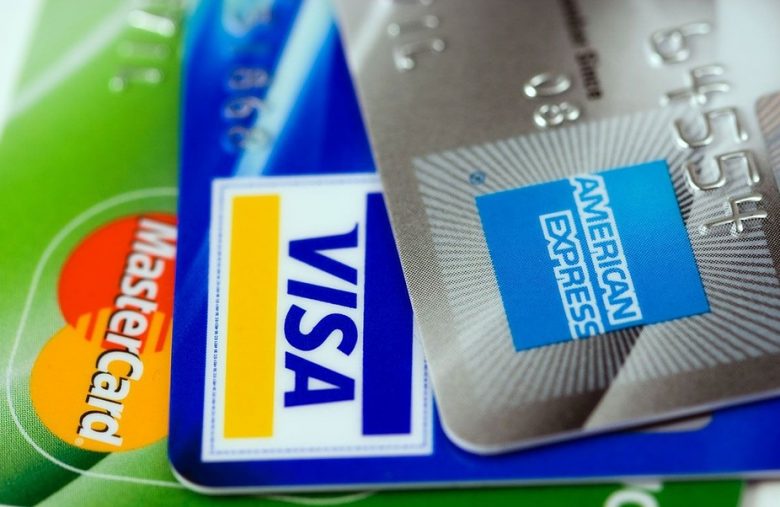 Several websites allow you to sell Bitcoins and receive a prepaid debit card in exchange.
You either get a Bitcoin Debit Card or a Crypto Debit Card allowing you to convert other cryptocurrencies than Bitcoin like Ethereum, Litecoin, etc…
You will have a Visa or Mastercard accepted in all the shops, restaurants.
Like the Wirex Visa payment card, spend your cryptocurrency like traditional money, in shops, restaurants and on public transport or for your internet purchases.
Instantly convert and spend your crypto, instant exchange between crypto and traditional currencies at live rates.
Wirex (Europe), Bitpay (USA), Cryptopay (UK, Europe, Russia).
Read our article about the Best Bitcoin Debit Cards: Click here!
About converting Bitcoin to cash.
Don't forget an important point if you plan to convert Bitcoin or another cryptocurrency into Dollars, Euros, etc…
You will probably have to pay taxes where you are located or where you pay your income tax.
Indeed, even though cryptocurrency is still not regulated, many countries have already established rules when you buy or sell cryptocurrency.
In many countries like the US, France, selling Bitcoin or another cryptocurrency for cash is suject to tax.
It is considered as profit taking and is taxed, every country has a % taken on the sale of cryptoccurency into cash.
Do not forget to check what you are supposed to declare, trying to avoid it might get you into trouble as Income Tax authorities usually contact crypto exchanges to get information about some customers.
Also, check the fees for each crypto exchanges.
They are different, it might not be too expensive but if you repeat various orders like selling or buying, it might get expensive in the end!
As well as the bank transfer fees that will take the crypto exchange to send your transfer, the fees on Kraken are very low for bank transfers for example.
You can avoid these fees if you sell your Bitcoins to a friend.
With this article, you have the best tips to sell your Bitcoins.
There are several ways to convert your Bitcoins into cash.
If you want to spend your Bitcoins in Dollars or Euros, you can change them on a crypto exchange and send a bank transfer,.
You can also take a Bitcoin debit card or a crypto debit card to spend your Bitcoins in stores with Visa or Mastercard.
You have here the best solutions to convert your Bitcoins or other cryptocurrencies such as Ethereum, Litecoin, to Dollars, Euros , etc…
Continue reading with our article on how to find a Bitcoin ATM:
https://bitcoincryptoadvice.com/how-to-find-a-bitcoin-atm
Related Crypto News: