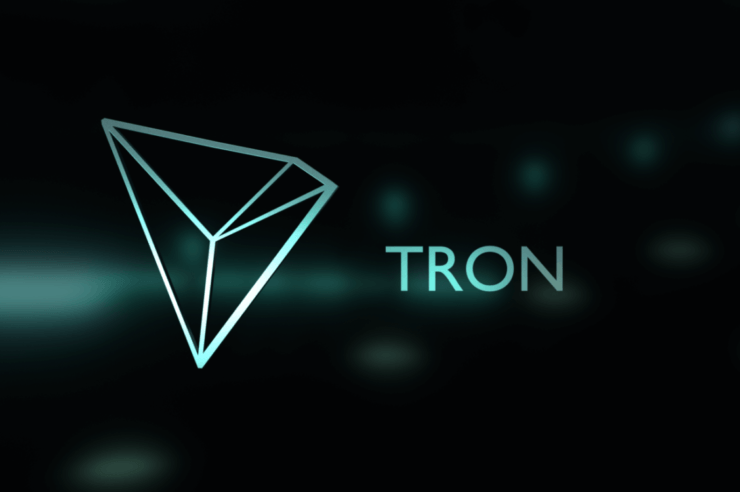 Tron the token and blockchain not the movie of course. 😉
What is Tron?
Launched in 2017 by Justin Sun, TRON is a protocol based on blockchain technology that aims to revolutionize the entertainment industry. The TRON blockchain aims to build a free, universal and fully decentralized content delivery system through distributed register technologies.
Thanks to this protocol, the project will allow each creator to freely own, store and publish his own content and to decide how to distribute it to the public. TRON aims to create a whole new entertainment ecosystem to fight against its centralization and make it a real space of sharing.
Watch this quick introduction to Tron in video on Bitcoin Crypto Advice Youtube channel: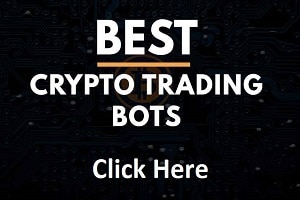 The popularity of TRONIX cryptocurrency (TRX)
From the launch of the ERC-20 token to the mainnet launch in 2018, the cryptocurrency of TRON (TRONIX, or TRX) has aroused great interest among the public. First of all, because it announces the promise of a new era in a context hostile to Facebook and other entertainment giants, mainly because of their outrageous use of their users' data.
The TRON project carries values and defines itself as an attempt to "save the internet" from centralization. A project in which everyone recognizes themselves, especially in the world of entertainment.
On the other hand, his CEO Justin Sun enjoys a special aura, especially among young people, who see him as an example of professional success. At just 28, he is already known for the creation of Peiwo application, Chinese competitor of Snapchat.
TRON is supported by leading members of the Chinese business community such as Jack Ma (Alibaba), Hitters Xu (founder of Nebulas), Tang Binsen (founder of mobile game Clash of Kings), Xue Manzi (famous Chinese business angel), Chaoyong Wang (founder of China Equity Group with $2 billion market value), Dai Wei (OFO bike CEO), Huobi.com, and many others.
If we add the quality of the communication and marketing of the team, TRON seems to have a good part of the necessary ingredients to continue this craze in the long term.
TRON protocol and business model
The official cryptocurrency of TRON is TRONIX (TRX). This serves as the unit of account and basic currency in the TRON Blockchain. Originally an ERC-20 token attached to the Blockchain Ethereum, the TRX token is now independent since the launch of the Mainnet of the TRON Blockchain, which was successfully held on June 25, 2018.
Blockchain TRON also offers the use of another token to organize its governance. TRON POWER (TP) tokens can be acquired by network users by locking their TRONIX. TRON POWER allows members of the network to have voting rights and thus to have certain privileges compared to simple holders of TRONIX tokens.
Eventually, TRON plans to connect with other Blockchains, such as Bitcoin, Ethereum or EOS, to allow network users to use other crypto-currencies to exchange and interact on the network.
TRON Roadmap
The TRX project is defined according to a roadmap that runs from 2017 to 2025, before the stabilization phase named Eternity:
Exodus (August 2017 to December 2018): development of the code bases and launch of the Mainnet.
Odyssey (January 2019 to June 2020): creation of a virtual community by rewarding the most invested developers, elected by the users of the network.
Great Voyage (July 2020 to July 2021): possibility for partner companies to create personalized tokens on the platform, convertible into TRX.
Apollo (August 2021 to March 2023): possibility for content creators and developers to create custom tokens.
Star Trek (April 2023 to September 2025): Development of a decentralized video game platform integrated in the TRON blockchain.
Eternity (September 2025 to September 2027): possibility for developers to finance and monetize their projects by raising funds directly on the Tron Blockchain.
Here is a video interview of Tron CEO Justin Sun:
The 5 fundamental values of Tron
All crypto currencies are equal to one or more fundamental values that govern their proper functioning. For its part, Tron is based on the following five values:
All data and applications created on Tron belong exclusively to developers and creators;
All those who participate in the functioning of the Tron ecosystem receive a proportional value and according to the rules in force, a compensation;
All forms of contribution made in the network should equal the value of the contents. In other words, the capital provided must be of the same value as each content. Appraise the time invested during its creation and the quality of the content;
Tron specifically aims to provide its services to the general public. All entertainment content created and circulating within the Tron ecosystem is freely available to users. The increase in the number of users guarantees the prosperity of the community;
The platform encourages the emergence of simple artists who create real entertaining content. These contents are encouraged in order to reward creative minds and not for the sake of alienation. Moreover, it is a policy that should encourage cultural industries of all kinds to value real artists.
Summary on the purpose of Tron
The first major goal of Tron is to establish a blockchain system to contain a global entertainment network. Within this network, each user keeps his data freely. Data exchange will of course be done via Tronix. Tron is therefore an alternative global economic system in which users have control over the goods, services and currencies used.
Why invest in Tron?
Large crypto currencies, altcoins and all crypto currencies that derive from Bitcoin or Ethereum are attracting the attention of both professional and amateur investors. Tron for its part stands out, but is not yet well defined by some potential users. Of course, you still have to give it time to grow up and make its real proofs before saying anything. However, here are some reasons that should encourage you to write a hand on this cryptocurrency:
Tron founder Justin Sun, a former student of Hupan University (an institution created by Alibaba group founder Jack Ma) is a great visionary. It should be known that he has already founded the application Peiwo, the Chinese Snapchat side by 10 million users. In addition, the entire Tron Foundation team has a great influence in China and Asia. It is a team to whom we no longer learn the broad lines of business and who knows how to target successful niches.
The Tronix network should be of great interest to developers. This blockchain based on solid security systems and a large number of manipulative technologies promises a revolution in the world of dapps. Consumers can also expect better products from their side. In addition, they do not have to give their personal data to a third party when they want to acquire a dapp.
In 2018 the price of Tronix was still quite low. Like all crypto currencies that are worth their programs and their foundations, Tronix will gain in value gradually. To make his small stock of Tronix now can be the best idea of the century.
Which wallet to securely store TRX Tronix?
Before buying Tronix on a broker website, you must have a crypto currency wallet. If you're already used to crypto currencies, you probably have a wallet on your PC, desktop, smartphone, or in a closet! For those who do not know anything about these portfolios, here's what you need to know before taking a wallet to store your Tronix:
The crypto wallet must be compatible with TRX (Tronix);
You must have full control over your private key;
The crypto wallet should offer additional security systems such as identification systems with passwords, PIN code etc. ;
The ease of use must prevail especially if you take a multi cryptocurrency wallet;
The founding team of the portfolio must be dynamic. It should update you on possible updates, and should be available to answer any questions you may have.
Read the Tron White Paper, watch interviews of the CEO on Bitcoin Crypto Advice Youtube channel: Click here.
You can buy Tron TRX on Binance.
You can securely store Tron TRX on the Nano Ledger.
This article is of course not financial advice, do your own research before investing money, you are responsible for your own decisions.
Here is the Tron Official website: https://tron.network
Tron Facebook page: https://www.facebook.com/tronfoundation
Tron Twitter page: https://twitter.com/Tronfoundation
Tron Youtube page: https://www.youtube.com/channel/UC5OPOGRq02iK-0T9sKse_kA
Tron Medium page: https://medium.com/tron-foundation
Tron Github: https://github.com/tronprotocol
Tron White Paper: https://bitcoincryptoadvice.com/the-tron-white-paper