Guides
How to Accept Payments in Bitcoin or Cryptocurrency for Your Business
How to Accept Payments in Bitcoin or Cryptocurrency for Your Business.
Why you should accept payments in Bitcoin or cryptocurrency for your business?
So let's start with the basic benefits of accepting Bitcoin or cryptocurrency as a payment solution for your business.
No chargebacks – Bitcoin payments are irreversible.
This means a lot less risk of fraud for businesses.
Making a payment with Bitcoin or cryptocurrency is really easy for customers: they click a button or scan a code with their phone. The payment is instantly displayed and confirmed in a few minutes.
Bitcoin has no borders, so international payments without additional barriers or fees.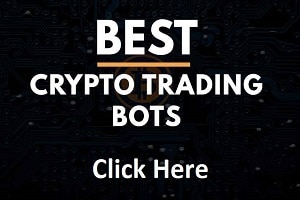 Bigger markets.
Many new rich people want to spend the money they have in Bitcoin or cryptocurrency.
Besides, a lot of people in different countries around the world don't have access to banking or credit cards so paying with cryptocurrency is their only payment solution.
When using a Bitcoin payment processor service, you do not need to be a computer expert or bitcoin enthusiast.
The payment processing company handles all the confusing stuff, and you get these benefits:
Bitcoin payments can be immediately withdrawn and sent to your bank account.
Customers pay in Bitcoin or in cryptocurrency, you are paid in your local currency (US dollars, Euros, …) through daily bank transfers. This avoids any potential loss due to Bitcoin currency fluctuations.
Transaction costs are much smaller than with credit card companies. Or no charge at all!
Charging customers with Bitcoin or cryptocurrency, you will be charged around 1% per purchase.
Most credit card companies charge about 3 to 5% per transaction!
Point of Sale apps for mobile devices, email invoices and website checkout buttons are all included for free.
Get paid in person, by email, or on your website.
Protection from all double spending attempt by fraudulent Bitcoin customers: you do not need to wait an hour for the Bitcoin transaction to be confirmed. The payment processor takes care of it.
What are the disadvantages to use a crypto payment processor?
They process your incoming Bitcoin payments, so there is always a chance they could get hacked and lose their Bitcoin or cryptocurrency funds.
You might want to check if they are insured to cover this kind of problem.
Or they may be forced to disclose your information to government agencies.
Just like with credit card companies, the payment processor will have your sales records, and your bank will have documents of any money transfer that you have cashed from the payment processor.
For those who prefer more privacy, accepting Bitcoin on your own can be a viable alternative.
You just need to use your own Bitcoin or crypto wallet but if you have a lot of transactions, it might get complicated to follow up every transaction.
Installing a simple solution to accept payments in Bitcoins is relatively quick:
You can do it yourself, having a wallet and receiving payments in Bitcoin and cryptocurrency on it.
First you need to install a Crypto Wallet that will allow your business to manage your Bitcoins and cryptocurrency funds.
Then simply generate an address (and/or a QR code) to allow customers to pay in bitcoins (by reading the QR code or by copying the address).
The price of Bitcoin being erratic, Many e-commerce however will want to display dynamic prices that will automatically adjust to the value of the day.
Some APIs (application programming interfaces), including that of bitcoincharts, will allow technophiles to achieve this.
A large number of businesses choose to convert, as soon as the sale is effective, their Bitcoins or cryptocurrency in Dollars.
It must then go through a third party, which will take on average 1% transaction costs or who will offer a paid subscription.
Most of the crypto payment processors offer complete solutions for merchants, such as, Blockchain, Bitpay and Coinbox (for smartphones), including a dynamic price display.
Don't forget to tell your customers that you accept payments in Bitcoin or cryptocurrency.
It can be a sign in your shop, a phrase on invoices, a logo on your website pages and payment forms.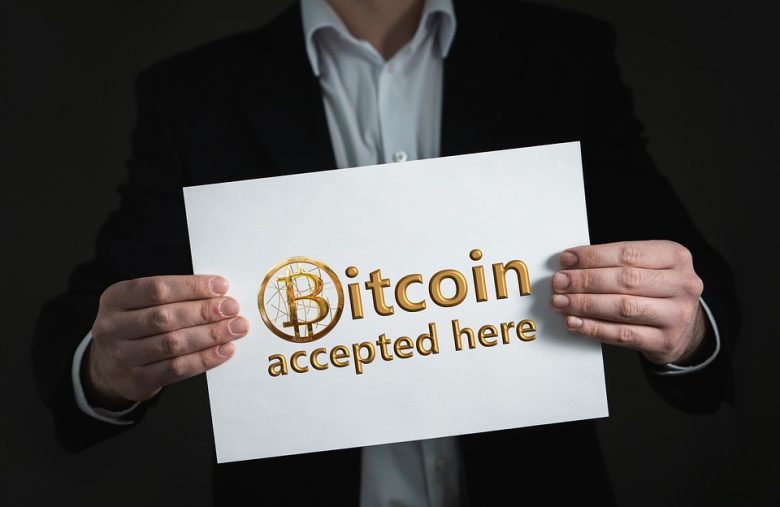 Bitcoin for Businesses and shops.
Which payment gateways to use to accept payments in Bitcoin or cryptocurrency?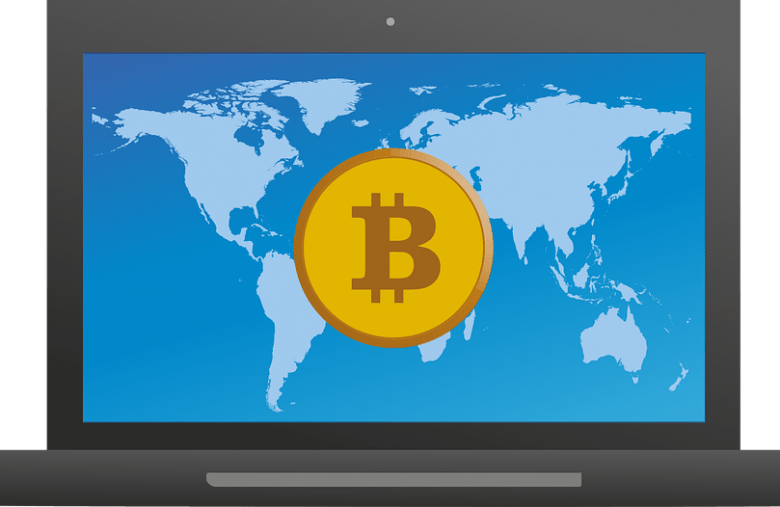 Coinbase tools for merchants.
For merchants and service providers, Coinbase will offer the creation of payment buttons, an API to connect your e-commerce system to your account on Coinbase and thus automate your entire store.
At the time of writing, there is already a WordPress plugin plugged into the API.
In summary whatever your technical level is, you can already start accepting bitcoin payments with Coinbase, by means of a simple button/QR Code that will be shown on your site.
As a merchant you will be able to:
Install a simple "Pay with Bitcoin" button on your site.
Install a bitcoin payment page.
Send your invoices (and payment requests) by email to your customers.
Connect your site to the API to automate features.
Manage your Bitcoins (resell them directly or transfer them to another address).
See your sales (statistics).
See your income (statistics).
And so: Accept Bitcoin!
Bitpay is one of the biggest crypto payment processor on the market.
It processes payments for businesses and charities by combining with the POS system for physical outlets.
It can also work with any POS system, you just need to install Bitpay.
Bitpay supports many currencies such as the Dollar, Euro, Pound Sterling and Chinese Yuan, as well as direct bank deposits.
Bitpay also offers a wordpress plugin for your wordpress website to start accepting payments in Bitcoin or cryptocurrency on your e-commerce website.
Bitpay will take care of the payment in Bitcoin or cryptocurrency and will convert it in fiat right away to avoid any fluctuation in crypto price.
And if a customer wants a refund, Bitpay takes care of it, they just need an email address to send the money back to your customer.
CoinGate is a digital payment processing service that accepts more than 45 cryptocurrencies.
A wordpress plugin Coingate WooCommerce will allow you to quickly integrate your online store Coingate service to accept payments in cryptocurrency and Bitcoin.
Gocoin is one of the largest crypto payment processing services and supports various crypto-currencies.
It offers easy integration in the form of a plug-in that companies can install on their website and has a billing system that offers the option of having no charge back fees.
Btcpay is an open source crypto payment processor.
It means that you need technical knowledge to install it and to run it.
The processor is essentially a decentralized version of Bitpay.
Btcpay is useful for merchants who want to control their own funds and accept multiple cryptocurrencies.
Paymium is a French company that offers the sale and purchase of Bitcoin but also offers a solution for merchant sites that want to integrate Bitcoin payment on their merchant site.
The company was created in 2011, it is a serious player that offers a turnkey solution easy to integrate on your website.
Immediate conversion into Euro.
0% commission on transactions.
Zero fraud or charge back.
Compatible with all e-commerce solutions.
Documentation available online.
You can integrate the Bitcoin payment solution or simply put a Bitcoin payment button on your site, much like PayPal actually does.
Paymium is available in French, English, Spanish, German, Italian!
Paymium is a European Company and is therefore in compliance with the European Regulation on payment services.
Conclusion
These payment gateways quoted in this article will therefore allow your business, website or company to accept Cryptocurrency, Bitcoin, Ethereum, Bitcoin Cash, Dash, Monero, Stellar, EOS, Ripple, Litecoin, perhaps one day less known cryptocurrencies such as Safex Cash , Walton, Mybit, etc…
Before installing a cryptocurrency payment processor, check which cryptocurrency it supports in order to avoid a bad surprise if it does not process a cryptocurrency you want to accept as a payment solution.
Even though the majority of cryptocurrency payment processors accept the most important cryptocurrencies on the market.
You now know how to accept Bitcoin or Cryptocurrency payments for your business or merchant website!
All you have to do is choose the cryptocurrency payment processor that suits you best.
You can also read our article about the Best WordPress Plugins to accept payments in Bitcoin and Cryptocurrency:
https://bitcoincryptoadvice.com/wordpress-plugins-to-accept-payments-in-bitcoin-or-cryptocurrency-on-your-site
TO READ ALSO: