There are many different kinds of CryptoCurrency Wallet on the market.
Whether you want a mobile crypto wallet, a desktop crypto wallet, an IOS Crypto wallet, an Android Crypto wallet, a browser extension to store cryptocurrency, there are many good wallets to store safely your coins.
Before buying any cryptocurrency or if you have already bought some Bitcoin or another Altcoin, you need a good cryptocurrency wallet to store them safely and not leave them on an exchange that could be hacked.
But let's see which one could be the best of all and why.
The main problem with computers, mobile phones is that they can be hacked.
You could click on a phishing link one day and not noticing it or get a virus from a link on social medias.
Nowadays, most people get a virus or a phishing link through links on social medias like Facebook, Twitter, etc…
So, having a desktop crypto wallet, a web crypto wallet or a mobile crypto wallet is still risky.
Some people even lose their funds through Sim Card swap, some hackers manage to get control of people's sim cards and get control of people's phone numbers to reset passwords!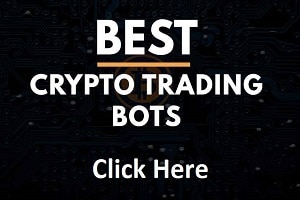 So, what is the best solution to store safely cryptocurrency?
Well, you need a wallet that is not connected to the web, a hardware wallet.
A hardware wallet that would also include a backup if you lose it as if you store your cryptocurrency on a USB key, a computer and that you had your private keys there, you will lose access to your cryptocurrencies and bitcoins for ever if you lose your USB key or computer !
The Ledger Nano X offers that.
Ledger is the World Leader in Cryptocurrency Hardware Wallet!
Ledger was launched in 2014 by eight experts with complementary backgrounds in embedded security, cryptocurrencies.
Over 130 employees in Paris, Vierzon and San Francisco!
They have sold over 1 Million crypto wallets in the world!
It is multi cryptocurrency, you can store different kinds of cryptocurrencies on it.
You can also manage ERC20 tokens.
Your private key giving access to your coins is never exposed.
It is protected within a secure chip locked by a PIN code, the same type of chip used for passports and credit cards.
The best feature the Ledger Nano has to offer is its back up feature!
Your crypto assets stay safe even if you lose your Ledger Nano: a confidential recovery phrase backs up your device, and your accounts can easily be restored on any Ledger device!
Easy-to-use interface.
The Ledger Nano is designed around a robust secure chip, engineered to withstand sophisticated attacks: your private keys are safely isolated inside the device.
There is also a live companion App to check your balance and to send or receive crypto assets.
To store your tokens, your bitcoins and your Altcoins safely, you want the best solution to sleep well at night.
To us, the Ledger Nano X is the best cryptocurrency hardware wallet as you need a crypto wallet that is detached from the web. You can store your private keys on a usb key, a paper wallet but you can lose them, get them stolen, etc…
The best feature and aspect of the Ledger wallets, as they have also other products and wallets in their store, is their backup feature, even if you lose your Ledger Nano wallet, there is a process to get it back on a new Ledger Nano X wallet which is amazing.
The price of a Ledger Nano is very good when you think of all the security and technology that you get to store and protect your cryptocurrencies and bitcoins!
The Ledger Nano is also very small and easy to carry.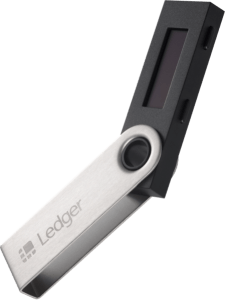 They often also have promotions and sales during the year, you can buy the Ledger Nano in different colors too: Click here!
Of course, this is our own opinion and not financial advice, this crypto wallet is the best solution to store safely cryptocurrency and bitcoin.
If you feel confident to store your coins and tokens on your computer or mobile phone, there are very good crypto wallets out there like Electrum, Ethos, etc…
But a secured crypto hardware wallet seems to be the best crypto wallet to hold cryptocurrency.
If you want to buy a Ledger Nano and get a better price: Click Here.
TO READ ALSO: