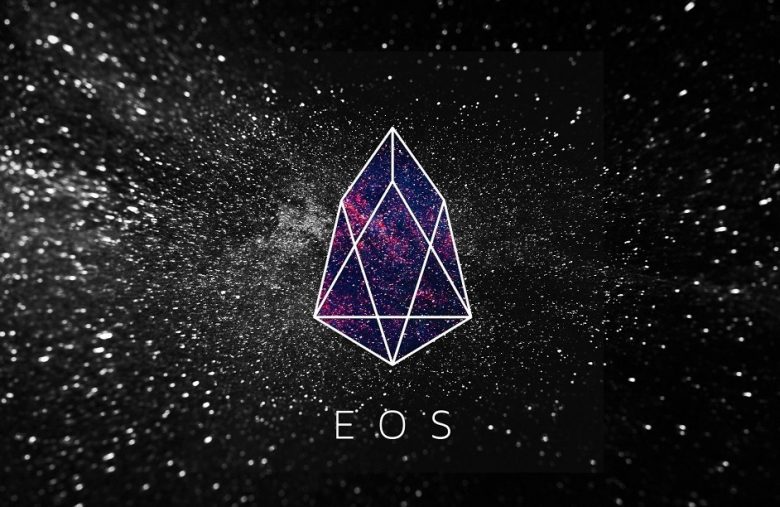 Is EOS the new Ethereum?
What is EOS?
Launched in July 2017, the EOS cryptocurrency is the token used by the EOS.IO platform. Like Ethereum and NEO, EOS.IO allows developers to build blockchain-based applications, focusing on DApps, Smart Contracts, and Decentralized Autonomous Organizations (DAOs). While the application development software, EOS mainnet, was launched next June, the creators of EOS had already started distributing cryptocurrency. The EOS token quickly gained popularity and positioned itself as one of the top 10 cryptocurrencies in terms of market capitalization on Coinmarketcap.
Here is a video explaining what is EOS:
The EOS project assumes that major cryptocurrencies like Bitcoin or Ethereum do not allow massive use. This is partly true because they are regularly struck by their poor scalability, that is to say that they are not able to respond to a rapid increase in their demand. Ethereum, for example, can not handle more than 15 transactions per second (7 for Bitcoin). The goal of EOS is to create a network that supports decentralized applications of commercial scale (Facebook needs to manage about 175,000 requests per second). His team claims that the protocol will eventually handle more than a million transactions per second.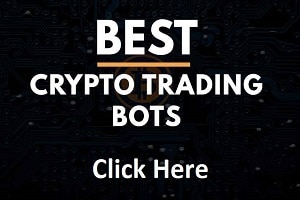 The EOS project is being supported by Block One, a Caymanian start-up that has been working on Ethereum for several years. Its technical director is Daniel Larimer, whose experience is recognized in the sector. In particular, he created BitShares, a platform for decentralized exchange of cryptocurrencies, and Steemit, a decentralized social network.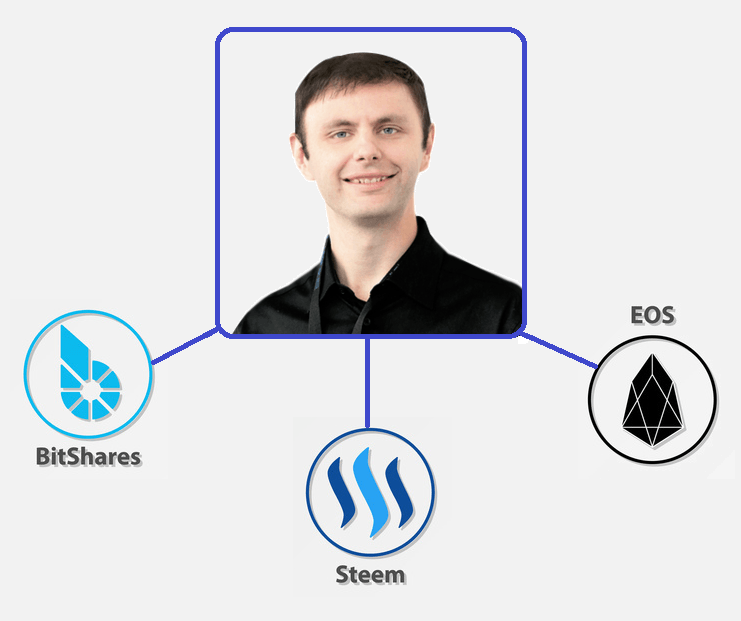 Daniel Larimer has long been concerned with scalability issues. In 2010, one of his digital exchanges with Satoshi Nakamoto, the mysterious creator of Bitcoin, remained famous. While questioning the ability of the Bitcoin protocol to handle a large number of transactions, Satoshi replied tersely: "If you do not believe me, I do not have time to convince you, sorry."
Here is a video of Dan Larimer explaining blockchain and EOS:
EOS technology is based on the Delegated Proof of Stake (DPoS), a transaction validation process that opposes the Proof of Work (PoW, Proof of Work) used by Bitcoin and Ethereum and the Proof of Stake (PoS, proof of stake) on which cryptocurrencies such as Dash or NEO are based. To put it simply, the DPoS works like a democracy. Each EOS user can vote to elect one of the 21 delegates who will then be responsible for validating transactions on the network in exchange for cryptocurrencies. If one of them disappoints, he can be dismissed. This system has the advantage of being energy efficient (unlike the Bitcoin PoW which uses the computing power of thousands of computers).
For now, we do not yet know the identity of the 21 delegates. However, Bitfinex, the world's first cryptocurrency trading platform, announced on April 23, 2017 that it was bidding to be one of them. In France, an unusual alliance bringing together the specialized media Journal du Coin, the training firm BitConseil and the blockchain specialist ADAPP announced his candidacy on May 31st. This process looks like a presidential campaign: the candidates commit themselves to prove to the community that their interests converge with theirs and that they have equipment powerful enough to support the network.
While the EOS project is one of the most ambitious in the sector, one of its major achievements has been the development of effective communication. Its initial coin offering (ICO) is the fourth most profitable cryptocurrency fundraiser in 2017 (the equivalent of $ 230 million at the time of the exercise). This amount could actually be much higher: according to several specialized sources, EOS would have raised 5,148,884 ethers (the cryptocurrency that works on the blockchain Ethereum) and this total would culminate at the current price to… 3.5 billion dollars.
If you don't know what an ICO, Initial Coin Offering, you can watch this video on Bitcoin Crypto Advice Youtube channel:
https://www.youtube.com/watch?v=FyhjN_lROLg
Cryptocurrencies are subject to significant price fluctuations and are therefore not appropriate for all investors. Cryptocurrency trading is not supervised by any European or US regulatory framework. Your capital is subject to risk.
What is EOS?
Bringing together elements based on both Ethereum and Bitcoin blockchain platforms, EOS.IO aims to provide developers with easy-to-use tools for developing DApps. While most people are usually familiar with the financial aspects of cryptocurrencies, it is the blockchain element that has contributed to the success of some of the most important crypto-currencies, such as Ethereum, NEO , Ripple Labs and Stellar. In addition to crypto-currencies with impressive market capitalizations, these companies have enabled the creation of real applications based on the blockchain.
To ensure that it reaches a wide audience when launching its development platform, block.one has made its EOS token available through an initial offer of cryptocurrency (ICO) that lasted almost a year and helped raise some 3.5 billion USD. Although it clearly signaled that investors would only receive cryptocurrency, with no property rights, the success was phenomenal. Block.one said it will use the ICO product to develop its EOS.IO platform.
EOS: designed for speed and scale
According to the company's whitepaper, the open source platform EOS.IO is built to allow instant transactions and excellent scalability. While other crypto-currencies are becoming lax and slower as they develop, EOS says it will not suffer the same problems. Therefore, one of the main attractions of its developer platform is that it could offer strong selling points for cryptocurrency traders, speed and scalability that can improve the liquidity of the EOS token.
Advantages and disadvantages
+
It can adapt to millions of users and process operations much faster than Ethereum, which struggles with the task.
It is very user-friendly and allows the user to take advantage of integrated features and services such as cloud storage, server hosting, authentication, and more.
This is a project created by Dan Larimer, co-founder of Steemit and Bitshares, who has a lot of experience in the world of cryptography.
Free to use for end users. Developers pay for their use of integrated services according to the EPF they invest initially.
–
There is no guarantee that this project will become as promising and ubiquitous as people think. It has the ability to oust Ethereum speed of transactions, but there is an equal probability that it fails.
Security is less efficient on EOS than on Ethereum, there has been a few hacks already on some Casino dapps running on EOS Blockchain.
Role of the EOS token
The EOS token has no value of its own.
This is the strange part of EOS. The service will be free for end users, and it is the developers of dapps who decide how to monetize their applications. There will be no transaction fees, as is the case in Ethereum, and the dapp developers will have to pay for their storage and bandwidth based on the EOS chips they have against the EPF. they invest during the ICO.
So, to summarize what is EOS, it's like the Ethereum blockchain but with faster transactions and less security than on the Ethereum Blockchain.
Projects who will need a secure blockchain might use the Ethereum blockchain.
The projects looking for faster transactions per second but willing to give up on security will go for the EOS blockchain.
Time will tell if programers prefer the EOS blockchain to the Ethereum blockchain.
Ethereum will have some updates in the future to raise its transaction speed so in the end, if Ethereum offers more security than the EOS blockchain and can scale in transaction speed, Ethereum will remain the leader.
In the end, EOS might fit the gaming apps or Casino dapps and Ethereum the financial dapps that need high security.
You can buy EOS on Binance.
You can securely store EOS on the Nano Ledger.
This article is of course not financial advice, do your own research before investing money, you are responsible for your own decisions.
EOS Official website: https://eos.io
EOS Facebook page: https://www.facebook.com/blockoneofficial
EOS Twitter page: https://twitter.com/block_one_
EOS Youtube page: https://www.youtube.com/channel/UCbc7vIgwb-sPSckU0FbWmRg 
EOS Medium page: http://medium.com/eosio
EOS Github: http://github.com/eosio
EOS White Paper: https://bitcoincryptoadvice.com/the-eos-white-paper