News
He's mining Bitcoin with free electricity at Starbucks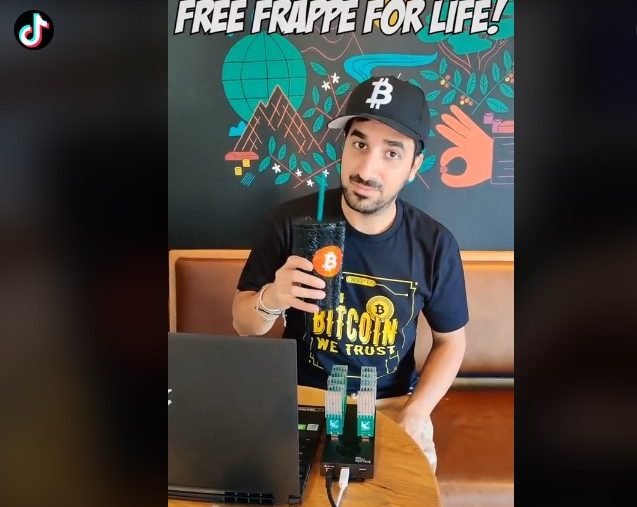 A fan of crypto mining but also a seller of cryptocurrency mining equipment himself, Idan Abada stood out with a video on Tik Tok where he shows how he mines Bitcoin in a Starbucks restaurant using free electricity made available to customers for their laptops and smartphones.
Equipped with a mini BTC mining facility that costs $875, Idan Abada quietly enjoys a coffee while his computer displays the Bitcoin mining being done through his mini portable crypto mining farm.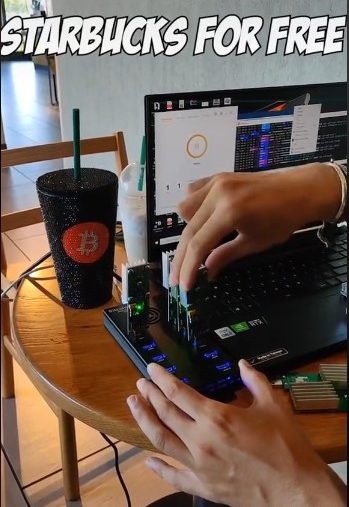 A video made in Los Angeles, United States, where Idan Abada lives, he is also the owner of an online store selling crypto mining equipment (Bitcoin Merch).
Very power-hungry, Bitcoin and cryptocurrency mining can be expensive if you have to foot the bill for your mining.
So more and more people are looking to find sources of electricity without having to pay anything.
Idan Abada therefore stood out by "advising" individuals who want to mine Bitcoin to use the free electricity available at Starbucks.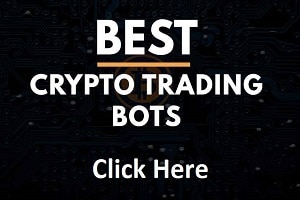 A video where you can hear in the background saying, "how they gonna know?", this sentence implies that Starbucks won't suspect or know that you are mining Bitcoin on your laptop using their electricity.
A completely feasible operation, however, you should know that the returns will not be very high with such a small installation that will only be used perhaps a few hours in a Starbucks.
With this video, Idan Abada wanted to draw attention to the fact that it is very easy to mine cryptocurrency by creating your own small mining facility.
Abada told CNBC:
"This is one of the easiest miners to set up and operate, because all you need is a computer or a laptop. It's USB powered, and that's about it. Anyone can become a miner and be part of the crypto world."
The occasion to also advertise his site selling crypto mining equipment.
It remains to be seen whether Starbucks will react to this video by deciding to ban its customers from mining Bitcoin with its electricity, if of course they can notice.
TO READ ALSO: