Interviews
Generate passive income with Bitcoin bots and crypto trading bots, interview with trader CryptoMax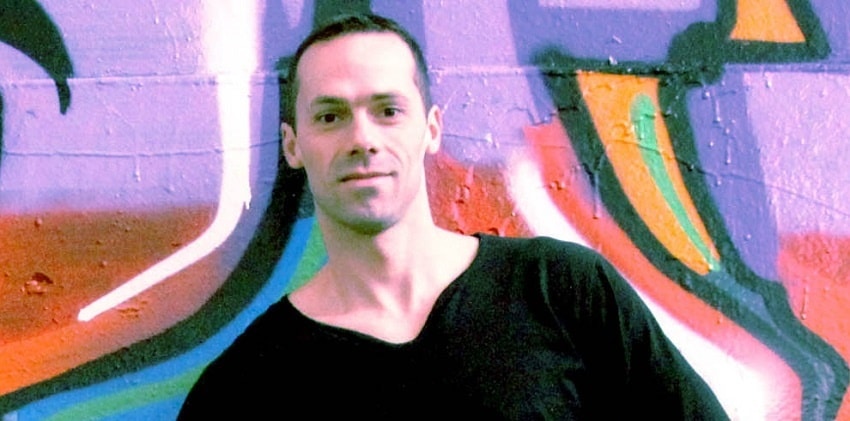 An interesting crypto interview today with Max, a cryptocurrency trader, who leads us to discuss the possibility of generating passive income trading Bitcoin and altcoins with trading robots.
Earning money with cryptocurrencies and generating passive income is possible.
In particular, you have cryptocurrency staking which earns you interest every month on the number of tokens that you make available on a staking platform.
There is also another way to earn passive income with Bitcoin and cryptocurrencies, if you are a professional trader or have trading skills: rent trading strategies that work with Bitcoin robots and crypto trading bots.
Professional traders as well as novice traders rent the trading strategies created by other traders, sometimes for lack of time to create one themselves, but above all for the ease of immediately using a ready-made crypto trading strategy and which has already proven its profitability!
With the Coronavirus/Covid19 crisis, the general public and individuals have rushed into Bitcoin trading, using crypto trading strategies that work with trading bots.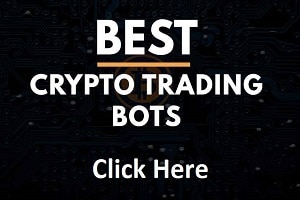 Max, a professional trader, generates passive income thanks to his crypto trading strategies Gaïa which he makes available for rent on the Kryll marketplace, one of the leaders in automated crypto trading.
So, we interviewed CryptoMax so that he can explain us how he got into Bitcoin trading and how he managed to generate passive income with Bitcoin bots and crypto bots.
Hello Max, can you introduce yourself and tell us how you got into the world of Bitcoin and cryptocurrencies?
Hello and thank you for your interest.
I am in my forties, very close to the IT sector since the start of consumer marketing in the 80s, I received training as a system analyst.
I encountered interest in the world of cryptocurrencies in 2016 after unfortunately missing the start of Bitcoin.
Were you already a trader before embarking on crypto trading?
Not really, rather an amateur trader in the 2000s.
But it allowed me to understand the world of trading and to develop my skills with analytical tools that are also used in crypto today.
What do you like about trading Bitcoin and crypto currencies?
In fact, I think a kind of personal challenge, trying to put order in a world that does not contain it!
By that I mean that the volatility of the sector does not necessarily inspire you to determine and establish trading solutions that can, over time, reproduce a winning trading logic.
Also, as I like challenges, I find a kind of satisfaction in finding models who manage to tame this volatility.
How did you find out about crypto bots and Bitcoin robots?
Curiosity ! Nothing surprising in fact.
Always driven by the interest in IT, everyone can easily understand that this involves machine management of a process.
Also, crypto trading bots respond to this logic which pushes a trader to program a robot to evacuate part of the trading load.
Before Kryll, there was little interest in the tools available on the market, especially in the way I tested my methods and tested them against the test of the market.
Can you tell us about your Gaia automated crypto trading strategies and what cryptocurrencies can be used with?
Gaia, like my other strategies (Ouranos, Bitcoin Factory, Cash Machine, etc.), has as its premise my desire to adapt to the market and stick to the moment but to remain very simple.
Participating in the Kryll ICO, I saw during the Beta version of the platform that the development of a bot was first necessary to stand the test of time.
Therefore, do not program a series of actions with an "Over fit" version of a simple, logical and adaptable strategy over time as a past model.
Gaia accumulates well BTC, ETH and also BNB.
To achieve this, I use for example trading pairs like LINK/BTC, XTZ/BTC, in fact it is possible to trade with many coins, Gaia will appreciate ranges between 5 and 15% volatility.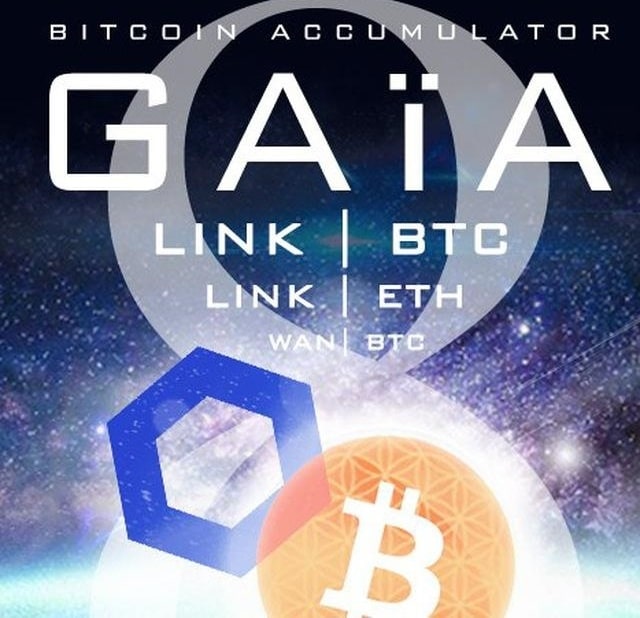 Are you happy with the results and can you give us some figures?
Personally, with Kryll I am satisfied as a trader and also as a developer.
With my strategies, I have accumulated around 3 BTC.
Well placed with Gaia, positioned at the 1st place of the marketplace, I have exceeded more than 4000 downloads (on all of my strategies).
I had a Live instance record at 698 user sessions.
Today, I am still in this range between 550 and 700 live.
Over the past few months, this has averaged around 3,300 dollars (3,000 euros) income per month.
Did you expect these results and to be able to generate passive income thanks to crypto trading robots?
Absolutely not!
I really built these strategies for myself.
I didn't think Kryll was going to bring me such exposure.
How do you explain the success of your trading strategies?
First, I must say that it was first of all, Kryll, who knows how to propose a playful and accessible model for everyone.
I think it is also my responsibility to provide monitoring and support that I offer online on my Telegram channel t.me/GAIASTRATEGYKRYLL.
Finally, I think that everyone can recognize themselves in a majority of the positions taken by my strategies.
This allows you to project yourself and grant a level of confidence over time.
Why do you use Kryll crypto trading robots in particular?
The interface, the interface, the interface!
The Kryll team has, in my opinion, managed to bring to the screen a user-friendly, visual and efficient tool, all in a free strategy development model.
What could be better !
The quality of support, the availability of project administrators.
But at the level of Kryll, we should no longer say project but product.
It is a platform that is 100% functional in a crypto universe where others are still in project mode in the empty sense of the term.
What advice would you give to a trader who wants to start crypto trading with crypto bots?
The trader alone, or with bots, must respect what everyone should know today.
Trade only what you are willing to lose.
Remember, this is your money and not a video game.
And especially remember what Warren Buffett said:
"The stock market is a way of transferring money from the impatient to the patient."
So be patient and careful!
What are your plans for the future regarding your crypto trading activity?
The evolution of my strategy model, I began to reflect and reposition the order taking with the next version of Gaia.
I have had really excellent results in my development versions.
I had to postpone the release of Gaia version 13, I understand my responsibility not to release a botched product for myself but also for kryll, which would not reflect the quality of the service.
So, the future for me lies in Gaia 13 and in the background, a remote web service (which has been close to my heart for 1 year) around open access strategies for day trading with Kryll.
Thank you very much Max for these answers and details which will certainly motivate many traders and individuals to look into trading Bitcoin with crypto trading bots.
If you want to know more about Max's automated trading strategies, you can find his Gaia strategies on the Kryll marketplace.
Opening an account is free, tests and backtests with Bitcoin robots and crypto trading bots are free and unlimited, not to mention free customer support on Kryll.
To open an account on Kryll: click here.
TO READ ALSO: