News
Kryll exceeds $300 million in trading volume with its Bitcoin robots and crypto trading bots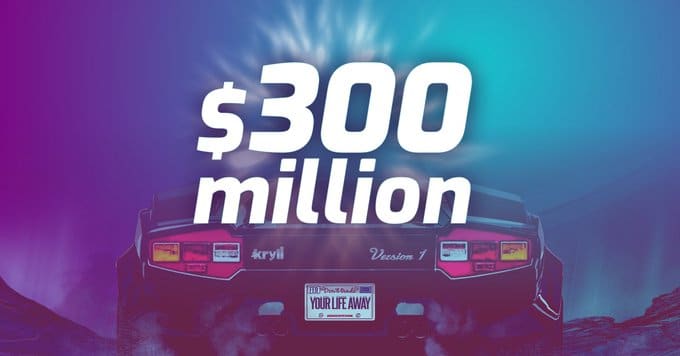 The startup Kryll, specialized in automated crypto trading via crypto trading bots and Bitcoin robots, confirms a rapid progression in its activity by announcing that it has exceeded 300 million dollars in trading volume!
After passing the $200 million mark in July 2020, the summer vacation period did not slow Kryll's momentum, on the contrary, it announced a 50% increase in its trading volume compared to the previous month.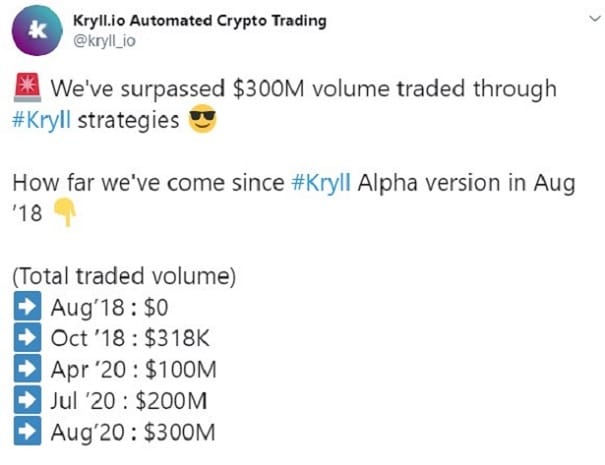 Bitcoin BTC trading is attracting more and more investors and traders but also the general public, particularly attracted by the trading strategies that they can rent on the Kryll marketplace.
Indeed, many people would like to be able to trade cryptocurrency, but without trading knowledge or time to learn it, renting a trading strategy from a professional trader therefore allows these people to participate in the trading as well through a fully automated crypto trading activity.
Traders are not left out, it takes time to develop an automated trading strategy, so traders also rent trading strategies from other professional traders in order to save time by immediately activating an automated trading strategy that is already ready to run.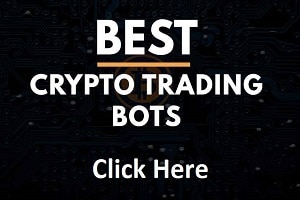 Traders who can thus earn money by renting out their trading strategies and generate passive income as we saw in the interview with the trader Max.
Success of automatic DeFi token trading
Another reason for the success of automatic trading, DeFi decentralized finance, many traders and individuals want to do automated trading of DeFi tokens which are now available on Binance like Compound Protocol (COMP), Yearn.Finance (YFI), Balancer (BAL), Curve (CRV), Wrapped Bitcoin WBTC, SUSHI or DFI.Money (YFII).
Kryll's KRL token has just been listed on the decentralized crypto exchange (DEX) Uniswap.
Not to mention the automated trading of leveraged tokens available on FTX Exchange and Binance.
The crypto trading ecosystem is therefore developing rapidly and offers more and more products to professional traders as well as to amateur traders who wish to invest some of their money in trading Bitcoin, Ethereum, Ripple XRP, Link, etc.
The Kryll platform has the advantage of offering all the necessary tools to develop your own automated trading strategy or to rent one in order to do social trading and copy trading in a few clicks.
As a reminder, Kryll is ranked number one in our ranking of the best crypto trading bots 2020.
An innovative startup that is therefore harvesting the fruit of its work but also from its crypto trading bots and Bitcoin bots appreciated by more and more traders and individuals in search of efficient and safe BTC trading bots.
If you want to test Kryll Bitcoin robots for free or just hire a ready-made trading strategy, just open a free account: click here.
TO READ ALSO: