News
Kryll crypto trading bots launch a new version of their Android and iOS mobile app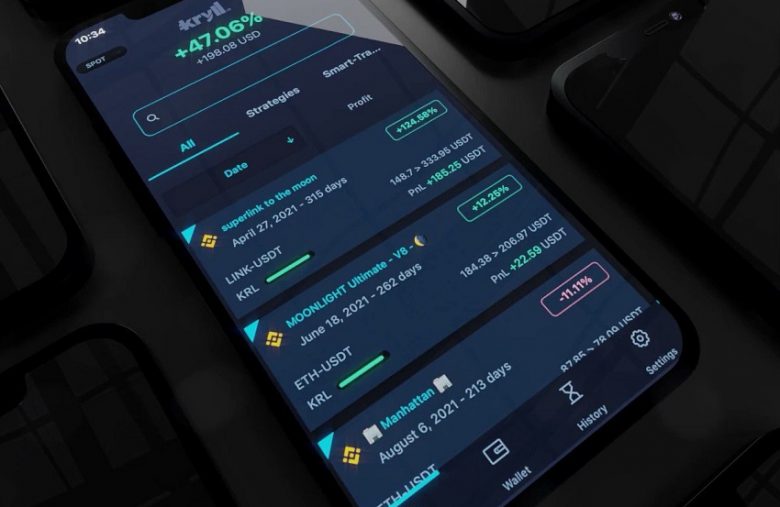 Leader in crypto trading bots and Bitcoin robots, Kryll actively continues its development by launching a new version of its Android and iOS mobile application.
As a reminder, the Kryll platform is specialized in automated crypto trading, it offers traders to create their own crypto trading bots that will execute the trading strategies programmed by users.
Individuals without crypto trading skills can do copy trading using trading strategies offered by professional traders on the Kryll marketplace.
Thus, for traders who wish to manage their automated trading strategies or individuals who do copy trading by renting trading strategies to professional traders on the platform, the Kryll mobile application is indeed essential.
The team announced the launch today of this Kryll V2 mobile app which is a complete overhaul of the original app in a new language/framework to facilitate future feature updates.
By using this mobile application on ipad, smartphone or iphone, a trader can follow his trading strategies in real time.
The mobile application notifies the trader live as soon as there is a buy or sell order made by its automatic trading strategy.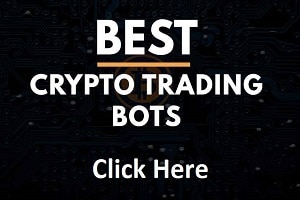 A Wallet function allows the trader to follow all of his portfolios (Kraken, Coinbase, etc.) connected to the Kryll platform in real time.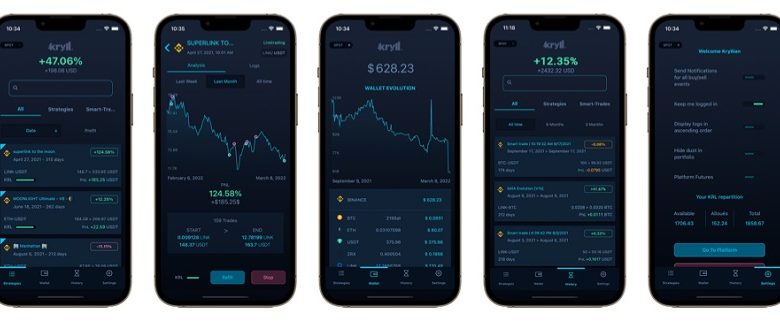 Another important function available on the mobile application, it is possible to check the complete history of the buy and sell orders made by the trading strategies on the account.
Automated trading has been greatly modernized in recent years thanks in particular to the arrival of new players such as Kryll. Easier to access, crypto trading bots and bitcoin robots are now attracting more and more traders or individuals interested in crypto trading.
If you want to know more about Kryll crypto trading bots and Bitcoin robots, you can benefit from 7 dollars offered to new users in order to test the platform for free: click here.
TO READ ALSO: