News
BarnBridge (BOND), Livepeer (LPT) and Quant (QNT) listed on Coinbase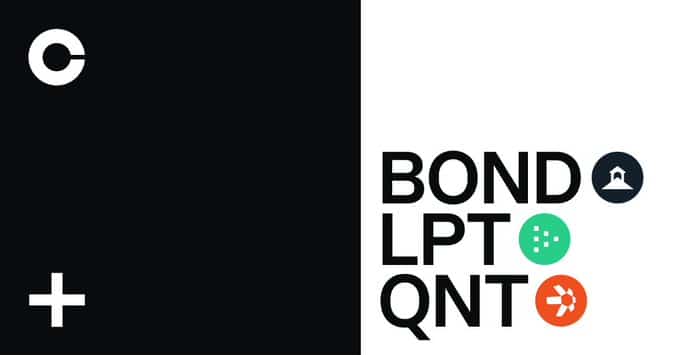 New listings on Coinbase with BarnBridge (BOND), Livepeer (LPT) and Quant (QNT).
These altcoins are available on Coinbase.com and Coinbase Pro, except Quant (QNT) which is not yet listed on Coinbase's mainstream site.
The US crypto exchange reports that BOND, LPT, and QNT are available in jurisdictions supported by Coinbase, except Singapore.
Blockchain projects not necessarily very well known to the general public and which will benefit from the media coverage of these listings.
What are BarnBridge (BOND), Livepeer (LPT) and Quant (QNT)?
BarnBridge (BOND)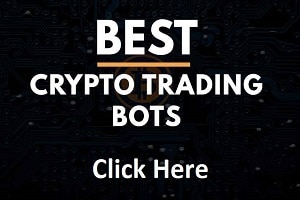 BOND is an Ethereum token that governs BarnBridge, a protocol that allows users to hedge against DeFi return sensitivity and price volatility.
Its first application, SMART Yield, allows users to choose between risk profiles for loans over DeFi protocols such as Aave and Compound.
By using SMART Yield, senior bond investors can receive fixed rates at potentially lower risk while junior bond investors can receive higher rates at higher risk.
Livepeer (LPT)
LPT is an Ethereum token that powers the Livepeer network, a decentralized video streaming platform.
LPT is needed to do the work of transcoding and distributing video over the network while engaging peers to ensure that the network is cost effective and secure.
Quant (QNT)
QNT is an Ethereum token used to power the Overledger brand and its Quant Network enterprise software solutions that aim to connect public blockchains and private networks.
Quant Network allows the creation of mDapps that allow decentralized applications to run on multiple blockchains at the same time.
Coinbase recently listed other cryptos including Shiba Inu (SHIB), Chiliz (CHZ), Keep Network (KEEP) Polkadot (DOT), Dogecoin (DOGE), Solana (SOL).
To trade this tokens, you just need to open a free account on Coinbase: click here.
TO READ ALSO: