Altcoin News
XRP price (Ripple) starts to rise again and exceeds $1.70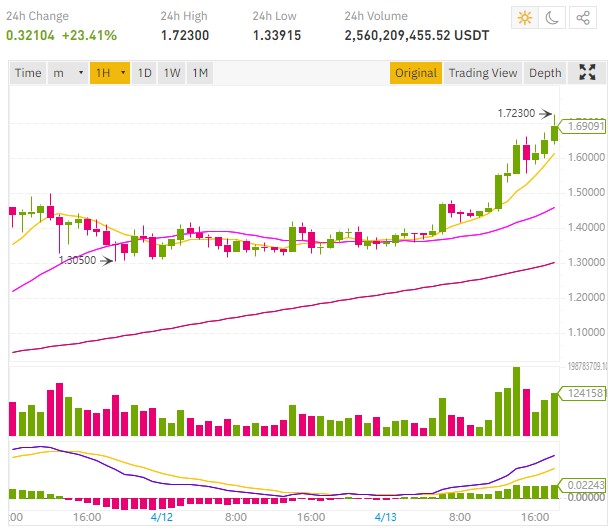 Thanks to positive news, the XRP price (Ripple) recently woke up the other day to once again cross the symbolic $1 mark.
As Ripple CEO Brad Garlinghouse and former CEO Chris Larsen filed two motions to have the US Securities and Exchange Commission lawsuit dismissed, the Ripple XRP price is picking up again and exceeding $1.70 on Binance.
The price of the XRP token has jumped 24% today, with the total market capitalization of the world's 4th largest digital currency surpassing $70 billion for the first time since January 2018.
While there are no indications yet that Ripple's attorneys are close to an agreement with the SEC to end the lawsuit brought by the US administration which considers the XRP token to be a share of the Ripple Labs company, the market now seems optimistic on a favorable outcome for the defense of the crypto startup.
Beyond its ongoing lawsuit, it must be said that business continues for Ripple who continues to sign contracts with banks, it also recently acquired 40% of the cross-border payments company Tranglo.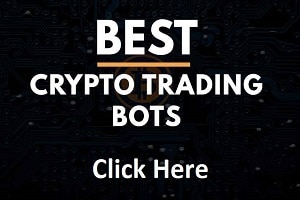 Some crypto exchanges that had delisted the XRP token, such as Lykke or Coingate, have since resumed trading in the controversial token.
In the event of a favorable outcome to the lawsuit against the SEC, the XRP token will be re-listed on major crypto exchanges like Coinbase or Kraken which have stopped XRP trading in the United States.
An XRP price that has a lot to catch up on its highest price reached in early 2018 around 4 dollars.
The price of the XRP token is currently around 1.70 dollar on Binance where you can buy this token: click here and get 20% discount on Binance fees!
TO READ ALSO: