News
Ripple XRP price wakes up and jumps over 70%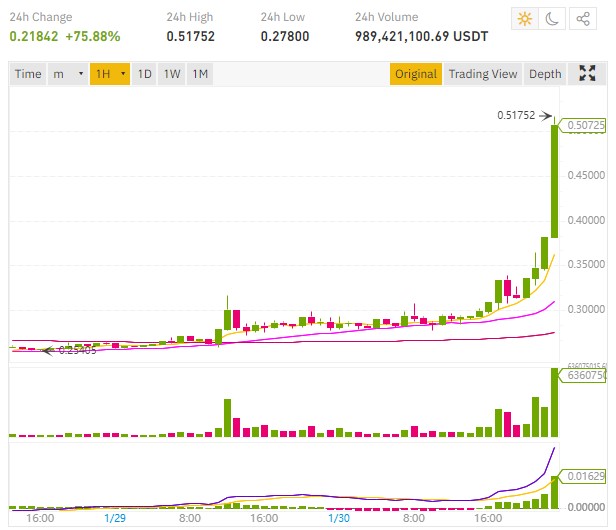 If the lawsuit against the SEC had knocked out the Ripple XRP price, it has just woken up to jump over 70% in minutes on Binance.
An unexpected awakening while the first hearing of the trial has not yet taken place, the company Ripple has however published its official response, highlighting its arguments against the accusations by the SEC which accuses the American crypto startup of having sold XRP tokens illegally.
The SEC considers these XRP tokens to be shares of the Ripple company and not just tokens used for trading funds.
After weeks of penance and range, the XRP price therefore breaks out to the top and reached $0.52 on Binance.
A sudden surge in Ripple price that should give comfort to the many XRP token holders who saw its price collapse following the news of the terrible US SEC lawsuit.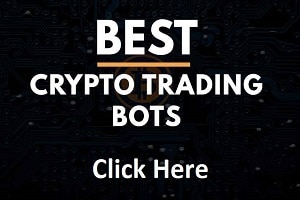 In a bull market where the Bitcoin BTC price has broken price records in recent weeks, but also the Ethereum price as well as the Litecoin price which have returned to the price levels of 2018.
Faced with unexpected legal concerns, the Ripple price had therefore suffered the negative effects of these announcements and had fallen to its lowest levels.
As a reminder, the price of the XRP token surpassed $4 at its highest levels during Bitcoin's last bull run.
Still below 1 dollar, there is therefore some upside before the XRP price returns to prices reached a few years ago.
If the volume is there, the Ripple price could therefore continue to rise higher, the problem being that crypto exchanges like Coinbase have stopped trading the XRP token while waiting to see how this upcoming trial will go.
However, the bulk of XRP trading is done abroad in markets where trading of the Ripple token has not been stopped as in the United States.
It is therefore still possible to buy or sell XRP on Binance in particular, the crypto exchange which has the largest volume of exchange in the world.
The Ripple XRP price is currently around $0.40.
TO READ ALSO: