News
Veritaseum (VERI) sentenced to refund $8 million to its ICO investors

Veritaseum (VERI) sentenced to refund $8 million to its ICO investors.
Veritaseum and its founding CEO, Reggie Middleton, agreed to pay back $8.4 million to ICO investors, ICO considered illegal by the SEC who sued Veritaseum and its CEO.
Like other crypto projects and their ICO, the SEC was suing this crypto project which had its heyday during the last bitcoin bull run.
A VERI token that had reached up to $100 in 2017, the veritaseum price is worth only $17 now.
In an article on bitcoin crypto advice, we talked about the lawsuit launched by the SEC against Veritaseum.
Reggie Middleton, its CEO, had expressed his disagreement, of course, about the charges against Veritaseum and its ICO.
Finally, Veritaseum and its CEO have agreed to pay back millions of dollars to investors as indicated by a court decision in a New York court in the United States.
Reggie Middleton is also liable to a civil fine of one million dollars.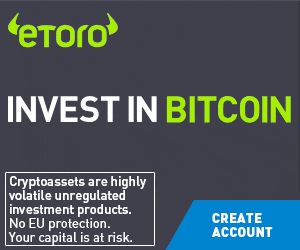 The agreement with the SEC "permanently prohibits" Reggie Middleton and Veritaseum from offering digital securities.
The SEC considered that the Veritaseum ICO was illegal and that investors were victims of fraud by Veritaseum.
An ICO that had not been registered with the relevant US authorities.
Like EOS, which was fined $24 million by the SEC, Veritaseum and its CEO Reggie Middleton did not accept or denied the allegations by the SEC, merely accepting payment of the fine sought by the SEC.
What Judge William F. Kuntz of the East District Court of New York has therefore ordered as detailed in the Financefeeds website.
So another blockchain project is sentenced and fined by the SEC as it was for EOS.
Other crypto projects are being sued by the SEC including Telegram for its GRAM ICO and TON blockchain project.
The SEC's hearing against Telegram is scheduled for February 2020.
It remains to be seen what will become the Veritaseum project which seems rather doomed to disappear permanently.
TO READ ALSO: