Altcoin News
If the Bitcoin price looks bearish, the Uniswap price and the AAVE price are up sharply
As you may have noticed, the crypto market is rather sluggish with a falling Bitcoin BTC price which is also pushing altcoin prices down for many of them.
Ripple XRP price is at its lowest at $0.25!
While many cryptocurrencies are in the red, fortunately there are some surprises and some altcoins that are in the green.
Associated with decentralized finance DeFi, the Uniswap (UNI) price is thus well in the green and shows a current increase of more than 17% on Kraken.
A surprising UNI token that reached a new record price of $15, up more than 60% in one week.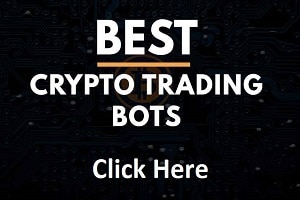 The success of the DeFi sector cannot be denied for this start of the 2021 bull run, the SNX price (Synthetix) is also in the green.
The AAVE price is also surprising and shows an increase of 14% while many altcoins have lost 10 or 20% in recent days!
DeFi tokens that seem to want to go higher despite a BTC price that tilts down and that could correct towards $25,000 if the support of $30,000 does not hold.
The DeFi sector is exploding
The decentralized finance sector DeFi indeed attracts many investors, financing services where it is often necessary to staking tokens, with the effect of making these tokens rarer and increasing their prices on the market.
Decentralized financial loans are attracting more and more people, a market that will therefore continue to grow in the months and years to come.
DeFi tokens that we recommend in our ranking of the best cryptocurrencies to invest in 2021.
DeFi tokens in great shape therefore and which display insolent price increases when we look at the declines of other cryptocurrencies which do not particularly capture the interest of traders and investors at this stage.
The COMP (Compound) token is also on the rise, another important player in this booming decentralized finance.
The eyes are certainly focused on the Bitcoin price which casts doubt on the direction it could take soon, even if some institutional investors continue to buy BTC, this could not be enough to revive the BTC price which could therefore correct more beforehand.
DeFi confirms to be the new trend in the crypto market that attracts new investors in numbers.
TO READ ALSO: