News
Decentralized finance DeFi exceeds $2 billion

If this number remains modest compared to the traditional financial markets, it is double what represented the decentralized finance DeFi in February 2020 when it went over the billion dollar mark in crypto assets.
DeFi and its various loan and credit protocols in cryptocurrencies therefore exceeds now two billion dollars.
As the reference site Defipulse indicates, the total locked value in USD is currently 2.28 billion.
This recent increase is to be attributed to the launch of the staking of the KNC token from Kyber Network on its KyberDAO.
Since February 2020, things have evolved with always new protocols which appear and come to modify the figures of this booming sector.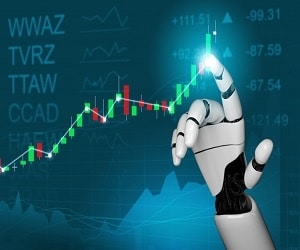 DeFi protocols essentially based on the Ethereum blockchain and which attract investors and traders who engage in yield farming, an activity which aims to optimize its income with the interest rates offered by the various DeFi platforms.
Here is the top 5 current DeFi protocols which concentrate most of the decentralized finance activity:
1 Compound (COMP)
2 Maker (MKR)
3 Syntethix (SNX)
4 Balancer (BAL)
5 Aave (LEND)
Binance just listed the Synthetix protocol SNX token.
The crypto exchange had recently listed the COMP token of the Compound Finance project, which is the current leader in decentralized finance with a 30% share of the DeFi activity.
Some initiatives aim to accelerate the adoption of decentralized finance, by making crypto loans even more accessible as Aave wants to do with its idea of ​​credit delegation.
Decentralized finance in full expansion therefore and which will start to take market shares from centralized finance.
The fact remains that these protocols are still not very accessible to the general public who do not yet understand how it works with various stablecoins that must be bought or converted into other stablecoins according to the DeFi platform that you want to use.
Platforms like instadapp, for example, try to focus on the management of DeFi tokens and loans on a single application.
As with the purchase of Bitcoin or cryptocurrencies, simplicity as well as ease of access and use is the key to adoption by the general public.
The decentralized finance sector is also working to attract institutional investors who can provide investment capital that would allow DeFi to really take off.
TO READ ALSO: