News
The Bitcoin price above $29,000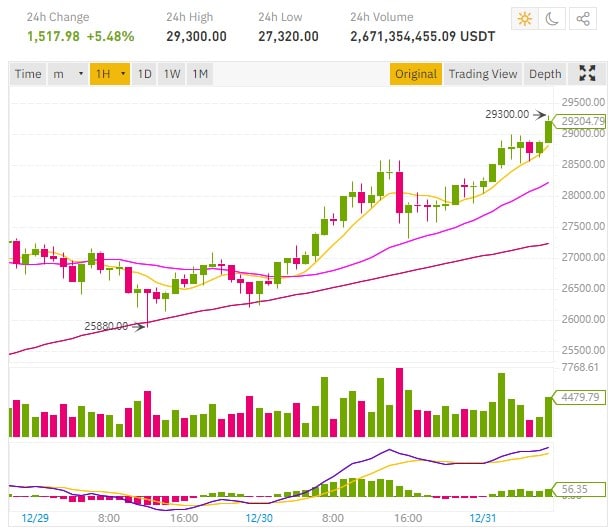 While some did not think the Bitcoin price would reach $20,000 by the end of 2020, the Bitcoin price is already close to $ 30,000!
By passing the 29,000 dollars, the price of Bitcoin therefore continues its upward course, it reached 29,300 dollars on Binance and Kraken.
Institutional investors continue to buy BTC en masse, but individuals have not yet returned in droves to buy bitcoin.
At the speed at which the Bitcoin price rises, the BTC price could very well reach 30,000 dollars before this new year 2021 and end the year 2020 at a surprising price when we know that it was still only at 3800 dollars last March !
A Bitcoin BTC price which should eventually correct in order to absorb this significant price increase but no one knows at what price level the Bitcoin price will decide to take a break.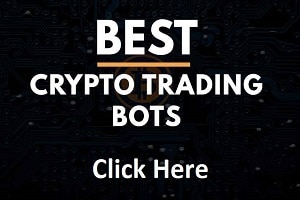 The Ethereum price gently follows BTC in its race, the price of Ethereum sits above $ 750.
Litecoin LTC price remains around 130 dollars.
Ripple XRP price at $0.21, stable following the latest bad news related to the SEC lawsuit against Ripple.
Other cryptocurrencies are more of a spectator as Bitcoin is focusing all the attention of markets and buyers, some altcoins in the green and others are dropping.
Note the Polkadot (DOT) price which recently posted a significant increase in its price which is currently around $7.43.
The DeFi Curve token with a CRV price up 23%.
Uniswap with the UNI price up 12% or Compound, the COMP price up 10%.
For the last day of 2020, all eyes will therefore be on the Bitcoin price to see if it will cross the symbolic $30,000 mark.
A flagship figure that would be a nice New Year's gift for anyone who holds Bitcoin BTC.
Accumulate BTC

with Bitcoin Trading Bots:

Click here

to learn more.
TO READ ALSO: