News
Finally, the Ethereum price above 500 dollars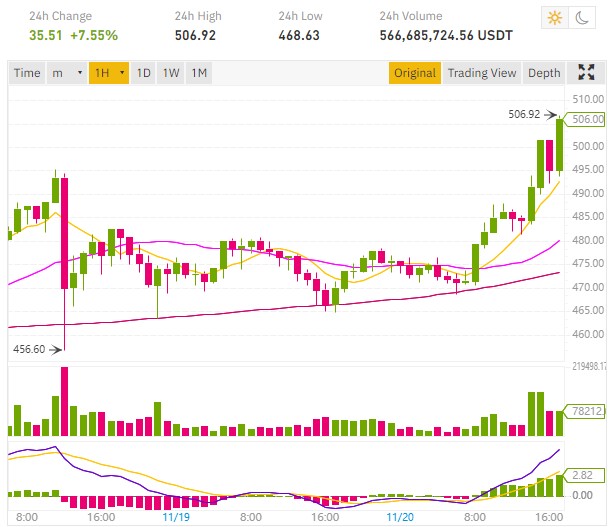 If the Bitcoin price is at the center of all current discussions, the Ethereum price also continues to rise and has finally passed the level of 500 dollars on Kraken.
The rise in the bitcoin BTC price is gradually pushing the crypto market up, with the most important altcoins in the market like Ethereum (ETH) and Litecoin (LTC) first.
Litecoin is also rising significantly and is currently above $80 on Kraken!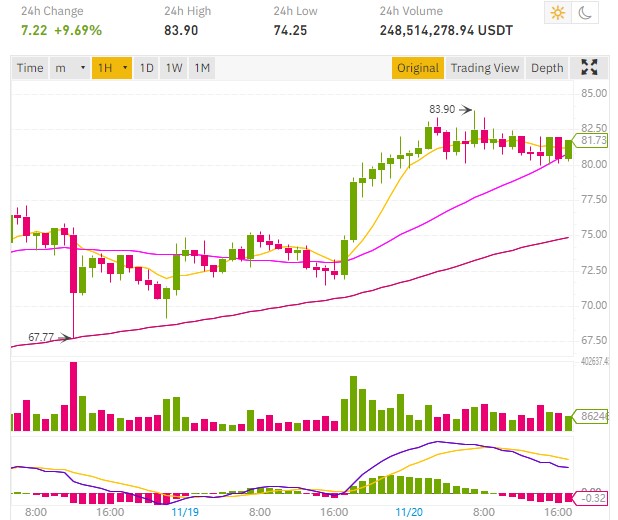 Positive news therefore for holders of ETH or LTC tokens who certainly hope to see the Ethereum price rise soon to its previous high which is around 1500 dollars in January 2018!
The same goes for the Litecoin LTC price which had reached the price of 375 dollars at the end of 2017.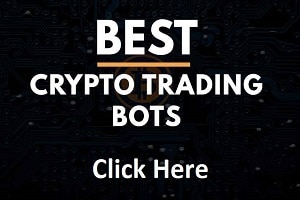 The Bitcoin price is meanwhile very close to its high of 20,000 dollars, a level that may be reached soon if the king Bitcoin manages to maintain its price upwards, we can certainly expect an important correction at any given time.
Corrections that can reach 30% and that could clearly scare newcomers who have been drawn to the sudden rise in the BTC price but are not used to the volatility of Bitcoin price or the rest of altcoins.
Bitcoin which is seeing more and more public and well-known figures praising BTC as a new safe haven or reliable investment asset just like gold.
Positive news which should therefore increase the demand for BTC tokens and drive up the Bitcoin price in the future.
Some altcoins like Ethereum and Litecoin are therefore starting to benefit from this bullish movement in cryptocurrencies.
Even the price of the XRP token is starting to rise again, with a Ripple price currently hovering around $0.30.
The

best crypto trading bots

for automatic trading with BTC, ETH, LTC, XRP:

Click here

to find out more.
The altcoin market is in the green
The rest of the altcoin market is also in the green, many small cryptocurrencies will still have to wait for renewed interest from buyers before they see the price of small altcoins rise significantly.
The Yearn Finance (YFI) price continues to rise and exceeds 28,000 dollars!
The LINK price above 14 dollars.
The Cardano ADA price at $0.11.
BNB price stable at $28.57.
A crypto market which therefore is waiting to see if the Bitcoin price will continue to rise or if it will correct.
A fall in the Bitcoin price which would of course cause the prices of altcoins to fall.
TO READ ALSO: