News
Bitfinex Pay allows businesses to receive payments in Bitcoin, Ethereum and USDT

Bitfinex is known to be the provider of the Tether USDT stablecoin, it is also and above all a crypto exchange that has been around for many years.
It just announced the launch of a new service for businesses, Bitfinex Pay.
Like BitPay or Coinbase Commerce, Bitfinex Pay allows businesses to receive payments in Bitcoin, Ethereum, Tether USDT, and even Lightning Network BTC (LN -BTC).
💰 Bitfinex Pay allows your business to accept payments in crypto!

Add the Bitfinex Pay widget to your website and start accepting crypto payments in: #Bitcoin ($BTC)#Ethereum ($ETH)#Tether tokens ($USDt)

Find out more ⬇️https://t.co/9Amsj6tMyr pic.twitter.com/ErvNoNOg56

— Bitfinex (@bitfinex) March 3, 2021
With this new service, Bitfinex reiterates that it is still present in the market when it comes to cryptocurrency trading activities.
Payments are deposited directly into a merchant's exchange wallet on Bitfinex.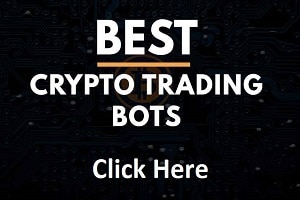 Paolo Ardoino, CTO at Bitfinex, said:
"As a native of the cryptocurrency space, we aim to take on established behemoths in technology and payments, leveraging our knowledge of technology to bring crypto payments into the mainstream.
When it comes to paying in crypto, there is a generational shift in thinking, with the next generation of consumers tuned in to the many new possibilities offered by digital payments.
We are in the age of digital currency and with Bitfinex Pay we have created an intuitive and transparent way for online merchants to receive payments in crypto.
Bitfinex Pay makes it easy for merchants to be equipped to support crypto payments, as more and more consumers feel more comfortable paying for goods and services using digital tokens."
The growing adoption of Bitcoin and altcoins will indeed lead more and more people to want to pay directly with their funds in cryptocurrency or BTC.
Another example is the high demand for Bitcoin debit cards like the Binance Card or the MCO crypto debit card.
Both the general public and professionals no longer want to have to change their cryptos to send them to a traditional bank account so that they can then spend them in shops or on the internet.
Users are asking for solutions that allow them to spend their cryptos directly, without an intermediary.
Over time, the volume of crypto payments will grow and become more and more widespread on websites and among traditional traders.
Bitfinex Pay now offers its solution to businesses in order to gain a foothold in this growing market.
TO READ ALSO: