News
Residents in UK and Europe will be the first to receive the Binance Card
Binance has officially announced that the Binance Card will first be delivered to residents in the European Union and the UK in August 2020.
After buying Swipe, which has a Bitcoin debit card for its customers, Binance only had to produce a crypto debit card for users on its trading platform.
Lucky Binance users in the UK and the European Union will therefore be able to benefit from the Binance Card starting in August 2020.
Just order it on the Binance Card website.
The official announcement from Binance indicates that it will be possible to spend 4 cryptocurrencies to load on this crypto bank card: Bitcoin BTC, BNB, BUSD and SXP the Swipe token.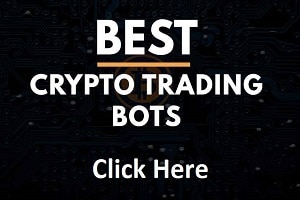 Binance's bitcoin bank card will therefore allow you to make purchases in stores, do online shopping on e-commerce sites or withdraw cash from an ATM all over the world.
The Binance Card will be a Visa debit card which will therefore be accepted worldwide.
Much awaited by Binance users, this bitcoin debit card will therefore allow you to easily spend your BTC or other cryptocurrencies which you can convert to BNB, BUSD in order to be able to use this bitcoin credit card.
Nothing is stated regarding the cashback on the Binance Card.
The Swipe crypto debit card offers 4% cashback in Bitcoin BTC to its users, it is very likely and logical that the Binance Card offers the same advantages.
Binance CEO Changpeng Zhao (CZ) said:
"By providing a tangible way to transact, convert and spend crypto for everyday use, we are continuing our mission to make crypto more accessible to the masses.

Giving users the ability to convert and spend their crypto directly with merchants around the world will make the crypto experience more transparent and workable.

We look forward to making the Binance card available to users in other regions, as well as introducing new features to enhance the Binance card experience through our partnership with Swipe."
The Binance Card will then be offered in other regions of the world such as Asia and the United States.
Bitcoin debit cards are becoming more and more popular, Binance will clearly compete with the MCO crypto debit card, which is available worldwide (Europe, Asia and the United States).
If you want to order a Binance Card: click here.
TO READ ALSO: