News
Kryll crypto trading bots launch the V2 of their copy trading marketplace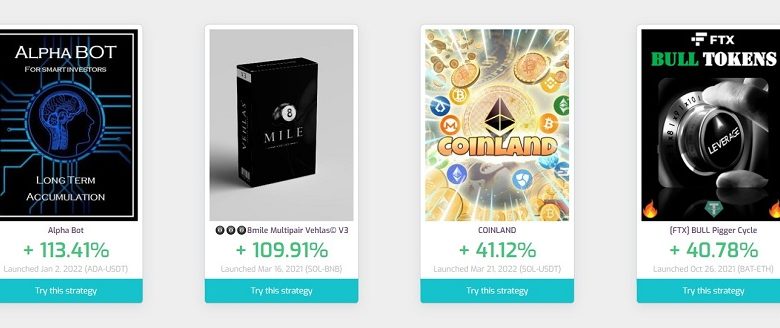 After launching the new version of its mobile application, the leader in crypto trading bots and Bitcoin robots Kryll has just presented V2 of its marketplace focused on copy trading.
An increasingly popular automated crypto trading platform for traders who wish to create their automated trading strategies, Kryll also caters to the general public and people who do not have technical analysis skills by offering a marketplace where it is possible to rent ready-made crypto trading strategies with just a few clicks.
In order to make it easy for users to find the crypto trading strategies they want to use, the Kryll Marketplace highlights the strategies that show the best returns and are actually used daily by the platform's customers.
5 filtering options are available in order to find specific trading strategies, with the possibility for example of seeing in priority the most profitable crypto trading strategies which generate the most profits; or to select the riskiest or conversely the least risky strategies.
Whether trading Bitcoin (BTC), Ethereum (ETH), BNB, Dogecoin (DOGE), Solana (SOL), Cardano (ADA), or other popular cryptocurrencies, everyone can find a suitable trading strategy to its needs and available capital.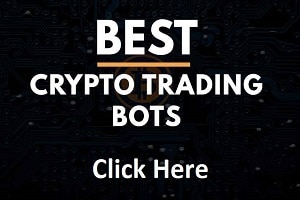 If you want to see the best trading strategies with Bitcoin BTC: click here.
If you want to automatically trade Ripple XRP: click here to see the best strategies.
Best trading strategies with Ethereum ETH: click here.
If you want to see the best trading strategies with other cryptocurrencies like BNB, LINK, ADA, DOT, AVAX, etc …: click here.
Number 1 in our ranking of the best crypto bots 2022, Kryll is compatible with various crypto exchanges such as Binance, Binance US, Binance Futures, Coinbase, Kraken, FTX Exchange, HitBTC, Kucoin, Bittrex, Liquid.
Thematic crypto trading packs: DeFi, Gaming, Metaverse, NFT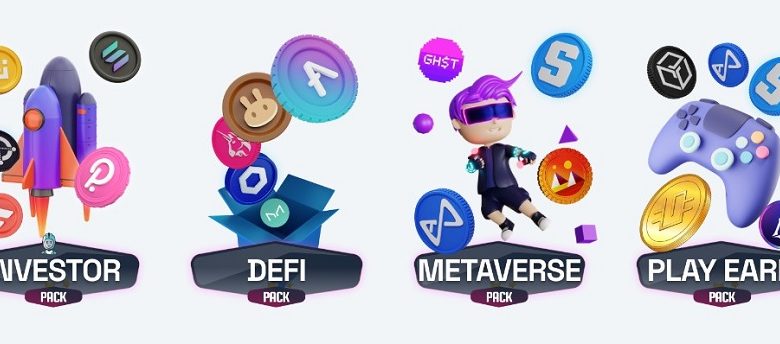 A very interesting novelty now available in the V2 of this Kryll marketplace, crypto trading strategies for rent are available by theme packs (DeFi, NFT, Metaverse, Gaming).
Many traders or individuals are fond of certain blockchain and crypto sectors in particular, whether it is cryptocurrencies linked to DeFi decentralized finance, metaverse virtual worlds, NFTs or Play-To-Earn games, these specialized packs will allow users to diversify their capital in crypto trading strategies that evolve in these specific markets.
Diversifying your capital is indeed essential, both in crypto trading and in traditional assets trading.
The fall of the LUNA price came as a reminder of the importance of diversification in trading as you should not bet all your capital on a single project which may disappear for x reasons.
These thematic crypto trading packs should therefore satisfy people who wish to copy trade cryptocurrencies related to sectors that they particularly like.
The Kryll platform also has the advantage of not charging a fixed subscription, the user only pays when using the automated trading services available in English, French and Spanish.
If you want to know more about crypto  trading bots and Bitcoin Kryll robots, you can benefit from 7 dollars offered to new users in order to test the platform for free: click here.
TO READ ALSO: