Altcoin News
The DOGE price (Dogecoin) is also up sharply and reached $0.12!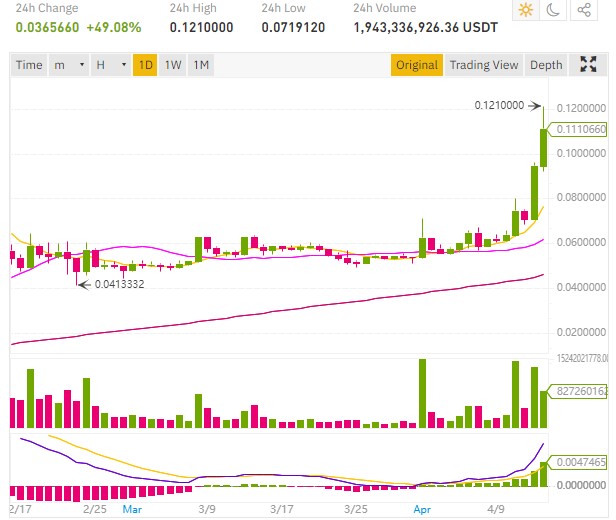 As the XRP price moves closer to $2 or the Bitcoin price moves towards $64,000, the DOGE price (Dogecoin) reached a new ATH and has hit $0.12 on Kraken.
A Dogecoin price up 50% to everyone's surprise, a token which is based mainly on the sympathetic side of its logo depicting a Japanese dog Shiba Inu and which is also the favorite cryptocurrency of Elon Musk the CEO of Tesla.
Elon Musk who also bought DOGE tokens for his son in the prospect that the price of this token will rise sharply in the future.
And that's what's happening right now, despite 129 billion DOGE tokens in circulation, this token manages to rank 13th on Coinmarketcap.
A price increase that delights the Dogecoin Army, this playful token owes its success to the support of certain celebrities such as Elon Musk or the American rapper Snoop Dogg, and to the general public seduced by this token that stands against the mainstream of much more serious blockchain projects.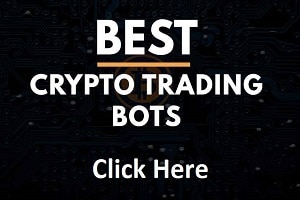 With a bull run set to continue in the coming months, it is difficult to predict how high the DOGE token will go up, many are hoping to see a DOGE price of $1.
Nothing is impossible in cryptos, many tokens and funny projects reach surprising prices, Dogecoin enjoys the support of Elon Musk who does not hesitate to promote his favorite cryptocurrency to millions of fans who follow him on social networks.
With its price continuing to rise sharply, Dogecoin will attract more and more buyers who don't want to miss the Doge train, Elon Musk has vowed to bring Dogecoin to Mars.
An adoption of DOGE that is gaining ground, the cryptocurrency has been added to 1,800 bitcoin ATMs in the United States.
A DOGE price currently around $0.11 on Kraken.
Accumulate Dogecoin tokens with crypto trading bots: click here to find out more.
TO READ ALSO: