With the worldwide success of the cryptocurrency Dogecoin (DOGE), the crypto exchange Coinbase had to list this altcoin in high demand by its customers and which is still not available on its trading platform.
Seeing its customers leaving for competitors like Kraken or Robinhood, Coinbase will therefore add the cryptocurrency Dogecoin (DOGE) in 6 to 8 weeks, said Brian Armstrong, the CEO of Coinbase, in a conference call regarding the company's financial results in the first quarter of 2021.
Better late than never, Coinbase cannot afford to ignore the global success of Dogecoin, which is being promoted by Tesla CEO Elon Musk.
Elon Musk who has just brought down the Bitcoin BTC price by announcing that Tesla no longer accepts payment in Bitcoin for reasons of environmental protection, indicating that BTC mining is too polluting for the planet.
However, he remains a fan of his favorite cryptocurrency, the DOGE, his company SpaceX will even launch a satellite into space which will be called DOGE-1!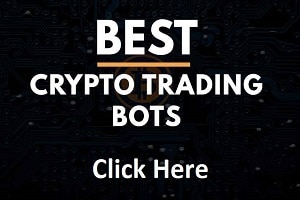 Dogecoin is on everyone's lips and the general public is buying the DOGE token en masse, unavailable on Coinbase until now, so the US crypto exchange is hoping to catch up by listing this cryptocurrency that has become inevitable.
However, one should not expect Coinbase to list the now famous copy of Dogecoin, Shiba Inu (SHIB), which is however enjoying some success on the markets.
Like any listing on Coinbase, expect an impact on the Dogecoin price that could rise when the trading platform officially announces the listing on its site.
A Dogecoin price currently around $0.52 on Kraken.
If you want to buy Dogecoin, you can get it on Kraken or soon on Coinbase.
TO READ ALSO: