News
Swipe launches its LendFi Visa bank card focused on decentralized finance DeFi
Decentralized finance DeFi is in vogue and we are starting to see this term more and more associated with various financial products on the market.
Swipe has just announced the launch in the United States of its LendFi Visa bank card focused on the use of decentralized financing protocols (DeFi).
A booming Bitcoin debit card industry, Swipe which is owned by Binance and is responsible for delivering the new Binance Card from the world's leading crypto exchange.
In partnership with the company Marqueta, Swipe will offer this bank card which will give almost instant access to the loan balances that borrowers establish on the LendFi application.
"LendFi uses Decentralized Financing Protocols (DeFi) to give borrowers instant access to liquidity on over-secured loans while fully controlling the borrowing process.

LendFi is a decentralized lending platform that is digitally connected to the borrower on their mobile device at all times. Our blockchain-based lending system will approve a loan for a user, disburse it to their account, and make it available for spending almost instantly." indicates Swipe's press release on Medium.
Swipe therefore intends to innovate by launching a bank card based on DeFi products which are popping up everywhere and which present themselves as the future of traditional finance.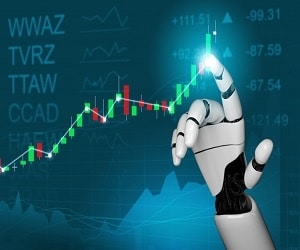 Swipe CEO Joselito Lizarondo said:
"We are thrilled to be working with the innovators at Marqeta who help fuel our Visa LendFi card. Borrowers will have access to an Instant Visa card upon successful verification, which will immediately give them real-time access to their loan balances."
Salman Syed, Vice President of Business Development at Marqeta, said:
"Being able to issue a loan directly to a card, extends our innovations to help remake the lender-borrower relationship, allowing borrowers to access funds almost instantly and give the real-life lender a time-on-time glimpse how the funds are used.

We are excited at Marqeta to power LendFi and see the next generation of loans come to life."
Apple and Google Pay
LendFi users can also get an instant virtual Visa card that can be immediately used on Apple and Google Pay.
Visa LendFi cards will earn up to 4% cash back on spending with this DeFi bank card.
The press release also states that it will be possible to deposit stablecoins on this LendFi card in order to spend them via this crypto debit card.
A new original DeFi-focused bank card, therefore, and which will only target a niche of users familiar with the still complex use of DeFi decentralized finance protocols.
TO READ ALSO: