After many attempts, the Chainlink (LINK) price finally managed to exceed $10 on Binance!
An exceptional performance for the LINK price which was still only at 2 dollars a few months ago and which therefore made an 5x in a very short time.
The LINK cryptocurrency is attracting interest and is one of the flagship blockchain projects in the crypto industry today.
Euphoria and fomo for this crypto token which raises the question of speculation for this token in high demand and which therefore broke the ceiling of 10 dollars/8.45 euros
In particular, Zeus Capital accuses the Chainlink team of artificially pushing up the Link price, but they have not been able to prove their point.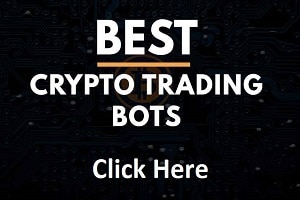 After hitting $10.29, Chainlink's price fell back to stabilize currently just below the symbolic $10 mark.
A crypto market on the rise with the Bitcoin price in the lead which is around $11,860/€ 10,020 and which peaked at $11,909, with the prospect of returning to that level of the $12,000 lost the other day after a sharp drop in the BTC price.
An Ethereum price that still flirts with the 400 dollars/330 euros.
A Ripple XRP price around $0.30/€ 0.26.
LINK token holders are certainly happy to see their favorite crypto pass this symbolic price of 10 dollars.
It remains to be seen if the LINK price will ultimately correct in a significant way after such a performance in terms of price.
A correction which could only be positive after such a rapid increase.
The Bitcoin price seems to be on its way to continue its race towards $12,000, to certainly try to find its last highest price of $14,000 in 2019.
TO READ ALSO: