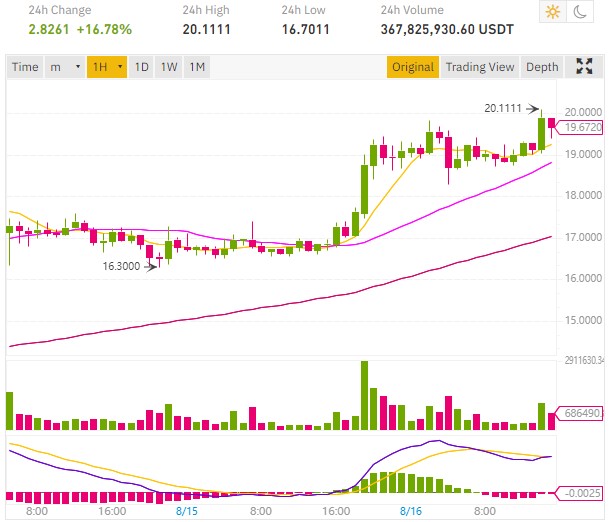 Week after week, the Chainlink (LINK) price continues to break records defying all predictions of technical analysts.
While at $10, many believed that the LINK price had already performed exceptionally well when the Link token price was still only $2 a few months ago, the high of $20 was clearly unpredictable.
The LINK price therefore started to rise again, exceeding 20 dollars on Coinbase and Binance!
If you had bought LINK tokens at two dollars a short time ago, then it is a 9x gain in terms of earnings with this blockchain project which is seeing an impressive success.
Such a rise in the price of the LINK token clearly raises questions, with doubts about whales or institutional investors tempted to raise the price to its highest, even though this project is indeed recognized as a technological success in the blockchain sector.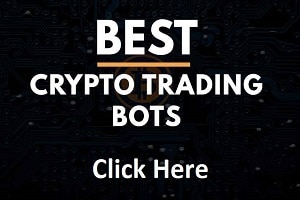 With a bullish crypto market, a Bitcoin price which tries to pass 12 000 dollars, the environment makes that the LINK price could thus continue its race by taking advantage of a growing fomo around this crypto-asset which does not stop any more to go up.
Many traders bet on a correction they thought would come, at $10, 12, 14 but never came through, with a Chainlink price which instead continued its frantic race to new highs.
No one can predict the top of a bullish cryptocurrency, the growing euphoria over the Link price rise is only attracting new investors who are afraid to miss the Chainlink train.
Responsible traders will have taken their profits as the rise goes.
Traders who rely more and more on crypto trading bots to monitor precisely such price movements that can occur during the night in particular.
Like for example this LINK bot which automatically executes the orders of the Goblin Swing strategy and displays gains of 35%.
A Link automated trading strategy proposed by the professional trader Cryptelite and available on the Kryll marketplace.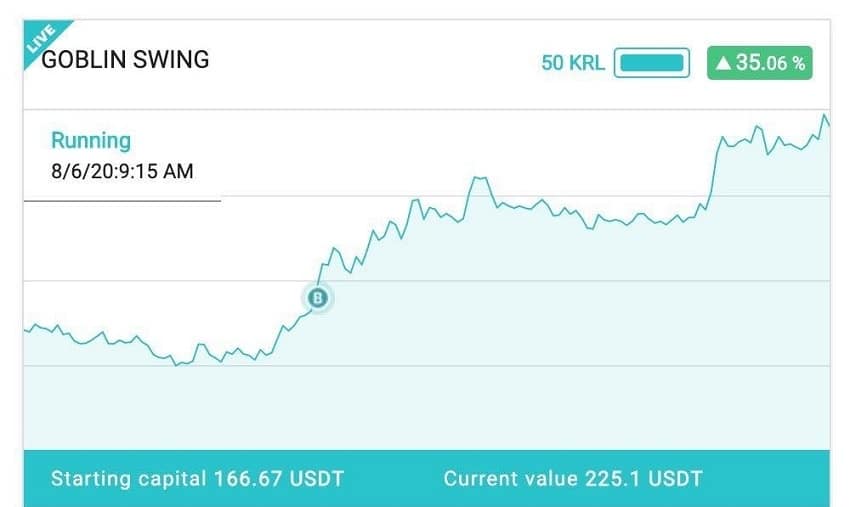 Long-term investors will certainly see Chainlink breaking new price records in Bitcoin's next bull run to come in the coming months.
It remains to be seen where this rise in the LINK price will end, with this symbolic price of 20 dollars it has just crossed.
TO READ ALSO: