Altcoin News
The Chainlink (LINK) price breaks new record at $8.90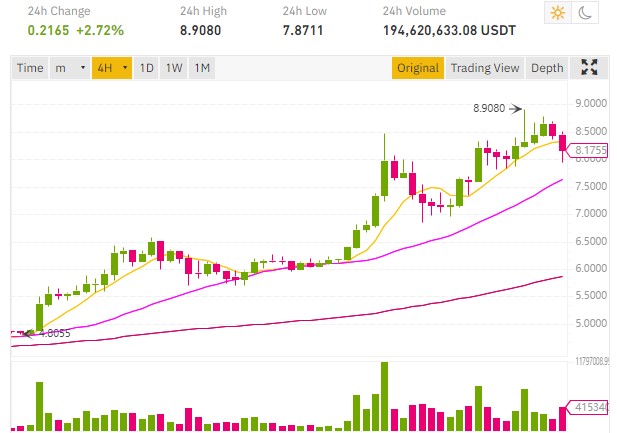 The LINK price does not stop and reached yesterday a new ATH at 8.90 dollars on Binance.
In a previous article, we mentioned its last ATH, the price of LINK had gone over 8 dollars.
If the bitcoin price is rather static these days, the Chainlink price does not know a break and therefore approaches 9 dollars.
An article by Forbes also drew attention to this cryptocurrency, which has been very successful with investors and individuals while the BTC price has stagnated for weeks.
Cryptocurrency prices are calmer after significant increases for some altcoins such as Elrond (ERD), ADA, Tezos XTZ, Vechain (VET), Pillar (PLR).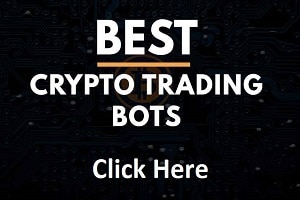 At this speed, the ten dollars are not far for the LINK token, a rise in the chainlink price which attracts even more the attention of traders.
Binance is launching LINK leveraged tokens today.
You can speculate up or down on the LINK price with a leverage up to 3x.
LINKUP allows you to generate leveraged gains when the LINK price goes up.
LINKDOWN allows you to generate leveraged gains when the LINK price drops.
Leveraged tokens that you can trade on the Binance platform or with a crypto trading bot on platforms like Kryll for automatic trading.
New leveraged tokens that could have an impact on the Link price.
Traders are also waiting to see which direction the Bitcoin price will go after this long range period.
If the BTC price were to rise significantly, this would certainly be a catalyst that would cause the Chainlink price to rise further towards the 10 dollars.
TO READ ALSO: