New listing on Binance crypto exchange, the Nervos Network (CKB) blockchain project is listed on January 26, 2020 at 12:00 PM (UTC).
The trading pairs are CKB/BTC, CKB/BUSD and CKB/USDT.
CKB deposits are open on Binance, expect the CKB price to rise when CKB cryptocurrency trading is activated.
A project clearly little known and which will benefit from this publicity by being listed on this very popular crypto exchange in the world and which indeed offers a large choice of altcoins for trading.
CKB holders who bought it at its lowest or during its ICO should therefore benefit from an increase in the price of the token which they can resell in order to make some profit.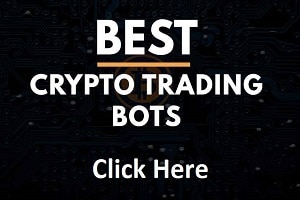 What is Nervos Network (CKB)?
Nervos Network is an open source public blockchain ecosystem and collection of protocols, with the Nervos Common Knowledge Base (CKB) as the Layer 1, Proof of Work (POW) public blockchain protocol of the Nervos Network.
The CKB token is the native network token and represents the right to occupy storage on the network.
CKB is also used as payment for bulk rewards, transaction fees, and governance in the Nervos DAO.
In order to compete with blockchains like Ethereum, CKB has learned from ETH and BTC to activate the fundamental value proposition of public layer 1 blockchains with lasting security.
Its business model charges developers for on-chain storage via the CKB token.
The value of CKB is therefore expected to increase as the storage of assets increases, as well as the security of the network.
Nervos Network founder Kevin Wang describes it as a virtuous cycle in a video available on Youtube.
This listing on Binance should therefore give greater visibility to this blockchain project and attract new investors for its CKB token.
The CKB price is currently up around 0.0076 dollar.
TO READ ALSO: