Altcoin News
The GRT price (The Graph) keeps going up since its listing on Coinbase & Kraken, is this the new Link?
Blockchain project still unknown to many people and traders a few days ago, the GRT cryptocurrency, from the crypto project The Graph, surprises everyone with its price which keeps going up.
Many crypto exchanges like Coinbase, Binance, Kraken or Kucoin have listed this promising new GRT token which seems to keep all of its promises so far.
After starting at 0.03 dollars on December 18, the GRT price rose to $0.78 this Sunday, December 20, 2020 on Kraken!
A GRT price which could thus continue its course higher thanks to a bullish crypto market, the trading volumes are very important on the various crypto exchanges that have listed this new token.
Mentioned as the new LINK, from the well-known crypto project Chainlink, the blockchain project The Graph is a kind of Google for blockchains.
GRT is an Ethereum token (ERC-20) that operates within the blockchain network The Graph and has real utility in its ecosystem.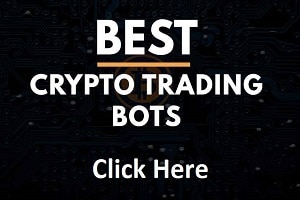 For example, The Graph platform can be used to easily find all Ethereum data through simple queries.
This rapid increase in the GRT price is therefore a reminder of the enthusiasm there was for the Chainlink project and the price of its LINK token which reached 20 dollars this year.
Some analysts see the same enthusiasm emerging for the blockchain project The Graph and its GRT token which will clearly benefit from the current uptrend in the crypto market led by the rise in the Bitcoin price which continues to break records.
The price of Bitcoin has indeed reached 24,295 dollars yesterday on Kraken.
The GRT price is currently around $0.72 on Coinbase and Binance.
TO READ ALSO: