Exchange News
The Bitgo platform now offers staking for cryptocurrencies like Dash or Algo

The Bitgo platform now offers staking for cryptocurrencies like Dash or Algo.
Bitgo specializes in secure storage of cryptocurrencies, the platform hosts around 200 different cryptocurrencies.
In a statement on its website, Bitgo announces the offer of staking, Bitgo Staking, a token holder gets paid for holding tokens on its platform.
See our crypto dictionary for a precise definition of the term staking.
The news about staking on Bitgo says this:
The benefits of BitGo.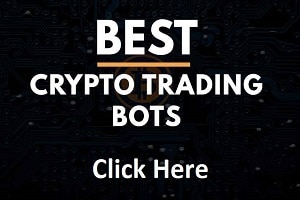 Rate of return from 7% to 13%.*
Best-in-class security architecture: each node runs on its own virtual machine so one client's node can not access either other nodes or any infrastructure.
Multi-signature technology: the industry standard for institutional investors.
No client keys go online: seamless integration with BitGo Custody keeps assets in cold storage.
Choice of staking providers: delegate staking to BitGo Trust or use the staking provider of your choice.
Insurance: custodial assets are insured for up to $100 million.
*The rate of return may vary.
Bitgo is therefore playing the card of security and insurance by guaranteeing the crypto funds stored on its staking platform with insurance of 100 million dollars.
Its rates of return for the staking of crypto currencies from 7 to 13% are very attractive!
The Proof of Stake (POS) is gaining ground over Proof of Work (POW) validation, while a number of new protocols are moving to the POS model such as Ethereum.
Unlike PoW, PoS do not need huge amounts of committed mining energy and the ability of PoS coins and tokens to generate passive income makes them attractive to investors.
It is certain that staking has become very popular, Binance recently launched its staking platform.
Coinbase has just announced that it will offer staking interest for the USDC token with a return of 1.25%…
Slow start in staking for Coinbase as with this rather weak rate of return, it is not likely to attract a lot of people compared to what offer Binance or Bitgo here with 7 to 13%!
Nexo is also known for its cryptocurrency staking offer.
Bitgo plans to add more coins to the list of tokens that can benefit from the staking service.
Token staking is a solution for passive income because you just need to have a stock of tokens and leave them on a platform that offers staking or sometimes just on your crypto wallet.
TO READ ALSO: