News
SNICKERS chocolate bars surf the Dogecoin wave (DOGE)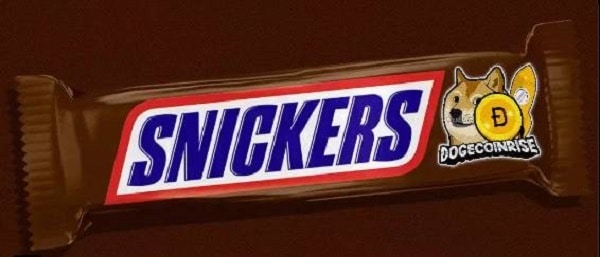 The success of the Dogecoin cryptocurrency (DOGE) has been noticed and some brands like SNICKERS are trying to ride this euphoric wave that has teleported the Dogecoin price to the top 5 of the Coinmarketcap!
SNICKERS chocolate bars have published a Snickers packaging featuring the famous altcoin logo (Dogecoinrise), a tweet that evokes Doge Day.
This is just an illustration, the famous candy brand has no plans to market this packaging.
"Guess what day is it? #DogeDay. Tomorrow? #DogeDay420 (not an actual Snickers pack, just a cool #doge gif)"
Guess what day it is? #DogeDay. Tomorrow? #DogeDay420 😎 (not an actual Snickers pack, just a cool #doge gif) pic.twitter.com/9GAeFsRJU9

— SNICKERS (@SNICKERS) April 19, 2021
With the success of the friendly dog ​​logo crypto, Snickers' marketing team seized the opportunity to grab the attention of the general public by using this increasingly popular cryptocurrency around the world, thanks to media support from Elon Musk, CEO of Tesla.
A smart idea since the media but especially the general public and Dogecoin fans are retweeting the playful GIF launched by SNICKERS.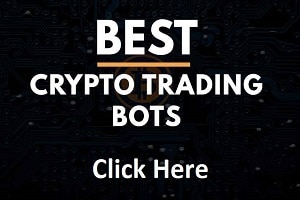 Milky Way also participated by congratulating the Dogecoin army #DOGEARMY.
CONGRATS TO THE #DOGEARMY FOR MAKING #DogeDay TREND. @DogecoinRise to the Milky Way not just the 🌕!

— MILKY WAY (@milkyway) April 19, 2021
A Dogecoin price that is resisting the drop of the crypto market
While the correction in the Bitcoin BTC price has driven the entire crypto market down, the Dogecoin price (DOGE) is holding up against all odds.
The DOGE price even peaked yesterday at $0.43 on Kucoin as altcoin prices were rather in the red.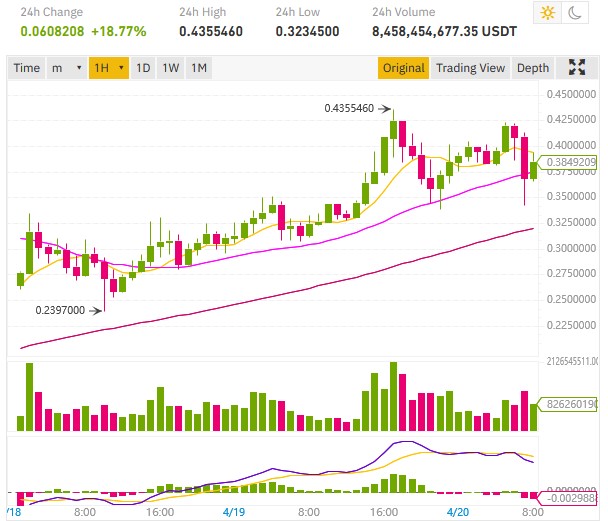 Dogecoin reached the top 5 of the Coinmarketcap ranking to everyone's surprise, just behind the XRP price.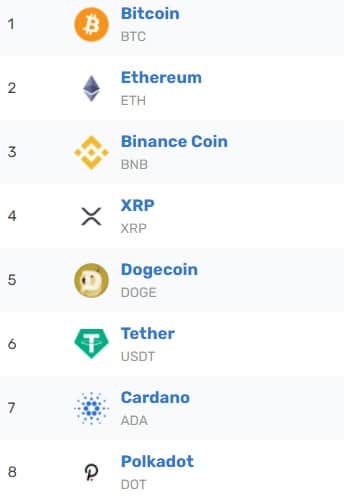 However, such a rise in the Dogecoin price could lead to a correction in order to digest this meteoric increase in a few days.
Thanks to this Bitcoin bull run, altcoin prices have risen sharply in recent months, many retail investors rely on Elon Musk's tweets in the hope that the DOGE price will reach the symbolic price of $1.
An euphoria for Dogecoin which therefore does not weaken and which explains its resistance to the current drop in the BTC price.
The use of Dogecoin by brands like Snickers only reinforces the growing popularity of this altcoin which is attracting ever more buyers who don't want to miss the DOGE train.
Accumulate Dogecoin tokens with crypto trading bots: click here to find out more.
TO READ ALSO: