Blockchain News
Safex launches its decentralized e-commerce platform on the blockchain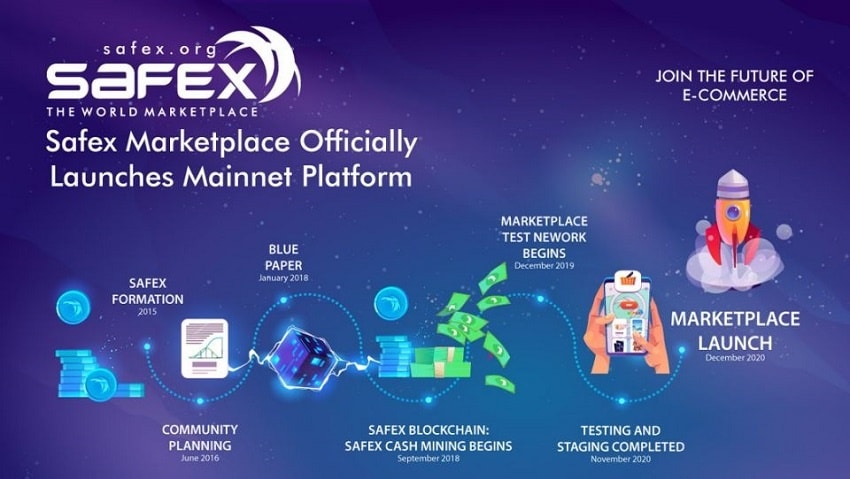 Some may remember Safex, a blockchain project that had an ICO in 2015 and has just finally launched its decentralized e-commerce platform on its own blockchain.
The official launch of the network took place after the validation of block 605700 on Thursday, December 24, 2020, says the press release from Safex.
The e-commerce platform allows users to create accounts, generate online stores in order to sell their products worldwide, without geographic restriction.
Transactions are made in cryptocurrency.
An Amazon-type platform but based on blockchain technology and powered by the Safex Cash (SFX) crypto token which allows products to be bought or sold on this marketplace which favors the confidentiality of transactions and users.
Indeed, a particularity of Safex, its Safex Cash (SFX) token is a fork of Monero (XMR), that is to say that it has the same functionalities as an anonymous cryptocurrency, transactions remain confidential and untraceable.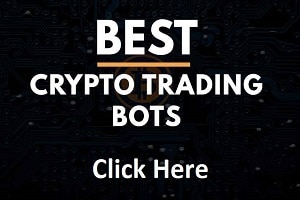 Like Bitcoin BTC, Safex Cash is a cryptocurrency that can be mined with a computer or professional crypto mining equipment, more info on their site Safex.org/mining.
Safex also includes another token, Safex Token (SFT), the token that was sold during the ICO and which generates passive income thanks to a percentage of sales made on the e-commerce platform which is donated to the holders of the SFT token.
Safex pays 5% of sales generated to SFT token holders.
A decentralized and participatory ecosystem in the sense that people who own SFT tokens are rewarded for their participation in staking via a percentage on the activity of the Safex marketplace.
A future competitor of Amazon and Alibaba?
This is clearly the goal of Safex, which highlights its strengths against the e-commerce giants Amazon, Alibaba, Ebay, Lazada, …
First of all, the confidentiality of information concerning sellers and buyers on the Safex platform:
Unlike Amazon, which collects personal information from buyers and sellers, Safex does not collect any personal information because everything is done through blockchain technology, purchases and sales are made in anonymous Safex Cash (SFX) tokens.
Product deliveries are managed between sellers and buyers, Safex does not collect any information on buyers (name, email addresses, postal address, etc.).
A definite plus if you look at recent data thefts at Ledger or other e-commerce platforms that have leaked the personal data of users who are now victims of phishing attacks.
The founder of Safex, Daniel Dabek, said on this subject:
"The launch of a decentralized marketplace is truly a watershed moment not just for our team, but for ecommerce in general.

This year, we have seen power consolidate into the hands of centralized, data-leaking ecommerce giants, but these platforms aren't the only game in town.

With Safex, we're ushering in an era of censorship-proof, pro-privacy commerce, where small sellers can reach new audiences and be amply rewarded in cryptocurrency, and where incentives are aligned between merchants and the larger community."
Affordable fees for sellers
This is the other point on which Safex wants to stand out against giants like Amazon or PayPal, the exorbitant fees charged by e-commerce players who dominate the market and impose excessive fees.
The Safex e-commerce platform only charges a 5% fee on sales.
Lower transaction fees than what is practiced on large online commerce platforms, cryptocurrency transactions eliminate the problems associated with bank card transactions that can be declined.
A reduction in intermediaries which makes it possible to offer reasonable transaction fees for sellers and buyers.
"No more exorbitant fees to list products, no more surrendering your data for centralized platforms to use to their advantage.

With features like minimal friction to purchase products, instant funds in merchant accounts after a sale, and shorter wait times for restocking of goods Safex provides a fairer alternative for sellers and buyers alike at listing fees as low as a fraction of a cent.", said the founder of Safex.
With the launch of its decentralized electronic commerce platform, Safex therefore hopes to attract merchants who are exasperated by the fees charged by the players who dominate this industry.
Towards a decentralized web, the future of e-commerce may belong to this new type of online commerce platform which will have to get sellers and buyers to use cryptocurrencies.
In return, users will no longer have their personal information collected and used for commercial purposes, as is the case with Amazon or other well-known companies in this industry.
And above all more affordable fees for sellers who will see their income increase.
To learn more, you can visit Safex.org website.
TO READ ALSO: