News
Soon Bitcoin payment on Ebay? The company indicates that it is looking at payment in cryptocurrency

In an interview on CNBC, Jamie Iannone, CEO of eBay (NASDAQ: EBAY), said the company is looking at new payment options including cryptocurrency.
As eBay's CEO points out in the video, there are constantly new trends on its marketplace, so new payment options are incorporated when there is demand from users.
Jamie Iannone evokes Google Pay and Apple Pay which have been integrated as payment solutions on eBay, payment in crypto is more and more popular and could therefore appear on the site in the future.
In 2019, there had already been rumors of integration of cryptocurrency payment on eBay, mere rumors because no crypto payment had been integrated by the ecommerce giant.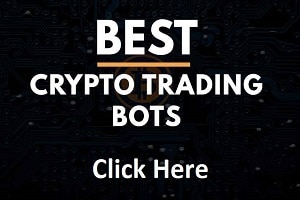 In this interview, the CEO of eBay also talks about NFT, a rapidly developing sector whose site would like to have its share of the pie.
eBay would like to facilitate sales of NFT on its platform and thus ride the wave of NFT which now affects many industries, whether it is art with the sale of digital works of art, music or movies.
The development of the blockchain and crypto sector is too important for a company like eBay not to take an interest in it, at the risk of being overtaken by newcomers.
The startup Safex has just launched its marketplace TheWorldMarketplace, it hopes to find a place in this sector thanks to its marketplace which operates on its own blockchain and with its anonymous cryptocurrency Safex Cash.
As PayPal (former eBay subsidiary) did, it is clearly to be expected that e-commerce giants like eBay, Google or Amazon will integrate payment in cryptocurrency very soon so as not to miss the train of crypto innovation.
TO READ ALSO: