Altcoin News
Omisego denies the alleged sale of the crypto project to a Thai company

Omisego denies the alleged sale of the crypto project to a Thai company.
Omise and its investors denied The Block's report that the payment chain was bought by the CP group, a Thai conglomerate, for 150 million Dollars!
"We want to confirm that this information is false.
We contacted The Block to rectify the article and take all necessary steps," revealed Omise via its official Twitter account.
For his part, Willson Cuaca, managing partner of East Ventures – one of Omise's main investors since 2014 – assured that there was no activity around the company.
"The CP company never contacted us about this deal," said Sam Tanskul, CEO of Krungsri Finnovate, another lead investor in the startup behind Omisego.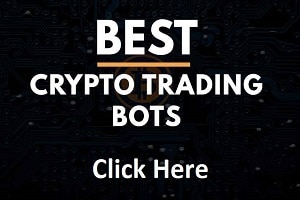 Omise is one of the most prominent blockchain companies in Asia, which has raised more than $45 million in several investment rounds and an initial chip offer (ICO).
However, The Block has stated that it does not intend to withdraw the article.
Mike Dudas, founder and CEO of the company, tweeted: "We remain firm in our report, especially when many independent sources confirm this information."
For his part, Frank Chaparro, the journalist who wrote the article, said that Omise "had weeks to confirm the report," also claiming he made numerous attempts to contact several people in the startup and verified additional sources. before publishing the article.
For those who are unfamiliar with the company, Omise is in charge of providing digital payments including an e-wallet for cross-border sending of funds.
A sort of Asian Paypal that already has hundreds of employees and works on various projects including Omisego.
In addition, it is responsible for the OmiseGo (OMG) cryptocurrency project, which operates on a blockchain network that allows users to transfer money between countries without the need for a bank account or high fees for each transaction.
The doubt therefore persists on the veracity of the information contained in the article of The Block, if it turns out to be true, it would show a lack of seriousness on the part of the company Omise which denies everything…
In April 2019, the Omisego token (OMG) is not worth much, around $1.50.
Many doubts about the implementation of the Omisego crypto project which is slow to show results.
The future will tell if it was worth buying Omisego tokens that are no longer worth much or if the project will not succeed.
TO READ ALSO: