News
SYNQA, parent company of OMG Network (Omisego), has just raised $80 million

SYNQA, formerly Omise Holdings, which is notably the parent company of OMG Network (Omisego) blockchain project, has just announced an $80 million fundraising round.
Based in Thailand, Synqa includes a payment solution like Paypal (Omise) and the well-known crypto project OMG Network.
Omisego (OMG) recently changed its name to OMG Network when their mainnet was launched.
Synqa and its CEO Jun Hasegawa therefore announce a substantial Series C fundraising of $80 million from various investors like Siam Commercial Bank SCB 10X Co., Ltd., (SCB 10X), Asia-based venture capital group  SPARX Group Co., Ltd. (through Mirai Creation Fund II).
Among the investors in this $80 million fundraising , Toyota Toyota Financial Services Corporation (TFS), Sumitomo Mitsui Banking Corporation (SMBC), SMBC Venture Capital (SMBCVC), Aioi Nissay Dowa Insurance Corporation (ADI) and other investors.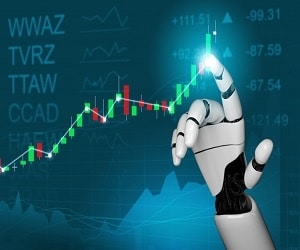 These funds should allow Synqa to continue the development of its crypto products and payment solutions already available in Asia, Omise, already in place since 2013.
Jun Hasegawa, founder and CEO of SYNQA, said:
"I am very pleased to announce this funding round and new partnerships. Despite these difficult times, I see many opportunities to accelerate digital payments and digital transformation for businesses.

This funding will accelerate the development of quality products and services by our subsidiaries in order to better connect people, businesses and society. I firmly believe that technology and innovation are essential to build a more accessible financial infrastructure."
Among the investors in this $ 80 million fundraiser, Dr. Arak Sutivong, CEO of SCB 10X, says:
"We are delighted to participate in this investment cycle and to partner with SYNQA. This strategic partnership further strengthens the relationship between our two organizations. We believe together we will deliver innovations and new services to help businesses transform and thrive in the digital future."
Synqa therefore consolidates its financial situation and gives itself the means to continue the development of OMG Network and its payment solutions well established in Asia.
The Omisego ICO had already raised $25 million in 2017, so we exceed $100 million in raised funds!
An OMG price currently around $1.46 and which was worth $25 at its highest in 2018.
TO READ ALSO: