Bitcoin News
Joe Biden elected new president of the United States, Bitcoin price drops by $1,000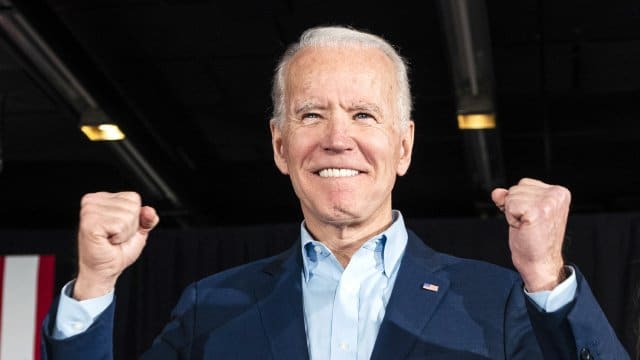 End of the suspense, Joe Biden will be the 46th President of the United States, to the detriment of Donald Trump who continues to proclaim his victory and cry fraud.
Biden will have a female vice president, Kamala Harris.
It was the state of Pennsylvania that gave victory to the Democratic candidate who served as Barack Obama's vice president for eight years before Donald Trump was elected.
Joe Biden was also born in Pennsylvania, so it is his native state that gives him a sufficient lead in votes to win this 2020 US presidential election, against the backdrop of the Coronavirus/Covid19 crisis.
Joe Biden is smiling, Donald Trump is mad with rage
The contrast is stark between the two contenders for the White House, if Joe Biden wants to bring together and unify the American people, Donald Trump continues to say he won despite the results.
I WON THIS ELECTION, BY A LOT!

— Donald J. Trump (@realDonaldTrump) November 7, 2020
A Joe Biden who will certainly try to make people forget a bitter Donald Trump who intends to go to court in order to win his case regarding the fraud he continues to invoke in his messages on Twitter.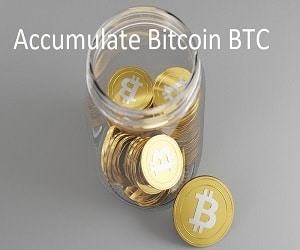 "I pledge to be a President who seeks not to divide, but to unify."
I pledge to be a President who seeks not to divide, but to unify.

Who doesn't see Red and Blue states, but a United States.

And who will work with all my heart to win the confidence of the whole people.

— Joe Biden (@JoeBiden) November 8, 2020
Bitcoin price drops following announcement of Joe Biden's victory
Bad surprise yesterday, the Bitcoin BTC price fell by $1,000 following the announcement of Joe Biden's victory over Donald Trump.
Above $15,000 before the announcement that Joe Biden won this election, BTC price hit $14,344 on Kraken!
A Bitcoin price that has recovered and is currently around $15,000.
Automate your BTC trading with the

best Bitcoin trading bots

:

Click here

to find out more.
Altcoins follow BTC in its fall
As is customary, altcoins could only follow the fall in Bitcoin's price as the alternative cryptocurrency market was picking up again.
Ethereum price is currently at $436 versus $468 before BTC fell.
Litecoin LTC has dropped back below $60.
Ripple XRP price at $0.25.
LINK price is under $12.
Tezos XTZ price drops back to $2.
Cardano ADA Price increased from $0.11 to $0.10.
The announcement passed, the crypto market should certainly pick up again because of the many recent positive news around Bitcoin such as the Paypal news in particular.
There remains uncertainty around the economy, with a Coronavirus/Covid19 crisis resuming in many countries as well as the United States breaking records for new infections.
Bitcoin and Joe Biden
As we saw in a previous article, Joe Biden seems to be the best candidate for Bitcoin and cryptocurrencies.
Donald Trump has said in the past that he doesn't particularly like Bitcoin, in 2018 he asked Treasury Secretary Steven Mnuchin to go after Bitcoin.
Despite this Bitcoin price dump, BTC and cryptocurrencies are sure to benefit from Joe Biden's presidential tenure, with an administration that may be more supportive of the development and adoption of crypto in society.
Barry Silbert, CEO of Grayscale, a company that manage billions of dollars in Bitcoin and Ethereum, rightly pointed out on Twitter that Joe Biden could appoint "pro" crypto people around him, which would therefore be beneficial for cryptocurrencies in the world. future.
This is good for cryptohttps://t.co/udkJjqWTfk

— Barry Silbert (@BarrySilbert) November 6, 2020
We will therefore have to wait for Joe Biden to take concrete office in 2021 and the accusations of fraud raised by Donald Trump to be clarified by American justice.
TO READ ALSO: