Interviews
Interview with Paul Collorafi, CMO at Kryll, the automated crypto trading platform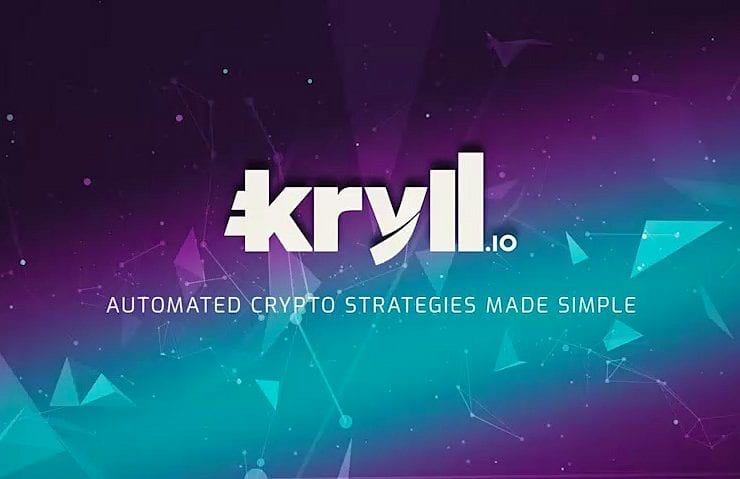 From the initial idea that gave birth to the automated crypto trading platform Kryll to the next steps in 2020, Paul tells us about the challenges encountered in creating this ambitious crypto project.
He also gives us interesting figures on the activity of the platform since its launch, the advantages of using an automated crypto trading platform, whether you are a professional trader or a beginner trader in cryptocurrencies.
Through his experience in launching such a project, he also gives his advice to an entrepreneur who would like to create his startup in the crypto and blockchain sector.
How was Kryll born, who are the founders and how many people are on the team today?
A little before the Bull Run of 2017, we were every day on a Telegram group trying to catch the crypto pumps.
When a crypto had just been listed on an exchange, when the Chinese market woke up, when news on the progress of a project appeared on Twitter, each info had to be followed in order to be able to place its orders in order to make some benefits.
Having to place orders manually became tedious, (sometimes at 4am, this will bring memories to some…), most part of the team is specialized in the development of software and games, we thought that developing a tool that would automate all these tedious processes and visually became essential.
Kryll was born.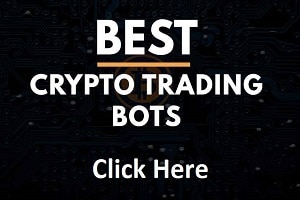 After bringing together some of the driving forces in the art of programming and communication, we launched an ICO (Initial Coin Offering) which enabled us to finance the project.
The Kryll adventure started in early 2018.
We are now 5 full-time people on the project and 3 people who help us regularly for specific tasks.
In a simple way, can you explain what Kryll offers and who its services are for?
Kryll is an automated trading platform for cryptocurrencies.
With Kryll, you will be able to easily automate your buy and sell orders.
The visual editor that constitutes the heart of Kryll allows you to create simple strategies such as a buy order followed by a sell order with gains (Stop-Loss, Take-profit) but also very complex strategies with technical indicators (RSI, MACD, ICHIMOKU, MMA, etc…).
Kryll is also a market place where you can rent community-created strategies.
This does not require specific skills and allows any new user to quickly immerse themselves in the world of trading.
Kryll is therefore aimed at both beginners and professional traders.
In automated crypto trading, does Bitcoin represent the most important part of trading strategies on Kryll?
Indeed, the BTC-USDT pair is the most traded (see link to infographic, available during January) on our platform.
BTC is undoubtedly the most used asset and one that traders most like to speculate on.
However, many altcoins are traded because of their tendency to be subject to large price variations.
Is the Kryll automated crypto trading platform suitable for someone just starting out or who has no knowledge in trading?
Kryll was designed in part for this.
Starting from the idea that a good translator is not necessarily a good programmer, we have developed a visual editor where it is enough to link blocks together to create conditions and actions.
This editor also has more sophisticated technical indicators for the pros or when the trader has acquired the basics.
The Kryll MarketPlace is also there for users who are new to trading and who do not necessarily want to create a strategy.
From this marketplace, you can install proven strategies made available by the community and launch them without special knowledge, the authors of the strategies are generally available on Telegram to help you in case any questions, don't hesitate to contact them.
For an experienced trader, what are the advantages of using an automated crypto trading platform like Kryll?
As said above, a good trader is not necessarily a good programmer, current trading tools often use their own language to code conditions.
You must first learn this language before you can use the tool, which is a huge step to take, more these tools are usually installed on servers or on your computer, therefore requiring that the machine is turned on and connected permanently online.
At Kryll, we have developed a visual editor that simply allows you to build strategies by connecting conditional blocks to each other, much like a LEGO.
In addition, everything happens in the cloud, you don't have to worry about the availability of your tool.
Kryll also has notification systems, which experienced traders generally appreciate, so they can be notified at any time by email or mobile application of a state of the strategy and of a possible decision to be taken.
The price is also to be taken into account, where other platforms offer subscriptions often at several hundreds of dollars/month, Kryll a pay-per-use system, drastically lowering the costs (see below).
What are your strengths compared to the competition?
First of all flexibility, Kryll adapts as well to an experienced trader as to a beginner thanks to the visual editor WYSIWYT (What You See Is What You Trade).
The MarketPlace gives you access to hundreds of strategies.
The price, at Kryll, you pay only when you use it, 0.03% of the capital per day, ex: for a capital of $200, if you let your strategy run for a full month without stopping it you will only pay $2.
This rate can be further reduced thanks to the holding program (https://kryll.io/#pricing).
Availability, Kryll is available 24/7 thanks to the Cloud, no software to install and no computer to leave on all the time.
An active community FR, EN, ES, strong point of any product, the community will help you progress and quickly understand the tricks of trading on the platform.
Kryll started in early 2018, are you satisfied with the results and can you give us some figures?
We are very satisfied with the results obtained in such a short time.
Kryll has established itself in just under 2 years as the ultimate automated crypto trading tool.
This is the result of much effort.
Since the public launch of the platform in January 2019, more than:
– $55,000,000 in volume was traded on the platform.
– 15,000 registered users.
– 1,300,000 backtests carried out.
– 50,000 strategies created.
What challenges and difficulties did you face in launching the kryll automated trading platform?
There are 2 types of challenges that we had to face for the launch of the Kryll platform.
First of all, you have to know that the world of crypto is very new and that things are moving very quickly, and that institutions are not prepared for such an upheaval.
On the business side:
– Cash-Out has been quite problematic with banks, fortunately things are evolving but this is still very delicate.
On the technical side:
– Kryll is a platform that places orders on the marketplaces, so you have to interface with them securely in order to be able to transmit trading information.
The protocols varying from one platform to another, it took a lot of work for our technical team to be able to provide a quality link with all these market places.
What advice would you give to an entrepreneur who wants to start a business in the crypto and blockchain sector?
The blockchain sector is very flourishing, there are a lot of requests.
At a conference at the National Assembly last year, some complained that they could not find developers in this sector.
There is therefore material to dig at this level.
As an entrepreneur, do not hesitate to approach the BPI which is very crypto-friendly and will help you to obtain subsidies.
Banks will be your main challenge, but things are changing fairly quickly.
What are the next steps for Kryll in 2020?
Kryll ended 2019 well with a listing and a partnership with one of the biggest exchanges: HitBTC.
2020 will focus on the ease of acquiring the KRL (some surprises to come in the 1st Quarter), the development of more specialized tools following requests from the community.
We will also focus our efforts on creating new partnerships with other exchanges in order to develop further.
If you want to discover the services on the automated crypto trading platform Kryll and its crypto bots, registration is free: click here.
TO READ ALSO: