Altcoin News
The GRT price (The Graph) pumps and approaches 3 dollars!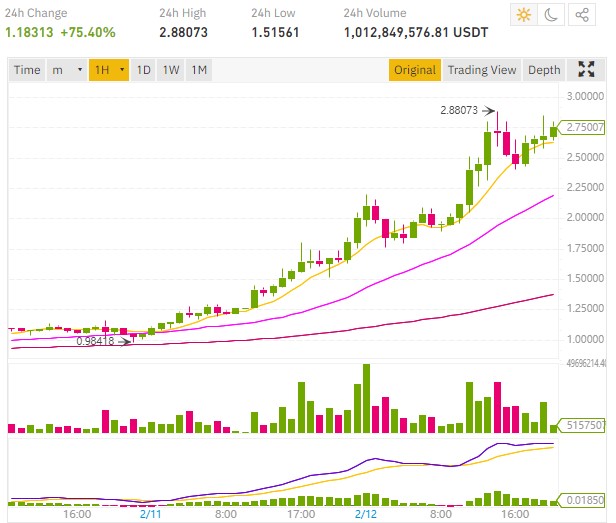 Still at 1 dollar a few days ago, the GRT price (The Graph) surprises and breaks records by approaching 3 dollars on Binance and Kraken.
Like other cryptocurrencies, the price of the GRT token is exploding while the alt season is starting.
The Cardano price (ADA) is approaching $1 and surprised the crypto community with a rapid rise as the GRT price has just done.
There is indeed a lot of ambition for the blockchain project The Graph which is compared to Chainlink (LINK) and which could show identical price performance in the future.
The Graph is a project that is already working and can be described as a Google for blockchain.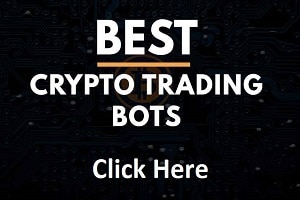 The platform can be used in particular to easily search all Ethereum data via simple queries.
Investors in this project include Coinbase Ventures, DCG, Framework, ParaFi Capital, CoinFund, DTC, Multicoin, Reciprocal Ventures, SPC, Tally Capital.
The Graph cryptocurrency is one of the cryptos that you can find in our ranking of the best cryptocurrencies to invest in 2021.
The price of the GRT token is therefore making many GRT holders happy who certainly did not expect it to go up as quickly and approaching $3.
If the GRT price reaches the symbolic figure of 3 dollars, we should of course expect a price correction on the way, in bull run mode, surprises cannot be ruled out.
The current crypto price increases are surprising, even from older projects, the NANO price which was at $1 at the end of 2020 is at $7.
EOS and NEO prices are also moving, expect many old projects from 2017 to bounce back to their prices three years ago.
The Waltonchain price (WTC) has doubled in price compared to a few weeks ago.
The Litecoin LTC price is still lagging behind the Ethereum price and the Bitcoin price which have already reached their highest prices dating from 2018.
A gap that should be filled in the near future.
A sharply rising crypto market which should see the arrival of more and more retail investors but also companies who will want to buy bitcoin or other cryptocurrencies, following in particular the announcement of Tesla who bought BTC for 1.5 billion of dollars.
The Graph project is based on very solid foundations and a competent team, a GRT price which should certainly go up in the coming months.
You can buy the GRT token on Binance and Kraken.
TO READ ALSO: