Exchange News
Bittrex crypto exchange is no longer available in 31 countries!
Bittrex crypto exchange is no longer available in 31 countries!
The crypto exchange, which was once the leader of crypto exchanges before the arrival of Binance in particular, has just announced that it can no longer accept residents of 31 countries and thus closes its access to these users and traders!
Bittrex International, located in Malta to benefit from more flexible laws on cryptocurrency trading, must therefore align with other crypto exchanges that were already refusing these countries under pressure from regulations and anti-money laundering laws that seem to target these countries in particular.
The list of countries concerned by this withdrawal of Bittrex:
afghanistan
Egypt
Bosnia and Herzegovina
botswana
Cambodia
Central African Republic
Democratic Republic of Congo
Ivory Coast
Ethiopia
Eritrea
Ghana
Guinea
Guinea Bissau
Guyana
Iraq
Laos
Lebanon
Libya
Maldives
Pakistan
Sri Lanka
Somalia
Sudan
South Sudan
Trinidad and Tobago
Tunisia
Uganda
vanuatu
Venezuela
Yemen
Zimbabwe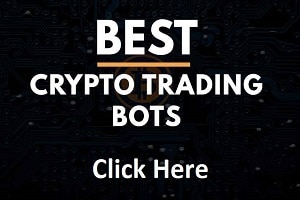 Bittrex International invokes the regulatory uncertainty on Bitcoin trading or any other cryptocurrency with these countries.
Customers and traders have until October 29, 2019 to withdraw their funds from the crypto exchange which will blacklist these countries of its crypto trading activity.
In a previous article, we were talking about the crypto exchange Poloniex leaving the United States to focus on international business and to have more freedom certainly with regulators precisely.
Poloniex that would be taken over by Justin Sun from Tron according to some sources.
Many crypto companies are subject to doubt or prosecution due to regulations that are not yet clear and precise.
Telegram has just managed to postpone its trial against the SEC in February 2020.
Legal concerns with authorities that can be expensive and often crypto projects prefer to pay fines (like EOS and its fine of 24 million dollars) or avoid any lawsuit like Bittrex in this case who prefers to prevent than cure by withdrawing from those countries that pose problems to certain authorities.
Bittrex which lost a lot of market share against Binance in particular, and which did not obtain a license in the United States (Bitlicense).
TO READ ALSO: