Bitcoin News
Bitcoin price continues to rise and reaches $11,395!
If 10,000 dollars was a symbolic number to be crossed for the Bitcoin BTC price, the number 1 cryptocurrency on the market has jumped by more than 10%.
The BTC price continues its momentum and climbed directly above $11,394 on Binance.
A Bitcoin price that was supposed to break the resistance of $10,500 and therefore soared directly above the $11,000 mark.
The Bitcoin price which has therefore taken more than 10% very quickly, leaving behind the altcoins which have suffered heavy losses in this kind of significant rise in the Bitcoin price.
Everything that goes up must come down and the question that will arise is at what price level the BTC price will correct after such a rapid rise.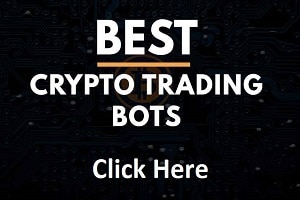 The Ethereum price remains around 318 dollars.
The Ripple XRP price hit $0.23 and is currently back around $0.22.
The Litecoin (LTC) price has also risen by following the bitcoin price in its course, an LTC price which reached 55.83 dollars.
Altcoins prices are suffering with for example the Chainlink (LINK) price which fell yesterday to $6.51.
The alt season which was in progress is therefore rather compromised with the Bitcoin king rising at full speed.
Other losing altcoins against Bitcoin BTC are Celsius (-12%), ABBC Coin (-12.21%), Elrond (-13.6%), Augur (-14.7%), Flexacoin (-20.44% ) and Ampleforth (-26.5%).
Bitcoin in a bull market?
This is what some analysts are already saying as well as the CEO of Bitmex who says "This is a fucking bull market. Are you ready!!!"
IT'S A FUCKING BULL MARKET ARE YOU READY!!!!! pic.twitter.com/GNtalIQwDI

— Arthur Hayes (@CryptoHayes) July 27, 2020
A Bitcoin price pump that indeed gives a lot of hope that the price of BTC, as well as the rest of the crypto market, starts again concretely rising towards its last high at 20,000 dollars.
However, there is a gap to be filled at the $9,600 level for CME Bitcoin Futures which are closed on weekends.
If this gap was to be filled, the Bitcoin price should therefore return to this level of $9,600-9900 in order to fill it.
In the majority of cases, the gaps are filled, to see if Bitcoin, launched in a bullish movement, will fall back below 10,000 dollars.
Going through $10,500 is already a positive sign, the rest of the week will tell us more about the evolution of the Bitcoin price in the short term.
TO READ ALSO: