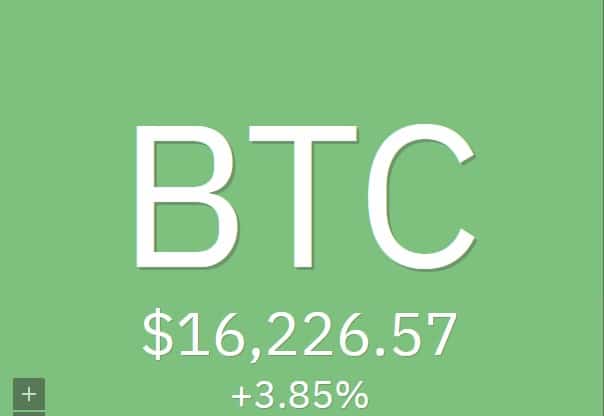 This had not happened for several years, the Bitcoin price went back above $16,000.
A BTC price that reached $16,500 on Kraken.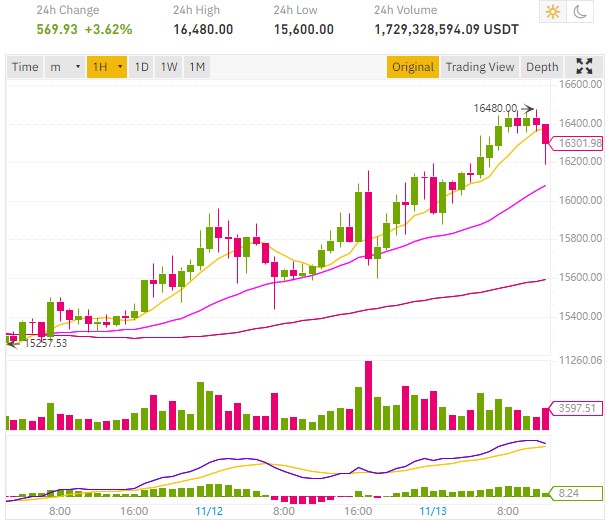 Bitcoin price therefore continues its course towards its ATH of 20,000 dollars that it could reach soon if it continues its impressive rise in recent months.
From $4000 in March 2020, the price of Bitcoin has therefore been multiplied by 4!
Also expect a big correction at some point when speculators are going to take profits from this big rise in the price of BTC.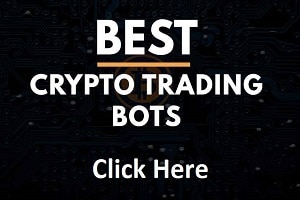 The rise in the Bitcoin price does not go unnoticed and the media is starting to talk about BTC again.
Bitcoin bounces back! The cryptocurrency broke above $16,000 today for the first time since 2018 as investors jumped back into the trade. Bitcoin Baller @BKBrianKelly looks at what could fuel the bullish boom. pic.twitter.com/6cUegXrhPW

— CNBC's Fast Money (@CNBCFastMoney) November 12, 2020
Bitcoin is currently benefiting from some very positive news that is pushing its price upwards, such as the integration of buying and selling cryptocurrency on PayPal which is now available to all US residents.
Paypal which could play an important role in the adoption of Bitcoin and cryptocurrencies among the general public with its 346 million users worldwide.
Several large companies have also started to invest part of their capital in Bitcoin BTC, which could attract many other institutional investors to do the same, resulting in an increase in demand for BTC tokens and a rise in the Bitcoin price.
Automate your BTC trading with the best

crypto trading bots

:

Click here

to find out more.
Altcoins on standby
While altcoins benefit little from the current Bitcoin craze, the attention of investors and traders is indeed focused on the Bitcoin price.
The Ethereum price is approaching 500 dollars, with Ethereum ETH 2.0 which must notably start in December 2020.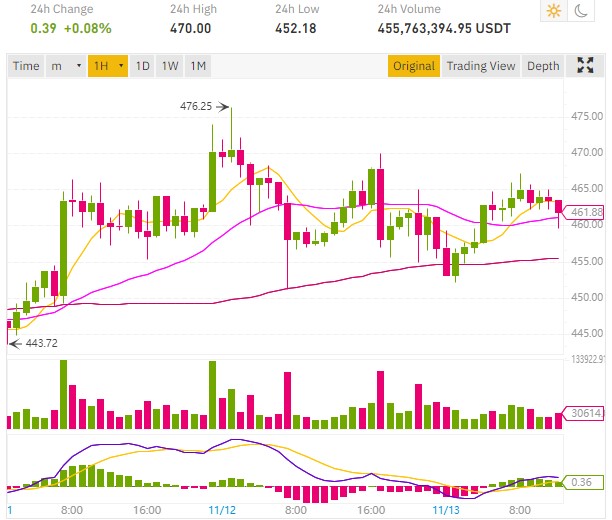 The rest of the cryptocurrency market is therefore rather on hold, with speculators preferring to invest their money in the rise in the price of Bitcoin.
Altcoins that may have to wait until the price of BTC returns to $20,000 to finally see a resurgence of interest in alternative cryptocurrencies.
The Ripple XRP price still around $0.25.
The Litecoin LTC price goes back above 60 dollars.
The LINK price at $12.93.
The Tezos XTZ price still around $2.
The Cardano ADA price at $0.107.
The SAND price (Sandbox) surged following its listing on the Korean crypto exchange Bithumb.
CVC price and AUDIO price up over 20%!
A Bitcoin price that will therefore have to try to break the resistance of the 16,500 dollars where it has stopped for the moment.
Bitcoin, which is returning to bull run mode with the target of $20,000 to be reached again after several years of bear market which are coming to an end.
TO READ ALSO: