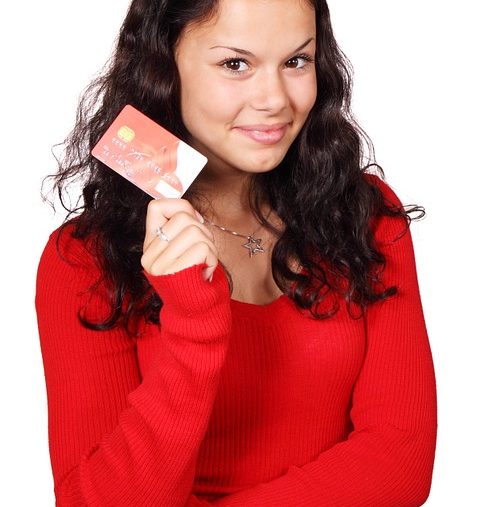 The Best Bitcoin Debit Cards!
A Bitcoin Debit Card to spend your bitcoins and cryptocurrency in stores or on the internet.
A crypto Debit Card will also allow you to withdraw cash from any ATM in the world.
The best Visa and Mastercard debit cards using Bitcoin and crypto currencies, a cryptocurrency debit card that works in your country. Exchange crypto to fiat (Euro, Dollars, …)
You should know that Visa or Mastercard grants licenses to companies based in particular on their geographical location.
Some Bitcoin and Cryptocurrency debit cards are only available to residents of countries where these companies have a Visa or Mastercard license.
Even if the list of merchants who accept Bitcoin continues to grow, it is still not possible to buy everything with Bitcoin.
However, thanks to several companies in the crypto world, you can now order your own Bitcoin debit card.
We will see in this article what are the best Bitcoin and Cryptocurrency debit cards.
A debit card that can be credited with Bitcoins, it's as easy as it looks.
By using your Bitcoin debit card, you can pay with your Bitcoin debit card in any store accepting Visa or Mastercard and charges are deducted from your Bitcoin balance (plus a transaction fee of course).
There are therefore some Visa or Mastercard debit cards that only accept Bitcoin and other cards that can work with other cryptocurrencies like Ethereum, Litecoin, XRP.
Some are not accessible depending on your country of residence.
People often look for an anonymous bitcoin debit card but you will have to go through kyc for most of them.
We are at the beginning of the development of cryptocurrencies, one day it may be that we only use cryptocurrencies and fiat currencies will disappear.
The offer of Bitcoin and crypto debit cards will therefore develop over time.
Banks don't like the development of cryptocurrencies that may simply make them disappear.
It is therefore possible that banks, Visa or Mastercard hamper the development of cryptocurrency payments.
What is a Bitcoin debit card?
It is identical to all other conventional credit cards and generally has the words "VISA" or "MASTERCARD".
It allows withdrawals/payments worldwide.
The only difference is that it is not linked to a bank account but to a Bitcoin Wallet or a crypto Wallet (virtual wallet with your crypto-currencies).
There are dozens of debit cards using cryptocurrencies; Each supplier differs from others by:
– The cryptocurrency it can link to the debit card.
– withdrawal fees.
– payment fees.
– card renewal fees.
– registration fees.
– conversion fees…
Specifically, what happens when you spend Dollars or Euros with a crypto debit card?
The crypto debit card company simply takes from your Bitcoin wallet or Crypto wallet the equivalent in Dollars or Euros of the amount you just paid/withdrawn.
This conversion is not controlled by the user.
The institution theoretically uses the market price at the time when the transaction is made.
But many crypto debit card companies probably take a little bit of profit there to be able to come up with agressive offers on the crypto debit card market…
The steps to obtain a cryptocurrency card:
There is nothing very complicated.
Register, Receive a card, Activate it, Transfer cryptocurrencies on the "wallet" which will be attached to the card, Spend your Bitcoins or cryptocurrencies.
The negative aspects of having a Bitcoin Debit Card.
You have to send Bitcoins or Cryptocurrencies to the crypto debit card company which means that this company will hold your cryptocurrency and your Bitcoins.
They are not under your control anymore.
The other negative aspect is the cost.
Crypto debit card companies can charge different fees to allow you to spend crypto and Bitcoin in shops or on the internet. But that's the price to be the first people being able to spend cryptos anywhere in the world!
We have therefore selected 3 Bitcoin and Cryptocurrency debit cards.
Three cards because we prefer to recommend crypto debit cards that seem serious, well established and will not disappear tomorrow like it happened already to some Bitcoin debit cards.
Wirex (Europe), Bitpay (USA), Cryptopay (UK, Europe, Russia).
The company provides a Visa debit card that can be credited via your Wirex app (desktop or mobile).
The card can be loaded with Bitcoin (BTC), Ethereum (ETH), Ripple (XRP) and Litecoin (LTC).
The balance of the card can be converted into USD, EUR or GBP.
The Wirex Bitcoin debit card is available to residents of the European Union and will soon be available in North America and Asia.
The card is usable wherever Visa is accepted.
This card has the advantage of accepting other cryptocurrencies than Bitcoin like Ethereum or Litecoin.
It is a company well established for some time now, a serious player in the crypto debit cards sector.
Wirex recently added many new National Currencies:
EEA: AUD, CAD, CHF, CZK, HKD, JPY, SGD, EUR, USD, GBP.
APAC: AUD, CAD, CHF, CZK, HKD, JPY, SGD, EUR, GBP.
Rest of the world: AUD, CAD, CHF, CZK, HKD, JPY, SGD, EUR, GBP.
Read our article: https://bitcoincryptoadvice.com/wirex-crypto-debit-card-adds-10-national-currencies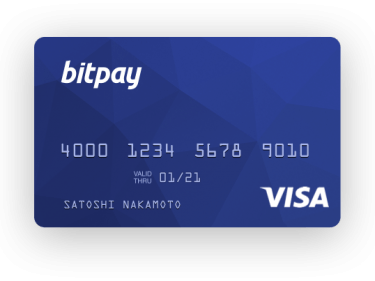 Bitpay prepaid debit card is available for US residents. 
The Bitcoin debit card is available in all 50 states.
You must have a personal address (no post office box), a government id and a social security number to apply.
There is no transaction fee for the Bitpay card.
The Crypto Bitpay card supports Bitcoin, Bitcoin Cash and soon Ethereum ETH and XRP.
Bitpay also offers a mobile application for IOS and Android to manage your funds in crypto or make payments with the mobile app.
There is also an application for PC Windows and Linux.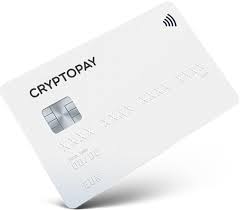 Founded in October 2013, Cryptopay is a wallet and payment platform that issues a Bitcoin credit card.
The Cryptopay card is currently available in England, Europe and Russia.
You can either order a Visa debit card or a virtual debit card if you are only doing online shopping.
The card supports BTC, ETH, LTC and XRP.
So you have here the choice between multiple Bitcoin and cryptocurrency debit cards.
They have different advantages and disadvantages, look at their fees and especially if you can order one in the country where you are.
There will be other Bitcoin debit cards and cryptocurrency debit cards in the future, the crypto payments cards in this article are already well established in the crypto payment market.
Related Crypto News: