News
Airbnb will accept cryptocurrency payments with Bitrefill!
Airbnb will accept cryptocurrency payments with Bitrefill!
Now you can rent rooms on Airbnb with cryptocurrencies thanks to Bitrefill, the crypto gift card provider.
The Swedish company announced this news Wednesday on Twitter.
Customers can now pay with Airbnb gift cards in Bitcoin (BTC), Ethereum (ETH), Litecoin (LTC), Dogecoin (DOGE) and Dash (DASH).
However, Airbnb Gift Cards can only be used by US residents.
In addition, these Airbnb cards can only be used for bookings of less than 28 nights, customers can buy them in US Dollars of 25, 50 and 100 Dollars.
Bitrefill also allows people from more than 100 countries to top up the balance, buy an Amazon Gift Card and pay Tinder Gold through cryptocurrencies.
Last week, the company also announced support for cryptocurrency for Netflix subscriptions, with the same five altcoins.
It also offers maps for travel services, games, VOIP, etc…, depending on the geographical location.
It should also be noted that Bitrefill was one of the first companies to use the Bitcoin scalability solution, the Lightning Network.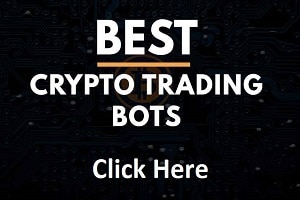 Airbnb is a company that offers a software platform dedicated to providing private and tourist accommodation through which hosts can advertise and outsource the rental of their properties to their guests.
Guests and guests can review themselves as a reference for future users.
Airbnb offers approximately 2,000,000 properties in 192 countries and 33,000 cities.
Last year, Jeffrey Wernick, one of Airbnb's investors, said that "everyone should invest a percentage of their capital in cryptocurrency".
He also described this type of investment as the only viable way for the middle class to "accumulate wealth".
The fact that Airbnb is starting to accept payments in cryptocurrency is a big news because Airbnb is a major player on the internet and especially with the general public.
Mass adoption means accepting payment in cryptocurrency by big companies like Airbnb, Amazon, Starbucks, MacDonalds, Burger King, Facebook, etc…
TO READ ALSO: