Bitcoin News
After the Bitcoin price pump, the BTC dump at $9,266!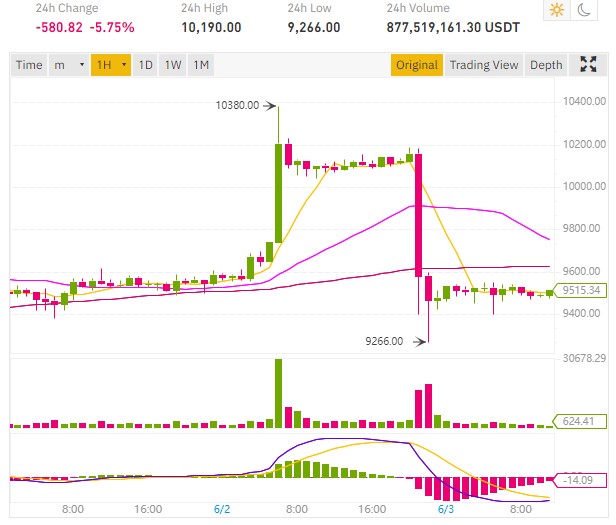 If the Bitcoin price surprised us with a pump at $10,380, yesterday was not without surprise either with a drop of the Bitcoin price to $9,266 on Binance.
The passage above the symbolic figure of 10,000 dollars will therefore have been short-lived, as we mentioned yesterday, the direction that the BTC price can take is uncertain and can change at any time.
In this case and as in any Bitcoin BTC dump situation, speculation is rife about the reason for this drop od the price of Bitcoin which lost around $900 in a very short time.
A Bitcoin price currently around $9,600 and which therefore returned to the same level before its pump yesterday at $10,380.
Altcoin prices of course followed Bitcoin in its fall and returned in the red.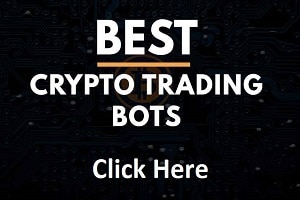 On Bitmex, the Bitcoin price actually plummeted to $8,600 in a matter of minutes.
Some therefore attribute the fall on the Bitcoin price to this flash crash on this Bitcoin exchange specializing in crypto derivatives such as Bitcoin futures.

Is this related to a Bitcoin BTC miner capitulation ?
Another reason cited for this drop in the Bitcoin price is the capitulation of a BTC miner.
Ki Young Ju, CEO of CryptoQuant, talks about a Bitcoin miner who would have simply sold many Bitcoins on the market with the result that the Bitcoin price fell.
Significant outflows from the unknown miner before the dip. They're CAPITULATING.https://t.co/WVdBy1t17E pic.twitter.com/1LQeLYpY6X

— Ki Young Ju (@ki_young_ju) June 2, 2020
A phenomenon attributed to Bitcoin's last halving in May 2020, some miners who are no longer profitable sell Bitcoin en masse, in order to maintain their income level or to simply close shop and settle their BTC tokens.
The fact that the Bitcoin price rose rapidly the day before, may have prompted miners to seize the opportunity to sell their Bitcoins at the best price.
BTC halving reduced the remuneration of Bitcoin miners from 12.5 to 6.25 BTC per validated block, many miners find themselves unprofitable as with each Bitcoin halving every 4 years.
As a consequence, a capitulation of minors which can cause a temporary fall in the Bitcoin price before rising again.
They can also be whales and traders who move the market with their market maker power and leverage trading, as on Bitmex for example.
As long as this market is not stabilized, pumps and dumps will be common with significant ups and downs which may surprise but which are common currencies in the trading of Bitcoin and cryptocurrencies.
As it stands and after this drop in the Bitcoin price to $9,266, it remains to be seen if the price of Bitcoin stops there and starts again to reclaim this 10,000 dollar mark.
TO READ ALSO: