News
For JPMorgan bank, the fall in the Bitcoin price is not over
The recent drop of the Bitcoin BTC price to $30,000 has sent the entire crypto market down, with altcoins priced often divided by 2 or more!
A rather bitter correction in the BTC price which is the most important since the crash in the price of Bitcoin in March 2020, at the start of the Coronavirus/Covid19 crisis.
Remember, however, that the Bitcoin price rose from $3,200 in March 2020 to more than $64,000 on April 14, 2021!
A recent Bitcoin price crash triggered by Elon Musk's tweet announcing that Tesla no longer accepts BTC payments to buy an electric car.
China's anti-Bitcoin announcements came as a further blow, resulting in a collapsing crypto market.
Since then, the Bitcoin price has roamed in an uncertain range, raising fears of a further fall in price if it fails to break out of the $40,000 mark.
Therefore, some analysts, such as those at JPMorgan bank, are indeed considering a further fall in the BTC price to the $20,000 area.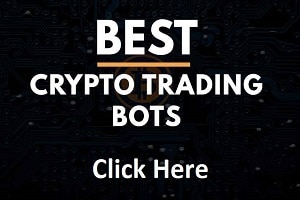 In a note addressed to its investor clients, the American bank, which is now very interested in cryptocurrencies, therefore evokes a scenario where the price of Bitcoin would fall back to the level of $26,000 before it can actually start to rise again.
Nikolaos Panigirtzoglou, analyst at JPMorgan, stated in particular:
"We had previously argued that bitcoin's failure to break above the $60,000 threshold would see momentum signals mechanically become more bearish and induce new position unwinds, and that this was likely a big factor in correcting the last week by pushing CTAs (trading advisers) and other momentum-based investors to reduce their positions. The longer-term signal remains problematic, as it has not yet been short. Prices would still need to drop to the $ 26,000 level before longer-term dynamics signal a capitulation."
In its note to investors, JPMorgan also discusses the goal of a Bitcoin price at $145,000 that it had previously mentioned, indicating that it is possible for BTC to reach $145,000 in the long term, because it is a "theoretical objective" for bitcoin which supposes "a convergence of the volatility of Bitcoin towards that of gold and an equalization of the allocations of bitcoin to that of gold in the portfolios of investors".
In the current situation, no one can know in which direction the BTC price will go, a further fall in the price of Bitcoin is quite possible, the reverse is just as possible, the market will decide.
It remains for investors and traders to be ready to manage a possible further fall in the Bitcoin price or, on the contrary, a BTC price which decides to rise again.
While some find it difficult to see their assets losing value, a significant correction is also an opportunity to buy cryptocurrency with the prospect of a return to an uptrend.
Justin Sun, CEO of Tron, believes that this is indeed a correction in the Bitcoin price and that the market will start to rise again this summer.
We will therefore have to wait to find out whether JPMorgan's analysts were right or if the price of Bitcoin is creating a surprise by staying in a range before then moving up again, without another sudden drop in its price.
Bitcoin price is currently up around $38,140 on Kraken.
TO READ ALSO: