Bitcoin price was $9,188 on March 7, 2020 and fell today to $7,675 on Binance!
More than 1,500 dollars of decline in two days for the BTC price which may have simply come to fill the gap of the CME Bitcoin Futures which was at this level.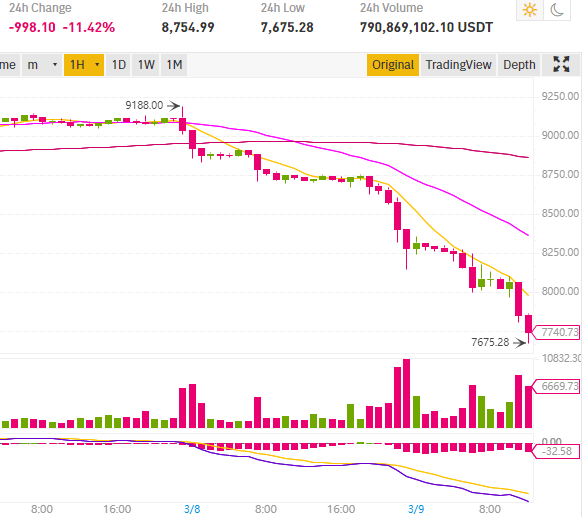 When there is a significant drop in the Bitcoin price, there is always a need to determine the reason for such a drop of almost 12%.
Another reason cited is the PlusToken scam, some analysts have spotted movements of 12,000 BTC, which would therefore be sold by the holders of these BTC tokens.
More than $100 million in BTC that could have been sold, dropping the Bitcoin price.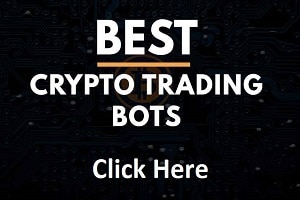 Significant amounts that would therefore lower the Bitcoin price because of these people who seek to liquidate their Bitcoin bags by this PlusToken fundraiser which has proven to be a scam in China.
At the same time, the price of oil fell by 30%.
The Coronavirus crisis is panicking the financial markets and they are all going down at this time!
Free falling altcoin prices
Such a drop in Bitcoin price, more than 10%, results in the fall of the crypto market as a whole, altcoins prices are down too.
The Ethereum ETH price fell to $195.
The Ripple XRP price dropped to $0.20.
The Litecoin price drops to $47.
The Bitcoin Cash price fell by 16%.
The EOS price down 15%.
To see the prices of other altcoins: click here.
If it was a question of bridging the CME Group gap, it is done and the drop in Bitcoin price may therefore stop there.
CME group's future Bitcoin trading does not work on weekends, therefore, gaps may form in the Bitcoin price charts.
Gaps to be filled with therefore sometimes a BTC price which returns to the level of these gaps as it could be the case here.
Assumptions are always put forward to explain a significant rise or fall in prices.
The Plus Token scam with the liquidation of their BTC tokens is also put forward as the reason for the rise in the BTC price in 2019 with these billions of dollars raised by the instigators of this Chinese scam.
Bitcoin and cryptocurrencies are still an unregulated and manipulated market, so it can be difficult to know who is pulling the strings when prices fall or rise significantly.
TO READ ALSO: